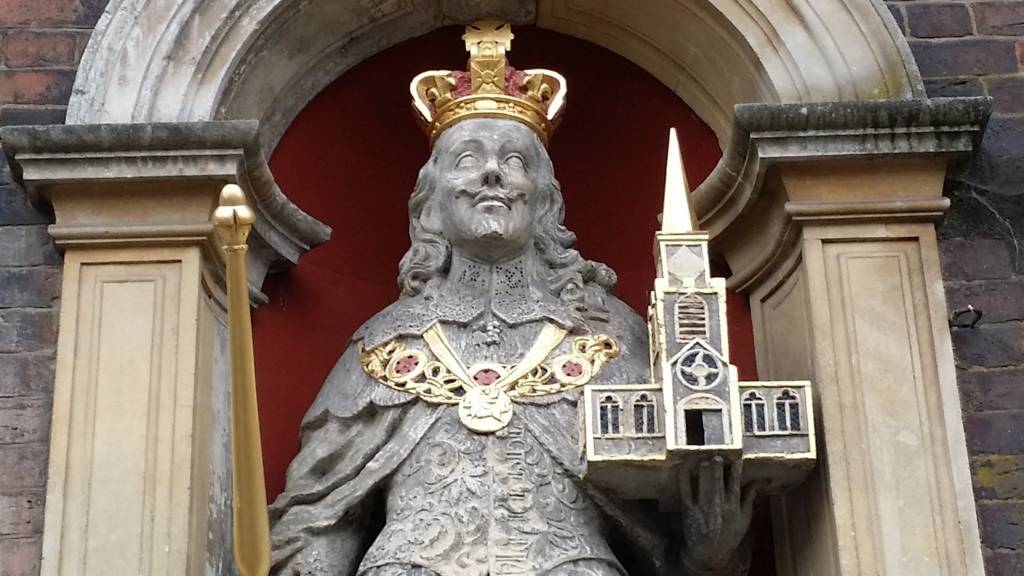 BBC Local Live: Herefordshire & Worcestershire
Summary
Updates on Tuesday 14 June 2016
News, sport, travel and weather updates to resume at 08:00 on Wednesday
Travel: Crash shuts A449 in Ledbury

The weather for the West Midlands

Our live coverage across the day

Live updates for Herefordshire and Worcestershire have finished for the day but we'll be back from 08:00 on Wednesday with the latest news, sport, travel and weather. 

Some local stores will be added automatically through the night

Boy's death blamed on 'choking game'

A mother from Hereford is warning parents about a so-called 'choking game' after her 10-year-old son died.

Former Hereford United and Ireland footballer dies

The former Hereford United and Republic of Ireland international footballer Tony Byrne has died at the age of 70. 

During his 15 years in the professional game, he also played for Millwall, Southampton and Newport County. 

He moved to Hereford in the 1970s and worked in golf and as a builder following his retirement from football. 

Watch: Evening and weather forecast for Herefordshire and Worcestershire

Football: Hereford defender Jimmy Oates agrees a new contract

Trevor Owens

Sports Editor, BBC Hereford & Worcester

Hereford FC's full back Jimmy Oates (pictured left) has agreed a new contract at Edgar Street, so will be with the club for next season.

Oates made 41 appearances for the Bulls last season as they completed a Midland Football League and Cup double, while he was also a member of the Hereford starting line-up in the FA Vase final at Wembley.

Manager Pete Beadle says he's delighted Oates has committed for another year and he's hopeful of announcing further signings later in the week.

Council's bid to ban helium balloons

Worcester City Council's plan to fine people who release helium-filled balloons and sky lanterns has been branded "utter nonsense" by critics.  

The council wants to ban the outdoor release of the balloons and sky lanterns from its land and issue £80 fines to those who leave debris behind.

Opponents have taken to social media to criticise the idea as "flawed", "costly and unenforceable"

Latest: Council's balloon ban bid; rail disruption in Worcester and Evesham United head to Wembley for league appeal

Here's the latest from the newsroom:

- Worcester City Council discusses banning the outdoor release of helium balloons and sky lanterns and fining anyone that does

- Over-running engineering works cause problems for rail passengers in Worcester as services are cancelled or delayed

- Evesham United officials appeal to the FA against the decision to move them to the Northern Premier League for the 2016-17 season

Weather: More rain on the way

The wet weather looks set to continue for the next few days.

Flood alerts for Worcestershire rivers

River levels are rising fast on the River Stour after heavy rainfall this afternoon, with flooding expected this afternoon, the Environment Agency says.  

Almost 30mm (1in) of rain has fallen in the past three hours. A flood alert has been issued.

There are no alerts in Herefordshire.

Rail services in Worcester still disrupted

Over-running engineering work at Worcester Shrub Hill has seen trains delayed or cancelled since this morning. 

Road replacement services are now in place between the station and Stourbridge Junction.

Led Zeppelin in court over plagiarism claim

A copyright trial will start in LA later over allegations Worcestershire's Robert Plant, from Led Zeppelin, along with co-writer Jimmy Page, took the opening notes of Stairway to Heaven from another artist.

The legal action has been brought by Michael Skidmore, a trustee for the late Spirit guitarist Randy Wolfe, who played on the same bill as Led Zeppelin in the 1960s, and claims he should be given a writing credit on the track.  

A judge has said there were enough similarities to let a jury decide.

Wet weather hampers BBC Midlands Today filming

Political editor Patrick Burns had to take cover near Droitwich - along with his camera crew  - as heavy rain stopped them filming their EU road trip around the region.

Hereford's City Link Road plans go on show

Plans for a controversial £27m project which aims to transform Hereford city centre are on show to the public today.  

Work on the City Link Road,  which will go through Grafton and Grafton Wood (pictured), starts next month and will take around 15 months to complete. 

The exhibition is at the Starlight Rooms at Hereford Football Club until 20:00.

Cricket: Weather stops play

Bromsgrove Cricket Club says tomorrow's game is off.