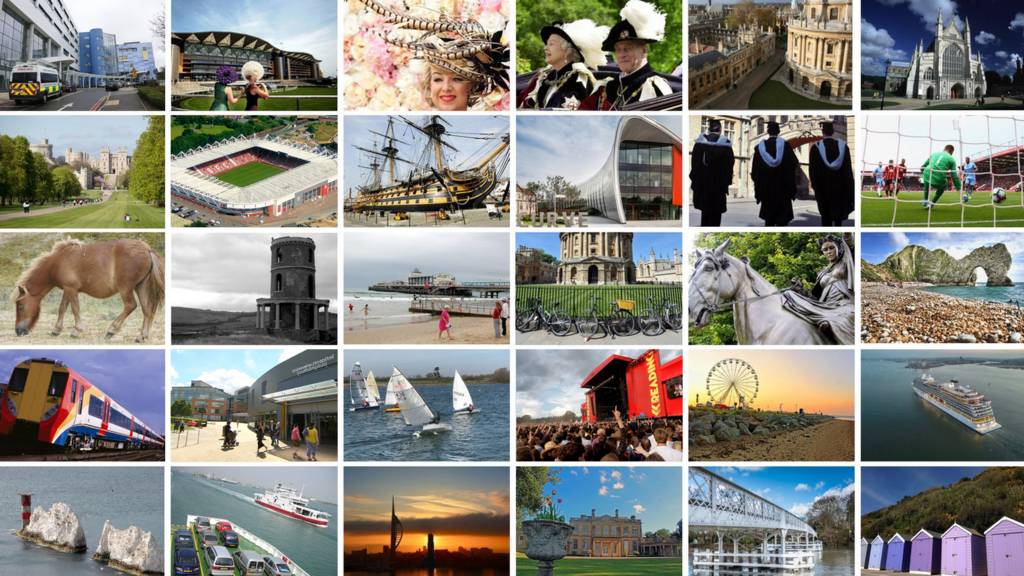 South Live: Tuesday 2 July
You can get in touch by email, on our Berkshire, Oxford, Hampshire and Dorset Facebook pages or on Twitter @BBCBerkshire @BBCOxford @BBC_Hampshire and @BBCDorset.
Thank you for joining us today.

We will be back with all of the region's latest news at 08:00 tomorrow.

Appeal to dog-walking burglary witness

Copyright: Thames Valley Police

Police believe a man seen walking a dog near the scene of an aggravated burglary may be a key witness.

A man, woman and two young children were asleep at the property in The Fairway, Maidenhead, at 22:40 BST when five or six masked raiders forced their way in.

The offenders hit the man and threatened him with a screwdriver before stealing £2,000 in cash, three mobile phones, a wedding ring and other jewellery.

PC Rebecca Stevens said the man pictured was walking a dog on the road at the time of the raid.

"He may have seen the vehicle that the offenders were using, which was a silver Audi, potentially an old version of the A3 or A4 model," she added.

Appeal to driver after man flees crash scene

A driver who fled the scene of a crash which left a woman critically injured has been urged to hand himself in.

The 28-year-old victim was driving a Vauxhall Astra when the collision with a BMW happened at 17:45 BST on Thursday on Briddlesford Road, Newport, Isle of Wight.

She suffered serious injuries and remains in hospital in a life-threatening condition.

In a direct appeal, Hampshire police told the man they suspect of driving the BMW to "do the right thing and come forward".

Image released after charity shop purse theft

A CCTV image has been released of a man police want to speak to after a woman's purse was stolen at an RSPCA charity shop.

Police said the victim, who is in her 40s, dropped the purse at the store in West Street, Bridport, before a man was spotted picking it up and putting it in a bag

The theft happened at about 10:00 BST on Friday 24 May.

Severe disruption: A34 Oxfordshire northbound

BBC News Travel

A34 Oxfordshire northbound severe disruption, before A4185.

A34 Oxfordshire - One lane blocked and it's slow on A34 northbound in Chilton before Chilton Interchange, because of a break down.

To report traffic and travel incidents dial 0330 123 0184 at any time

Severe disruption: M4 Berkshire westbound

BBC News Travel

M4 Berkshire westbound severe disruption, from J4B for M25 J15 to J5 for A4 London Road.

M4 Berkshire - One lane blocked on M4 westbound from J4b M25 J15 to J5, A4 (Langley), because of a lorry that's broken down. Traffic is coping well.

To report traffic and travel incidents dial 0330 123 0184 at any time

Local government conference begins in Bournemouth

The Local Government Association's annual conference begins in Bournemouth today.

The event, being hosted at the Bournemouth International Centre, is expected to attract more than 1,400 delegates, 130 speakers and 100 exhibitors.

Policy discussions will be held on subjects ranging from sustainable funding, adult and children's social care, housing and homelessness.

The conference runs until Thursday.