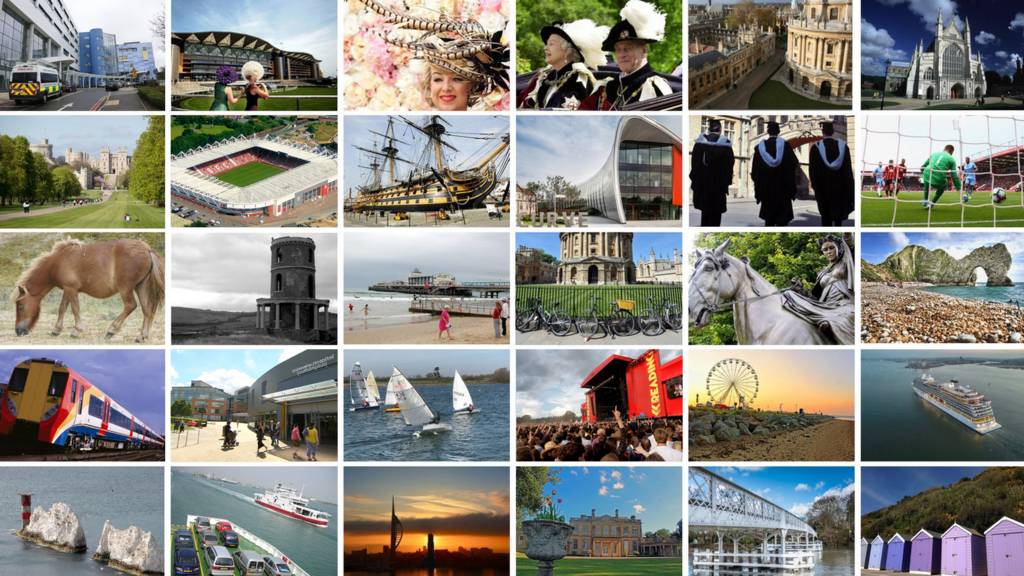 South Live: Friday 8 March
You can get in touch by email, on our Berkshire, Oxford, Hampshire and Dorset Facebook pages or on Twitter @BBCBerkshire @BBCOxford @BBC_Hampshire and @BBCDorset.
Summary
Updates from Friday 8 March
Appeal after house burglary in Oxford

Motorcyclist dies in crash in Hampshire

The 19-year-old man was riding along Grange Road in Gosport, close to the junction with Howe Road, when he crashed.

He died at the scene at about 13:00 yesterday.

No other vehicles were involved. Police are looking for witnesses.

Severe disruption: M27 Hampshire westbound

BBC News Travel

M27 Hampshire westbound severe disruption, at J8 for A3024 Bursledon.

M27 Hampshire - One lane closed on M27 westbound at J8, A3024 (Bursledon), because of a broken down vehicle.

To report traffic and travel incidents dial 0330 123 0184 at any time

Prince Charles to visit Reading college

Prince Charles will be in Reading later to celebrate the centenary of one of the town's colleges.

It's the 100th Anniversary of the University College of Estate Management, which His Royal Highness has been a patron of since 1998.

The Prince of Wales will unveil a plaque to commemorate his visit as well as tour the facilities used by more than 4,000 students.

Ashley Wheaton the college's principal said the prince had been a "great supporter" of the organisation.

Students in Bournemouth are helping business leaders shape the future

Sisi's journey from Hampshire to Italy's pack

David Sisi discusses his journey from a Hampshire upbringing to being part of Italy's pack of forwards.

Weather: Bright start, showers later

Some early sunshine will be followed by showers and then more persistent rain this afternoon or evening.

Saturday should be mainly dry with bright skies in the afternoon.

'Reaching for the skies': Helicopter visit thrills school children

Dozens of primary school children from Manor Park in Dorchester learned how helicopters fly during a community engagement visit to HeliOps on Portland.

'More stop and search needed' says police chief

Thames Valley's Chief Constable says he wants to see more of his police officers using stop and search powers to tackle knife crime.

Earlier this week the Home Secretary Sajid Javid said both police funding and stop and search powers were discussed in a meeting with the Prime Minister about the recent stabbings in London and Greater Manchester.

Francis Habgood said the force had noticed officers in the area had been put off stopping people, but added he wanted them to use the powers more.

He said: "Without doubt there has been a sense from our officers that they have been discouraged from doing it.

"Partly from what they heard from politicians, from others, indeed some of the training that was delivered."

Road closed following collision between car and cyclist

Hello and welcome to South Live.

We will be bringing you the latest news from across the South until 18:00 GMT.