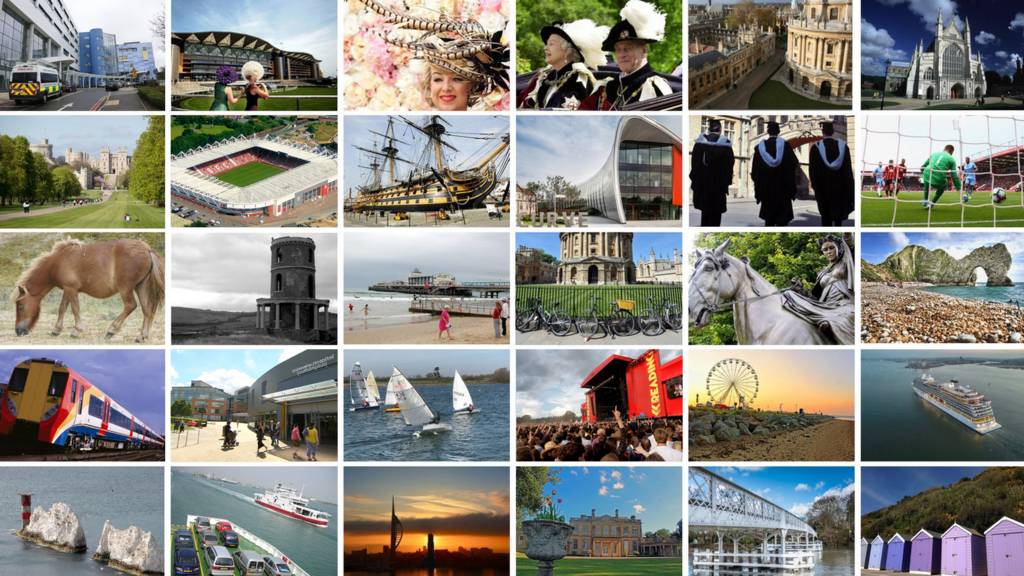 South Live: Friday 6 October
You can get in touch by email, on our Berkshire, Dorset, Hampshire and Oxfordshire Facebook pages or on Twitter @BBCBerkshire @BBCOxford @BBC_Hampshire and @BBCDorset.
Summary
Updates from Friday 6 October
Pair released over cyclist 'hit-and-run' death
Sport: South coast stars in World Cup action
Hospital 'crisis' warning over homeless addicts
Brendon Mitchell

BBC Sport

Man denies attempting to kill jogger

Image caption: The woman was attacked while running in Tanners Lane, near Emmer Green, Reading

A man has pleaded not guilty to attempted murder and causing actual bodily harm after a jogger was assaulted.

The women was attacked on Tanners Lane, near Emmer Green, Reading in July.

She passed a man on a skateboard who assaulted her a few moments later, Thames Valley Police said. The victim managed to get away and hide.

Callum McPhee, 29, of Chalkhouse Green Road, Kidmore End, Reading entered the plea at Oxford Crown Court earlier. His trial is scheduled for 5 January 2018.

Countdown for Oxford half marathon

More than 10,000 runners are completing final preparations for this year's Oxford Half Marathon.

The event, now in its seventh year, starts on Sunday morning on Broad Street and finishes in Parks Road, passing many of the city's landmarks en route.

There'll be full coverage of the race from 09:00 on Sunday on BBC Radio Oxford.

Copyright: Jeremy Bickerton

Police appeal over Portsmouth park attack

Police in Portsmouth are trying to trace a dog walker who may have witnessed an assault in Kingston Park in Fratton on Wednesday.

A 52-year-old man suffered cuts to his head and bruised ribs following an argument with a woman riding her bike and a man who was with her.

A woman has been arrested on suspicion of GBH. Officers want to speak to a man who was walking his Jack Russell and nearby at the time and anyone else who saw the incident happen.

Abingdon house-building plan announced

Vale of White Horse District Council has announced it is intending to develop its first council-built homes in decades.

Using financial contributions from other housing developments including the nearby Old Gaol, the council plans to redevelop the former Town Council offices at Old Abbey House in Abingdon.

The proposal for affordable homes on the site will help provide homes for local residents on the authority's housing register.

Quote Message: Using money from commercial developers this is the perfect opportunity to make use of a vacant office building in the heart of the community and provide much needed affordable homes for local people from Matthew Barber, Council leader

Severe disruption: Dorset both ways

BBC News Travel

Dorset both ways severe disruption, between A35 and Martinstown.

Dorset - Mallards Green in Dorchester blocked in both directions between Monkeys Jump Roundabout and the Martinstown junction.

To report traffic and travel incidents dial 0330 123 0184 at any time

Police hunt 27-year-old Oxford man

Copyright: Thames Valley Police

Police are looking for a man from Oxford who they want to return to prison.

Daniel New, 27, is wanted for failing to comply with his license conditions.

He is known to visit the Oxford, Didcot and Wallingford areas.

Det Con Kimberly Barletta says people should not approach him if they see him, and call police immediately.

Severe accident: M27 Hampshire westbound

BBC News Travel

M27 Hampshire westbound severe accident, at J9 for A27 Whiteley.

M27 Hampshire - One lane closed and very slow traffic on M27 westbound at J9, A27 (Whiteley), because of an accident involving four vehicles.

To report traffic and travel incidents dial 0330 123 0184 at any time

Hailed 'hero' for helping autistic child

The mother of a five-year-old boy with autism has hailed a young man a "hero" after he stepped in to help calm her son during a difficult train journey.

Gayna Pealling hailed Daniel Ball, 21, from Farringdon, "my hero" after he distracted her son Jack when he became distressed on a train to Farnborough.

She posted images on Facebook of Mr Ball playing with Jack, which have been shared hundreds of times. The pair have since began campaigning to raise awareness of autism and ADHD.

Copyright: Gayna Pealling

Quote Message: "I can't thank Dan enough for what he did that day. Strangers just think my child is misbehaving but it is just his condition. I got a lot of bad looks from a lot of people on the train - which didn't help the situation." from Gayna Pealling

Severe disruption: M3 Hampshire southbound

BBC News Travel

M3 Hampshire southbound severe disruption, at J7 for A30.

M3 Hampshire - M3 lane closed on entry slip road and one lane closed southbound at J7, A30 (Basingstoke), because of a broken down vehicle. Traffic is coping well.

To report traffic and travel incidents dial 0330 123 0184 at any time

Breaking

Man guilty of Palmerston House children's home rape

A house parent at a children's home has been found guilty of repeatedly raping an 11-year-old boy in his care.

Copyright: Malcolm Heathcote

Willy Gillham, 64, attacked the boy at the former Palmerston House children's home in Romsey, Hampshire, in the 1980s.

The victim was left "bleeding, devastated and terrified", his trial at Southampton Crown Court heard.

He was found guilty of three counts of buggery and one of indecent assault and sentenced to 15 years in prison.

Severe disruption: M3 Hampshire northbound

BBC News Travel

M3 Hampshire northbound severe disruption, between J5 for A287 and Fleet Services.

M3 Hampshire - One lane closed and very slow traffic on M3 northbound between J5, A287 (Hook) and Fleet Services, because of an overturned car.

To report traffic and travel incidents dial 0330 123 0184 at any time

New 'yacht design' hotel opens in Southampton

Alastair Fee

Business Correspondent, BBC South

A new £25m luxury hotel has opened in Southampton.

The Harbour Hotel in the city's Ocean Village has been designed to look a bit like a super yacht.

The hotel marks a major investment in Southampton with hospitality industry experts saying it helps meet the shortage in high-end hotel accommodation in the region.

'Modern-day mystery' at RAF Bicester solved

A mysterious building discovered in thick undergrowth at a former RAF base has been revealed as an anti-aircraft gun position and munitions store.

Historic England had appealed to the public to solve the puzzle of the structure not shown on records or maps.

It was revealed to be a mounting point for a light machine gun, designed to shoot at enemy parachutists targeting the base for invasion.

The former RAF Bicester, now Bicester Heritage, was a World War Two RAF Bomber Training Station.

Copyright: Historic England

Daniel Geoghegan, managing director of Bicester Heritage, said "This particular defensive structure had us scratching our heads for some time and we were delighted by the response from the public who helped us conclude a modern-day mystery."

Breaking

Farnborough double police assault: Attacker jailed

A man has been jailed after attacking two police officers as they attended a "domestic incident" in Hampshire.

Christopher Benjamin, also known by the surname Buttling, 32, previously admitted two charges of wounding with intent to cause grievous bodily harm and one count of producing cannabis.

Police said the officers were injured after being called to Merlin Road, Farnborough, on 12 July.

Buttling, of Bell Court, Merlin Road, was sentenced to 11 years in prison at Winchester Crown Court.