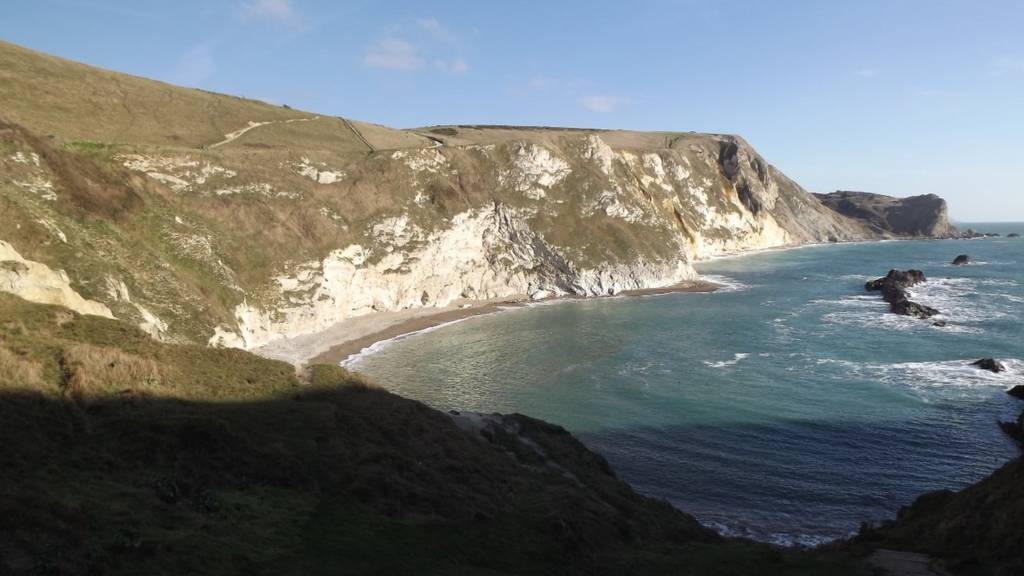 Dorset and Hampshire Live: Wednesday 12 April
You can get in touch by email, on our Hampshire and Dorset Facebook pages or on Twitter @BBC_Hampshire and @BBCDorset.
Summary
Student guilty of one-punch killing on the Isle of Wight
Isle of Wight NHS Trust in special measures after damning report
Straitjacket magician in successful Spinnaker Tower escape
Fundraising campaign to keep £3.5m surgical robot at Poole hospital
Updates from Wednesday 12 April
The BBC Local Live service for Hampshire, Dorset and the Isle of Wight will resume at 08:00 on Thursday.

You can still get in touch by email, on our Hampshire  and Dorset Facebook pages or on Twitter @BBC_Hampshire and @BBCDorset.

Man dies in hospital after police contact

An investigation is under way after the death of a man police had been called to help.

Officers were called yesterday after a man was reported to be acting erratically and walking in and out of traffic in Poole.

Dorset Police said the man was restrained but then suffered a medical emergency.

Officers performed CPR while waiting for paramedics and the man was taken to Poole Hospital but he died this morning.

'Excessive alcohol' role in Newport killing

A judge has highlighted the role of "excessive alcohol consumption" in a Southampton law student killing an Isle of Wight man with a single punch following a night out in Newport in February 2016.

Passing sentence after Ryan Cooper was found guilty of the manslaughter of Gary Stacey, 49, Mr Justice Warby said Cooper had not acted "in lawful self-defence" when he delivered a "powerful punch". 

He said Cooper had run away from the scene knowing he had "done something wrong and indefensible". 

He told Cooper: "This is a very sad case. You will miss your finals. There will inevitably be an impact on your future career choices. "I am sure you would take back those two seconds if only you could. But of course you can't. The case is sadder for Gary Stacey and his family."

Man dies in Corfe Mullen crash

A man has died in a crash involving two cars on one of Dorset's busiest routes. 

The 68-year-old man from Bournemouth died at the scene of the crash on the A31 near Corfe Mullen. 

The road has been closed since the crash, involving a Vauxhall Astra and a Nissan Juke, at about 13:20 BST.

The driver of the Nissan - a 49-year-old woman from Waterlooville - suffered serious injuries and was airlifted to Southampton General Hospital but Dorset Police said her condition was not thought to be life threatening.

Man admits Bournemouth sex assaults

Tribute to 'dedicated family man' after manslaughter conviction

The family of Isle of Wight man Gary Stacey have paid tribute to him after law student Ryan Cooper was convicted of his manslaughter.

Mr Stacey suffered a fractured eye socket and, after hitting his head on the ground, bleeding on the brain when he was punched by Cooper on a night out in Newport in February 2016.  He died later after being airlifted to Southampton General Hospital.

Copyright: Family handout

Quote Message: Gary was a loving father and dedicated family man. We were denied the opportunity to celebrate his fiftieth birthday by the actions of Ryan Cooper and are pleased that this sentence has found justice for Gary." from Gary Stacey's Family Statement

Red Arrows set for Swanage carnival

Landslip coast path reopens

Part of the Isle of Wight's coastal path that was closed in February after a landslip has reopened.

The path between Thorness and Gurnard was closed because it was too narrow to safely pass.

The path has now been moved back and reopened.

Spinnaker Tower straitjacket escape: "The view was good"

Here's the moment Dan Churchley made it back down to earth after his escape from a straitjacket while dangling from the Spinnaker Tower viewing platform.

Student handed six year sentence for manslaughter

A law student has been handed a six year sentence for the manslaughter of an isle of Wight father-of-10.

Southampton University student Ryan Cooper had said he had acted in self-defence when he struck Gary Stacey after a night out in Newport in February 2016.

Following his trial at Winchester Crown Court, he was ordered to spend minimum of three years in custody.

Image caption: The attack happened in St James Street, Newport

Three hectares of grass alight near Bordon

Hampshire fire service say four crews and a number of support vehicles remain at the grass fire near Bordon.

They were called to Broxhead Farm Road, Lindford, shortly after 13:40 where they found three hectares of grass alight.

Copyright: Hampshire Fire & Rescue

Firefighters are using beaters to tackle the flames.  

Breaking

Crews tackle large grassland fire near Bordon

Multiple fire crews have been called to a fire in the open near Bordon where a large amount of grassland is on fire.

AA property deal 'will safeguard 750 jobs'

A property deal has been agreed to keep the AA in Basingstoke and safeguard 750 jobs in the town.

The motoring association is to leave its current headquarters at Fanum House and move to new offices at Basing View.

The borough council has approved a deal to release the AA from its existing lease in return for a compensation payment and on the condition that it took over the new premises. 

The AA called it "positive and great news".

Copyright: Basingstoke & Deane Borough Council

Appeal after Yorkshire Terrier killed in dog attack

Police are appealing for witnesses to come forward following a dog attack on the beach at Hengistbury Head.

A man was walking on the beach with his Yorkshire Terrier at 12:45 BST on Monday when it was attacked by a tanned-coloured Mastiff-type dog, which was with a man and a woman.  

The Yorkshire Terrier died as a result of the injuries it sustained.  

Elderly woman dies a month after crash

An elderly woman airlifted to hospital after a crash in Dorset last month has died. 

Six people were taken to hospital following the two-car crash on the A3082 near Wimborne Minster on 12 March.

Dorset Police said the woman, aged 84 and from Trowbridge, had been a rear passenger in a Toyota Corolla which collided with a Ford Focus near Badbury Rings.

The drivers - two men aged 85 and 75 - and the other three passengers sustained slight injuries, police said.

Police are continuing to appeal for witnesses.