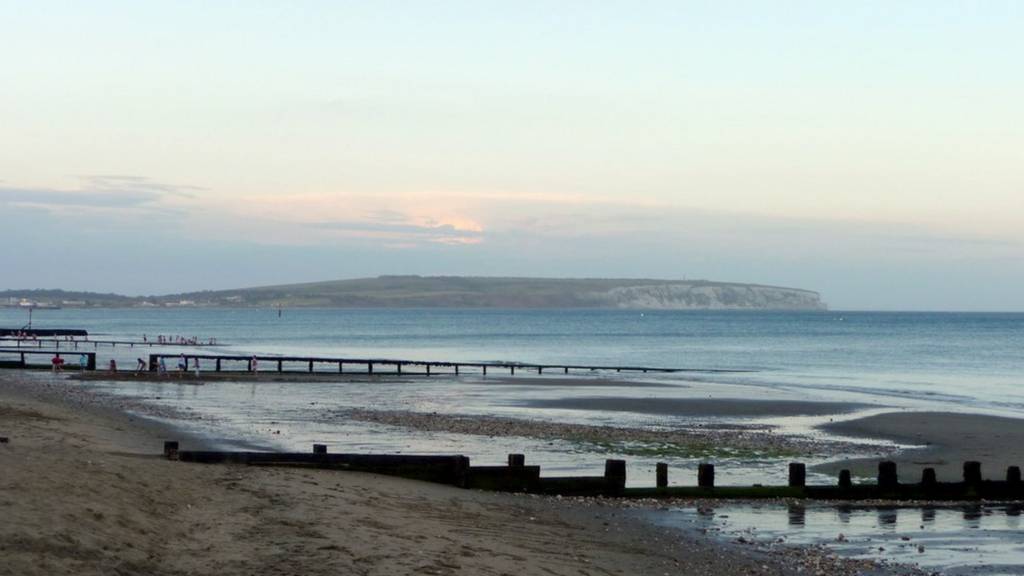 Dorset and Hants Live: Friday 6 January
You can get in touch by email, on our Hampshire and Dorset Facebook pages or on Twitter @BBC_Hampshire and @BBCDorset.
Summary
Scout leader accused of sexually abusing boys
Fundraising gig held for singer
Suspect arrested over attempted rape in Bournemouth
Madness named as Saturday headliners at this year's Camp Bestival
Updates for Friday 6 January
We'll be back on Monday from 08:00.

Mobility scooter stuck in mud

Severe disruption: M27 Hampshire eastbound

BBC Travel

M27 Hampshire eastbound severe disruption, between J3 for M271 and J4 for M3.

M27 Hampshire - One lane blocked and slow traffic on M27 eastbound between J3, M271 (Romsey) and J4 M3, because of a broken down vehicle.

Check local traffic and travel reports for:

Three ambulance bosses quit in a day

Mark Norman

Health Correspondent, BBC South East

Three senior executives from the South East Coast Ambulance Service have resigned in the last 24 hours.

The trust says medical director Rory McRae is standing down for personal reasons, as is non-executive director Dr Katrina Herren.

It was also confirmed this afternoon that Professor Andy Newton is stepping down as executive paramedic director, although he'll stay with the trust as a consultant paramedic.

Secamb is currently in special measures.

Image caption: Rory McRae is standing down for personal reasons

'It's difficult to deliver change while the staff are on strike'

Bob Dale

BBC Live reporter

The Transport Secretary, Chris Grayling, says Southern Rail's ongoing problems can only be fixed once the unions call off their industrial action.

Fatal collision driver 'not guilty'

Scout leader accused of assaulting boys

A senior Dorset scout leader is charged with sexual offences against seven boys.

Tyre maker bought by Japanese firm

Britain's second-biggest tyre manufacturer, Micheldever Tyre Services (MTS) in Hampshire, has been sold, in the latest in a series of post-Brexit takeovers by Japanese firms.

Sumitomo Rubber Industries paid £215m to the private equity firm Graphite Capital, which led an £85m management buy-out of MTS in 2006.

Since Graphite's initial investment, the firm's workforce has grown from 500 to 1,600 and its turnover has increased from £150m to £320m.

Power restored in Portsmouth

Man who didn't turn up to court sought by police

Kathryn Langley

BBC Live reporter

Shane Parker is being sought by police after he failed to appear in court on theft charges. 

He's accused of theft from a motor vehicle in the Chichester area last August. 

The 28-year-old from Havant, in Hampshire, also has links to the Oxfordshire area. 

Sussex Police are asking anyone who knows where he is to contact them quoting the serial number 1494 of 22/08.

Antiques store targeted by burglars

Severe accident: M27 Hampshire eastbound

BBC Travel

M27 Hampshire eastbound severe accident, at J11 for A27 Fareham.

M27 Hampshire - M27 lane blocked on exit slip road and slow traffic eastbound at J11, A27 (Fareham), because of an accident.

Check local traffic and travel reports for:

Pedestrian injured in Isle of Wight crash

Swan Levitt on Dermot O'Leary Show

Don't miss Dermot O'Leary's show on BBC Radio 2 tomorrow afternoon - among his guests will be Isle of Wight folk singer-songwriter Swan Levitt.

Swan released his debut single, Alive, last year and will be performing an acoustic set on the show which starts at 15:00.

Handover of Bridport Tourist Information Centre

Stephen Stafford

BBC South

Tourism information services in Bridport have been taken over by the town council, after a review by West Dorset District Council.

The move is aimed at saving the authority £60,000.

The district council insisted the same services would be offered, employing the same workforce.

Quote Message: This is a very exciting opportunity for the Town Council, to take on the running of the TIC, which is such an important service for the town. We are confident that we can not only maintain the existing service level, but implement initiatives that will enhance services for visitors and for local people." from Sarah Williams Leader, Bridport Town Council

Copyright: West Dorset District Council

Southampton patient in UK treatment first

A Southampton bowel cancer patient has become the first in the UK to receive radiotherapy during surgery using a new portable device.

The Mobetron targets tumours with focused high energy electron beams.

University Hospital Southampton said it allowed higher doses of radiation to be given without damaging neighbouring tissue.

The Mobetron, already in use elsewhere in Europe and the USA, has been funded by the hospital's charity Planets, which has raised £350,000 of the £500,000 required to run it for the next three years.  

A large power cut has hit Portsmouth this afternoon.

More than 1,500 customers have been cut off in the PO1 postcode area, with a further small fault hitting the PO3 district.

Scottish and Southern Electric said the cause was unknown and it hoped to restore the supply by 16:30 GMT.