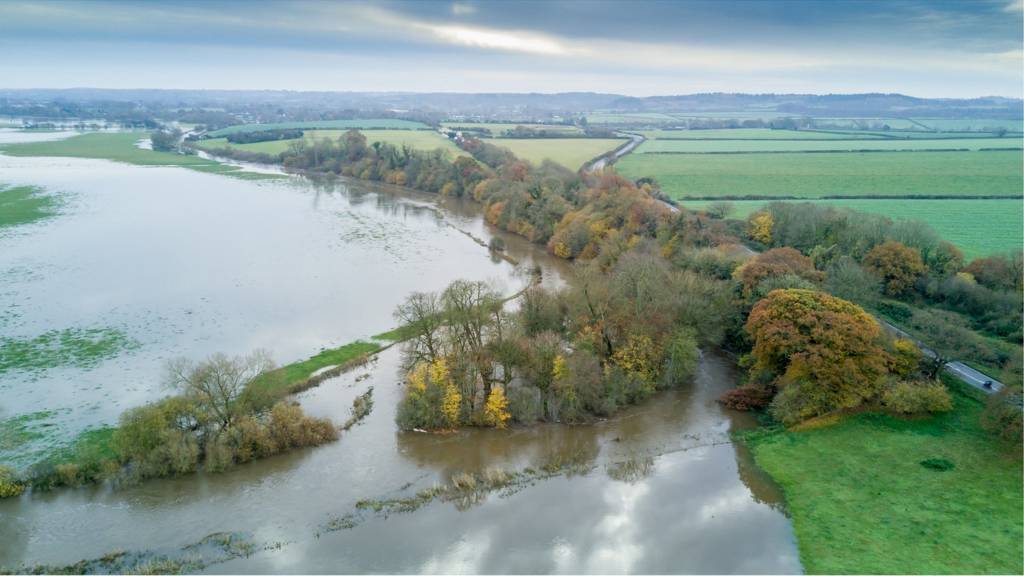 Dorset & Hants Live
You can get in touch by email, on our Hampshire and Dorset Facebook pages or on Twitter @BBC_Hampshire and @BBCDorset.
Summary
Ex-bank worker jailed for stealing £53k from elderly customers
Leaked documents reveal plans to cut 300 hospital beds
Students forced to "beg, borrow or steal" after Deliveroo scam
Couple have lucky escape as car comes crashing into their home
Appeal to find missing 16-year-old in Bournemouth continues
Updates from Wednesday 23 November
BBC Local Live for Hampshire and Dorset returns tomorrow at 08.00. We hope to see you then.  

Severe accident: A33 Hampshire southbound

BBC Travel

A33 Hampshire southbound severe accident, at B3047.

A33 Hampshire - A33 Basingstoke Road in Kings Worthy closed and long delays southbound at the B3047 junction, because of a serious accident.

Check local traffic and travel reports for:

Hampshire fire crew rescues cow stuck up to its neck in mud

A very lucky cow has been rescued by fire crews after getting stuck up to its neck in mud. 

Lyndhurst Fire Station were called to save a British white cow after it got trapped in the mud in Fryern Court Road in Burgate. 

The seven-year-old beast, weighing 450kg, was rescued by Hampshire Fire and Rescue Service's animal rescue team at 09:08 GMT. 

Fire crews were called to the scene by a passerby and the rescue took two hours and the cow was not injured. 

Sex offender jailed for 20 years

A man has been jailed for 20 years for sexually abusing children.

Police said Steven Beddoes committed offences in the Basingstoke area between 1999 and 2014.

Beddoes, 46, of St Peter's Road, was found guilty of 22 sexual offences following a trial at Winchester Crown Court.

Copyright: Hampshire Constabulary

Major cruise operator expands business by coming to Southampton

One of the world's largest cruise operators, MSC, has said it's going to be coming to Southampton weekly from 2018. 

The cruise company, based in Switzerland, has revealed it will operate seven and 14-day cruises from Southampton to Europe and the Mediterreanean.

For the first time, MSC Magnifica will come to the city and bosses hope it will boost economy in Southampton. 

There will be five new itineraries out of Southampton in 2018. 

Body found in search for missing sailor

'He's the heartbeat of the club'

#BBCUnsungHero

Football coach Mike Whittle has been named the 2016 BBC Sport Unsung Hero for the South. 

For more than four decades, the 70-year-old has spent four nights a week at Winsor United, near Southampton, and even puts in additional hours at weekends. 

The club has youth teams ranging from under-sixes to under-18s, and Mike is involved in all of them.

Jury retires in Ryde murder trial

A jury has retired to consider its verdict in the case of a woman who killed her partner while a 999 operator was listening on the phone.

Deborah Napier has admitted stabbing Jolyon Wray 46, in the back, during a drunken altercation at his flat in Ryde in June.

Copyright: Hampshire Constabulary

Image caption: Jolyon Wray

She told Winchester Crown Court she phoned the police after being hit in the face with a walking boot, but then stabbed Mr Wray, 46, because she "didn't want to be hurt any more".

Mrs Napier, 53, of Amazon Close, Basingstoke, has admitted manslaughter but denies murder.

'My leg was stuck to the rail and I couldn't get off'

Chris Dos Santos came close to losing his leg after falling at a level crossing while drunk and landing on an electrified line that runs along the ground.

He went into cardiac arrest and spent three months in hospital being treated for severe burns.

Chris, 29, from Totton, is now teaming up with Network Rail this winter to remind anyone using trains or level crossings that they're on dangerous ground if they've had too much to drink.

Listen to his terrifying story as he spoke to Sasha Twining on BBC Radio Solent: http://www.bbc.co.uk/programmes/p04hj3kv

'Peace talks' bid to end bus strikes

Talks to settle the five-month bus drivers' dispute in Weymouth and Bridport will be held on Friday.

The Unite union says a "peace plan" will be discussed with senior managers from First Group at the meeting in London.

Drivers have held a series of strikes since June over pay.

The unique Poole sculpture celebrating its 25th birthday

Sea Music by Sir Anthony Caro was unveiled on Poole Quay in 1991. Now £300000 is going to be spent repainting and renovating it and educating the public about its significance.

Winchester street re-opened after car crashes into building

Man's leg 'sucked' on to rail line

A man has described how he nearly died after his leg was "sucked" on to an electrified rail as he walked along a track after a night out with friends.

Chris Dos Santos, 29, said he was unable to step off the track at Totton, Hampshire, because of the "immense power" of the current.

His friends eventually pulled him free despite receiving electric shocks.

Mr Dos Santos had several cardiac arrests before arriving in hospital, where he spent three months recovering in 2015.

Network Rail has publicised the case as a warning, because alcohol-related incidents on the railways usually rise in December.

Driver escapes as car ploughs into building

Here's another shot of the crash in Southgate Street in Winchester.

Car embedded in Winchester building

'Smitten' bank worker jailed for fraud

A former bank employee has been jailed for two years after admitting transferring £53,000 from the accounts of 14 elderly customers to a mystery man she had only met three times.

Natasha Bassi, 23, from Southampton, moved the funds over eight months in 2014 while working as an adviser at a branch of Santander in Reading.

She moved the money to a man called "Leroy" with whom she was "smitten".

The judge said she had "put aside all honesty and integrity".