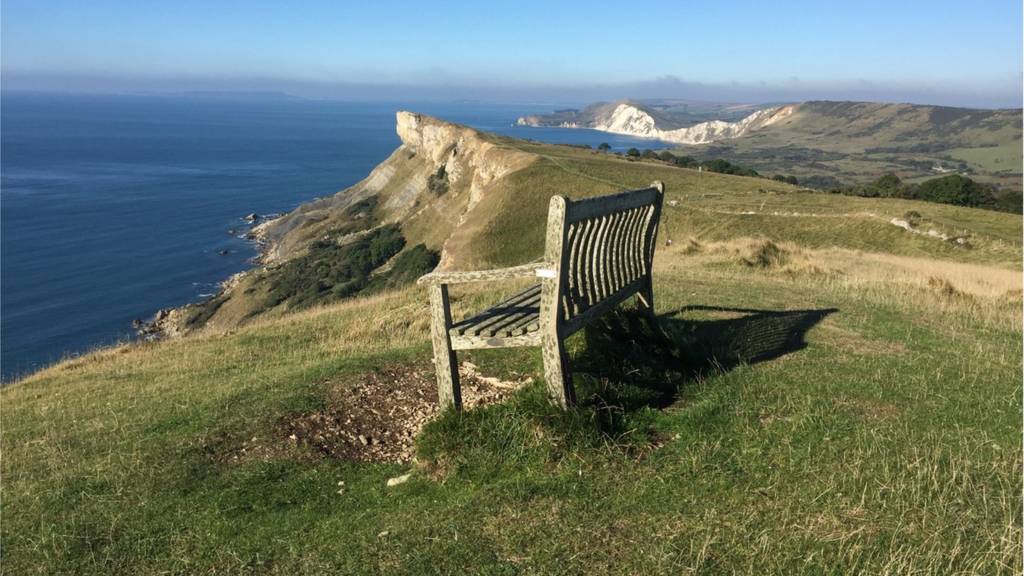 Dorset and Hampshire Live: Friday 16 December
You can get in touch by email, on our Hampshire and Dorset Facebook pages or on Twitter @BBC_Hampshire and @BBCDorset.
Summary
Schoolgirl detained for 10 years for friend murder bid
Building work to start next month at former Ford factory in Southampton
Pedestrian seriously injured after being hit by car
Bournemouth pier to be illuminated
Updates from Friday 16 December
We will be back on Monday from 08:00.

Appeal after man hit by car

Police are appealing for information after a man was hit by a car in Southampton late on Thursday.

the crash, involving a black Mercedes CLK200 happened at the junction of The Avenue and Westwood Road at about 22:55.

The 27-year-old pedestrian is seriously injured. The driver, a man aged 22, has been arrested.

Bournemouth v Southampton

So which side of the New Forest do you come down in favour of? The Cherries or the Saints?

Here's the BBC Sport preview followed by live coverage of Sunday's Premier League game between Bournemouth and Southampton.

Burglary spree in Barton-on-Sea

Police have said a series of 16 burglaries at private homes in Barton-on-Sea are thought to be linked.

Offenders have stolen thousands of pounds worth of jewellery and other items in the raids, which began on 6 September.

Detectives have warned that anyone buying stolen jewellery is committing a criminal offence.

Festive frolic on historic warship

Staff at Portsmouth Historic Dockyard celebrated Christmas Jumper Day on board WW1 Gallipoli campaign survivor HMS M33 this morning.

The recently-restored vessel is one of only three remaining Royal Navy ships from the First World War.

The staff, from the dockyard and the National Museum of the Royal Navy, donned festive knits to raise money for Save The Children.

Copyright: Portsmouth Historic Dockyard

TV ad sparks 'dangerous' trampoline warning

A consultant surgeon in Southampton has voiced fears of an "influx of trampoline-related injuries", following the popularity of this year's John Lewis Christmas TV advert.

The ad, featuring a dog bouncing on a trampoline, will lead to a rise in sales of the "dangerous" equipment, Amir Ali Qureshi said.

He said serious injuries, including broken limbs and necks, were "commonplace", even on garden trampolines with nets.

The Royal Society for the Prevention of Accidents said more than 13,000 trampolining injuries are treated in emergency departments across England every year.

Quote Message: In my opinion, as an experienced orthopaedic surgeon, the equipment is dangerous and should only be used in appropriate circumstances, which I believe can only be achieved under professional supervision. from Amir Ali Qureshi Consultant surgeon, Southampton General Hospital

Scottish battalion moves to Aldershot

The 1st battalion of the Royal Regiment of Scotland is to move from Belfast to Aldershot by 2020, defence secretary Michael Fallon has announced.

The battalion, known as the Royal Scots Borderers, will reduce in size.

Mr Fallon said it would become one of a new type of "specialised infantry" battalion, "reconfigured to provide an increased contribution to countering terrorism and building stability overseas".

'Council tenant' beggar in court

A court has heard that a man, fined for begging, is a council tenant and earns about £600 a month in benefits.

Joseph Burns, 44, of International Way, Southampton, pleaded guilty to breaching a Public Spaces Protection Order (PSPO) by street begging in the city centre.

The case was the first to come to court since the PSPOs, carrying £100 fines, were introduced by the council in April.

Mr Burns, who has not yet paid the fine, was given a 12-month conditional discharge.  

Bournemouth pier to be illuminated

New college attracts girl engineers

More than 100 people, including an "above-average" number of girls, have applied for GCSE courses at Portsmouth's new engineering college, which opens in September 2017.

University Technical College (UTC) Portsmouth, a joint venture between partners including the council and the Royal Navy, will be located at the site of Trafalgar School in Hilsea. 

The college says 118 people have applied for 75 places in Year 10, with a slightly higher-than-average uptake from girls.  

'No guarantees' for island NHS services

Isle of Wight councillors have refused to endorse an NHS savings plan, which they said "lacked detail" and could force patients to make expensive journeys to the mainland.

The NHS Hampshire and Isle of Wight Sustainability and Transformation Plan aims to save £577m over the next five years.

A council meeting last night was told the plan had been "rushed through" and had "no guarantees" for island services.  

Quote Message: I can envisage a situation where people from the Isle of Wight will spend an awful lot of money accessing treatment elsewhere. from Steve Stubbings Deputy leader, Isle of Wight Council

Must-see: Sprout-eating guinea pig fears allayed

An animal charity has allayed fears over sprout-eating guinea pigs.

The comments come after a video - viewed 6 million times on social media - from Finley Down Farm, Hampshire, prompted concerns among animal lovers. 

Some Facebook users chastised the farm for feeding the rodents the Christmas dinner accompaniment over fears they could cause "fatal" bloating. 

However, the farm and the charity Blue Cross said the vegetables were suitable "as part of a balanced diet".  

Christmas tree 'could block 5G signals'

Bournemouth's Christmas decorations have been included in an ongoing mapping project to prepare the town for 5G communications.

Copyright: bournemouth.co.uk

The town is the first place in Britain to be intricately mapped by Ordnance Survey (OS) to find suitable sites for 5G aerials.

OS says high objects, including the town's Christmas tree, could block 5G signals, which have a short range and are susceptible to interference.

Friend murder bid girl has 'dark personality'

A Hampshire schoolgirl, who has been detained for 10 years for attempting to murder her best friend in April, is not insane but "struggles with empathy", a court has heard.

Winchester Crown Court was previously told the girl, now aged 15, was "obsessed with serial killers and school shootings".

Her trial heard she stabbed her friend in the chest at school, suspecting the victim had set up a false social media account in her name.

Passing sentence, the judge, Mr Justice Fraser, said she was an "intelligent, articulate young girl with a far darker side to her personality".