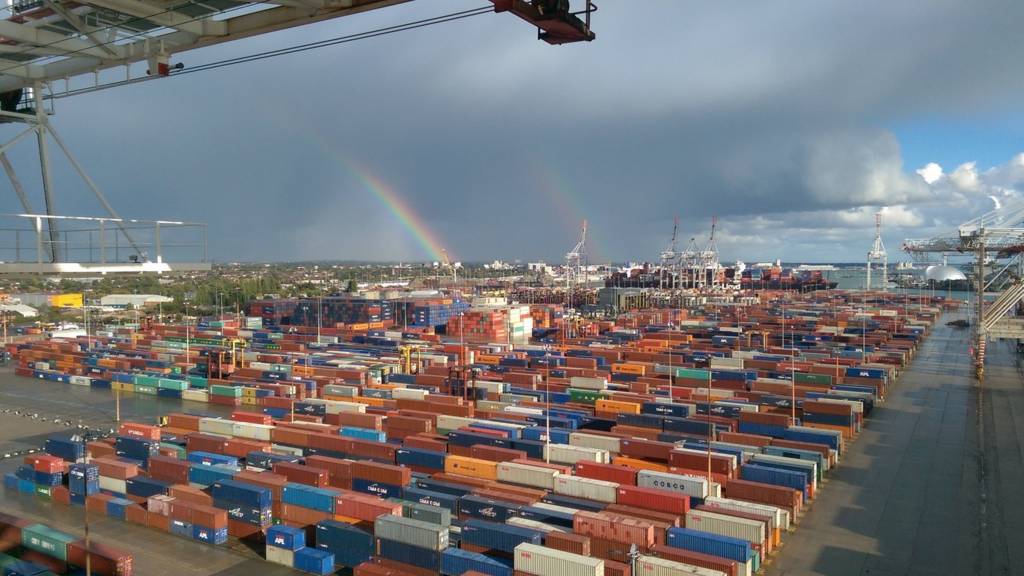 Dorset and Hampshire Live: Thursday 3 November
You can get in touch by email, on our Hampshire and Dorset Facebook pages or on Twitter @BBC_Hampshire and @BBCDorset.
Summary
Director of the firm that managed the Cheeki Rafiki yacht bailed to appear at Winchester CC in December
Southampton FC gears up to host Inter Milan in the Europa League
A bus lane camera in Cosham has led to fines of £123,000 within 11 weeks of it being installed
Residents in Purbeck have forced the council to look again at its housing policy
Weather: Cold with some sunny spells at first and some showers in the afternoon
Thanks for joining us. We'll be back at 08:00 on Friday.

Live from Saints v Inter!

Broken down train causing disruption

A bungalow in Hedge End was badly damaged after fire broke out in the loft.

Four crews were called to the blaze in Heath House Lane shortly after 15:00.

The fire was out by 16:30.

Pilot rescued from hovercraft off the Needles

A hovercraft pilot was rescued after his vessel got into difficulty off the Isle of Wight earlier.

Yarmouth's all-weather RNLI lifeboat was sent to help the craft off the Needles.

One person on board was successfully taken off onto another hovercraft. The sinking hovercraft was recovered by the lifeboat. 

No-one was injuried

Pedestrian who died in New Milton crash named as great grandmother Hazel Nash

Police have named the name the pedestrian who died after being knocked down by a car in New Milton earlier this week.

Hazel Nash, 89, from the town, died in hospital after being struck by a Rover car in Whitefield Road on Tuesday afternoon.

The driver of the car, a 79-year-old woman from Lymington, suffered serious injuries.  

Copyright: Hampshire Constabulary

Quote Message: "Hazel Nash was a well liked and respected resident of New Milton. She was a much loved mother, grandmother and great grandmother who will be greatly missed by all the family and all who knew her." from Family tribute

Fareham engineering works complete

Crews continue to battle blaze in Whitchurch

Breaking

Soldier killed in exercise at RAF Tain named as Joe Spencer

A soldier who died during a live firing exercise at an RAF weapons range in the Highlands on Tuesday has been named.

Joe Spencer, 24, from Hampshire, was a lance corporal in the 3rd Battalion The Rifles, based at Dreghorn Barracks in Edinburgh.

L/Cpl Spencer joined the Army in 2011 and had completed a tour of Afghanistan as part of Operation Herrick 16.

Copyright: MOD/Crown copyright

Trial to improve safety on A338 in Bournemouth

A scheme aimed at improving the safety of a junction in Bournemouth is to be trialled.

The borough council says the eastbound exit slip at Richmond Hill on to the A338 has been the scene of numerous accidents.

The trial will involve a lane being closed on the dual carriageway to create a dedicated slip road for joining traffic.

Work on road markings begins tomorrow night and the trial will last three months.

Dan Kerins

Assistant Editor, BBC South

Southampton are giving all fans a free red-and-white flag at St Mary's tonight for the match against Inter Milan.

Who's against modern football now?

Saints 'don't know what to expect'

You plan all week to unpick your opponents - then all that preparation is ruined by them sacking their manager.

That's the problem facing Southampton after tonight's opponents Inter Milan told Dutch gaffer Frank de Boer to clear his desk on Tuesday.

Youth team coach Stefano Vecchi taking charge isn't going to change the Nerazzurri overnight though is it?

"We don't know what to expect from Inter now," says Saints boss Claude Puel. "We now have to show more concentration." 

Copyright: Reuters / Craig Brough

We'll have live coverage on Radio Solent's 96.1FM frequency from 19:00 and the pre-match build-up will be online until kick-off at 20:05.

Crews tackle house fire in Whitchurch

Six pumps and a water carrier are tackling a house fire in Whitchurch.

Hampshire Fire and Rescue say the fire is in the roof of a house in London Road.

Teenager suffers broken jaw in attack

A teenager has suffered a broken jaw after being punched in the face in Emsworth.

The 17-year-old reported being followed by a group of people - which included one woman - in Horndean Road shortly before midnight last night.

One of the group punched the boy who is now being treated in hospital.

Southern rail strikes set for Christmas and new year

Southern Railway workers are to stage strikes for three days from 22 December and three days from New Year's Eve.

The Rail, Maritime and Transport (RMT) union has announced the strikes as part of the long running dispute over the role of conductors.

Union members will strike from 00:01 on 22 December until 23:59 on Christmas Eve and again from 00:01 on New Year's Eve until 23:59 on 2 January.

A separate 48-hour strike is due to start at 00:01 on Friday.

Armed man robs convenience store

A man brandishing a kitchen knife escaped with cash during a robbery on a shop in Southampton.

Oakley Road Stores in Oakley Road was targeted shortly after 07:00 yesterday by a man wearing yellow Marigold-type gloves who asked staff to put money in an orange bag.

About £100 was stolen. Police are appealing for information.

The man is described as white, blond, about 19 to 23-years-old and about 5ft 10in or 5ft 11in.