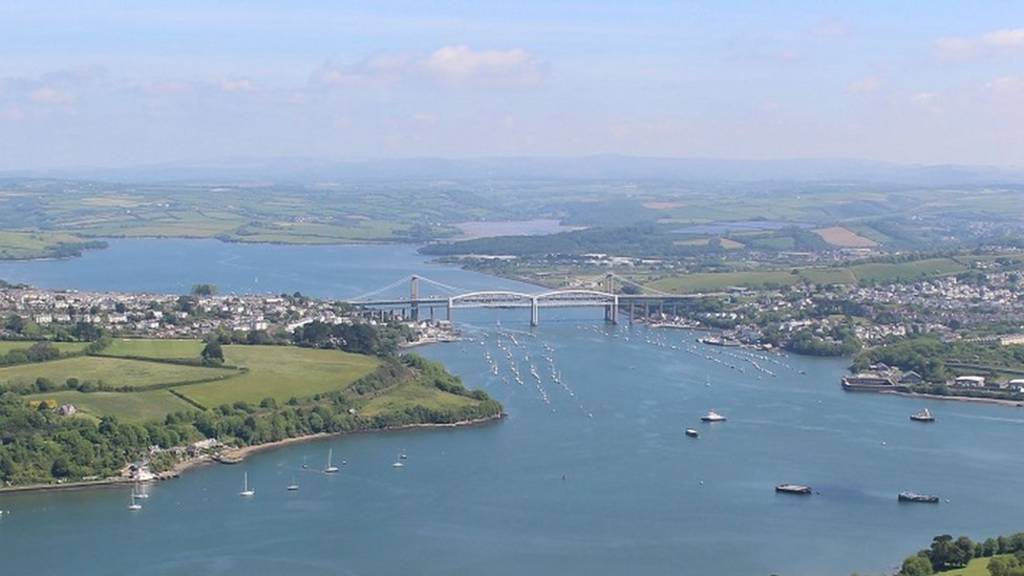 Coronavirus in Devon and Cornwall - latest updates
By Michelle Roberts

Health editor, BBC News online

By Rachel Schraer

Health reporter

Delegated powers could lead to virtual planning meetings

Richard Whitehouse

Local Democracy Reporting Service

Concerns have been raised over a decision by Cornwall Council to let unelected officers decide whether developments should be granted planning permission.

Due to the coronavirus crisis the authority has scrapped all planning committee meetings and has decided instead to allow planning officers to use what are known as delegated powers to determine applications.

But councillors are concerned that this is taking out the democratic process and have called for the council to consider holding "virtual" committee meetings using video conferencing technology.

Conservative councillor Mark Formosa claimed the change in determining planning applications was "dangerous" and has launched a petition calling for a rethink. He said he was hoping it would get cross-party support.

"I consider it a very dangerous move to put all this power in the hands of a single officer, an officer who, in turn, is passing on those powers to people lower down the hierarchy," he said.

Cornwall Council said it is "working hard to keep the planning service operating effectively in the face of unprecedented challenge" and would be exploring ways to enable virtual meetings.

Cornwall Council wants information on trading holiday businesses

Johnny O'Shea

BBC News Online

Cornwall Council is asking people to contact them if they become aware of any businesses that are letting out rooms or properties, or if second home owners come on holiday.

The Government has confirmed that self-catering cottages and Airbnbs are included in a list of facilities to be closed.

It previously ordered the closure of camp sites, hotels, guesthouses and B&B's.

Devon and Cornwall Police says it will take action against people who it considers have made non-essential journeys, such as to go on holiday.

The council said it is aware of some providers acting illegally.

Anyone with information is asked to email - businesscompliance@cornwall.gov.uk

Quote Message: We will work closely with and support our partners in protecting the public. If people undertake non-essential travel which could include travelling to second homes then we reserve the right to take enforcement action which will be considered on a case by case basis." from Inspector Miles Topham Devon and Cornwall Police

Devon and Cornwall Police operating with 15% less staff

Rebecca Thorn

BBC News Online

Chief Constable Shaun Sawyer says the force has a "15% vacancy factor" whilst some members of staff are forced to self-isolate during the coronavirus outbreak.

He said the number was "far more than we normally do", but assured the public this was about the national average for police forces across the country.

Officers were primarily having to self-isolate due to the health of family members, he said.

Anyone lost a kookaburra?

Five more deaths in Devon and Cornwall

Charley Adams

BBC News Online

A further five people who had tested positive for coronavirus in Devon and Cornwall have died, bringing the total to 49.

Latest data from the NHS shows two people have died in Cornwall, two in Plymouth and one in Exeter.

This brings the total up to 28 people in Devon and 21 people in Cornwall.

Visit Cornwall releases video urging tourists to stay away

Copyright: Visit Cornwall

Cornwall's tourism body has released a video to encourage people not to visit the county ahead of Easter.

Visit Cornwall released the video to remind people not to travel during the coronavirus outbreak and to come back later in the year.

The video titled 'Time to Reflect' urges people to stay at home and to support health services and key workers.

Visit Cornwall chief executive Malcolm Bell said the video had been created to reinforce the message to people not to travel to Cornwall.

The government has said that only necessary travel is permitted and that going on holiday is not allowed.

The South West claps for carers

Jonathan Morris

BBC News Online

From the coasts to small villages, people came out across the South West on Thursday to clap for carers and key workers dealing with the effects of the coronavirus crisis.

School uses D&T scraps for GP face masks

Claire Gilbody-Dickerson

BBC News

A school is using scraps from a Year 8's compilation of design and technology projects to make face masks for local GPs and care homes.

Sally Wright, from Richard Lander School, said the masks were initially made upon request of Perranporth Surgery, but demand has now "gone through the roof" as more GPs request them.

Copyright: Richard Lander

Image caption: Up to 130 full-face masks have been made already

She said teachers have been "slaving away" in a bid to keep up with the ongoing demand, with 130 masks already being made.

It is understood one child has also taken part in the initiative, making up to 50 masks so far.

RLS has also donated loads of gloves, aprons and goggles.

Copyright: Richard Lander

Young farmers take on loo roll challenge

The Young Farmers Club in St Mabyn, north Cornwall, made this video of their take on the loo roll challenge.

Coronavirus will transform UK work and travel, says AA

The aftermath of the Covid-19 crisis will transform the way we live, work and travel in the UK, the AA says.

It predicts a permanent reduction in the demand for travel because people have learned during the crisis to use home-working technology.

The implications are profound for commuters and for government finances.

The chancellor currently plans to spend £27bn to curb congestion on roads and £100bn on HS2 – but if demand falls, that may not be needed.

School donates 300 goggles in 'generous' act

Claire Gilbody-Dickerson

BBC News

A school in Cornwall has been hailed as "truly remarkable" for donating 300 safety goggles to the care system.

Bosses at Cornwall Care took to social media to thank Penair Secondary School in Truro for the "generous" act.

Councillors peel and deliver food for those in need

Claire Gilbody-Dickerson

BBC News

Councillors are helping to provide "first-class, three-course" meals to vulnerable people during the coronavirus outbreak.

Cathryn McCollum, who runs the service alongside Honiton Rugby Club Kitchen, said four town councillors and one from East Devon District Council have been "peeling potatoes and vegetables, and delivering to people in need".

Copyright: Cathryn McCollum

The three-course hot meals are being handed to homeless people as well as NHS workers who have not had time to go shopping for groceries or cook.

Ms McCollum said one person who received the food messaged her to say thank you for the "first-class, three-course" meal consisting of a broccoli soup, roast beef dinner and a black cherry sponge.

Copyright: Cathryn McCollum

What does it mean if I've been furloughed?

Many people did not know what furlough meant until the coronavirus pandemic.

The impact of the virus on the economy means that over the next few months millions of workers, including those in pubs or restaurants that cannot open, will rely on a scheme to help pay the wages of people who can't do their jobs, to help companies retain them.

Up to 123,000 jobs in Devon under threat, report says

Image caption: Local Jobcentres are reporting an average rise of six times the number of claimants, the report said

As many as 123,000 jobs in Devon could be lost as a result of the coronavirus crisis, a new report has indicated.

Commissioned by Devon, Plymouth and Torbay councils, the Covid-19 Economic Resilience report also predicted a potential loss to the economy of nearly £2bn.

It was commissioned by the three three local authorities following a request from the government's Local Economies Advisory Panel.

They have jointly called on the government to provide more financial assistance to the county, after they created and presented the report to the panel.

The combined impact of job losses in the air industry, hospitality, food and drink, and retail sectors have contributed to the panel giving Devon's economy a "red rating".

Disruption to the construction, manufacturing, marine and fishing industries are also being reported as orders fail to materialise, while Jobcentres are reporting an average rise of six times the number of claimants, the report said.

Quote Message: We want local businesses to know that we are in their corner, fighting for them, and we're urging the government to get behind us. from John Hart Devon County Council Leader

Cornish couple in their 80s stranded in Canary Islands

A couple in their 80s from Cornwall are stranded in a holiday flat in the Canary Islands, after having two flights home cancelled.

Bill and Jackie Norman, from Dobwalls, were expected to arrive home from Fuerteventura last week, but are now not scheduled to fly home until May.

Their daughter, Teresa Weeks, says they are "safe" and have been told they can stay in their accommodation for as long as it takes.

However, their insurance has expired and they are "frightened".

Mrs Weeks said: "We are really getting worried about them now.

"You worry about them coming home on a plane and if they're going to catch [coronavirus], we want them home."

Call for blood donations to continue 'as normal'

Blood donors across the South West should "keep donating as normal" in order to ensure stocks remain at healthy levels in the "weeks and months ahead", the NHS has said.

Travelling to a donation session is still allowed under the essential travel rules for medical reasons.

Jane Murphy, Plymouth Blood Donor Centre manager, said: "The coronavirus transmission could go on for many months.

"It's business at usual for us, but extra precautions for safety measures."