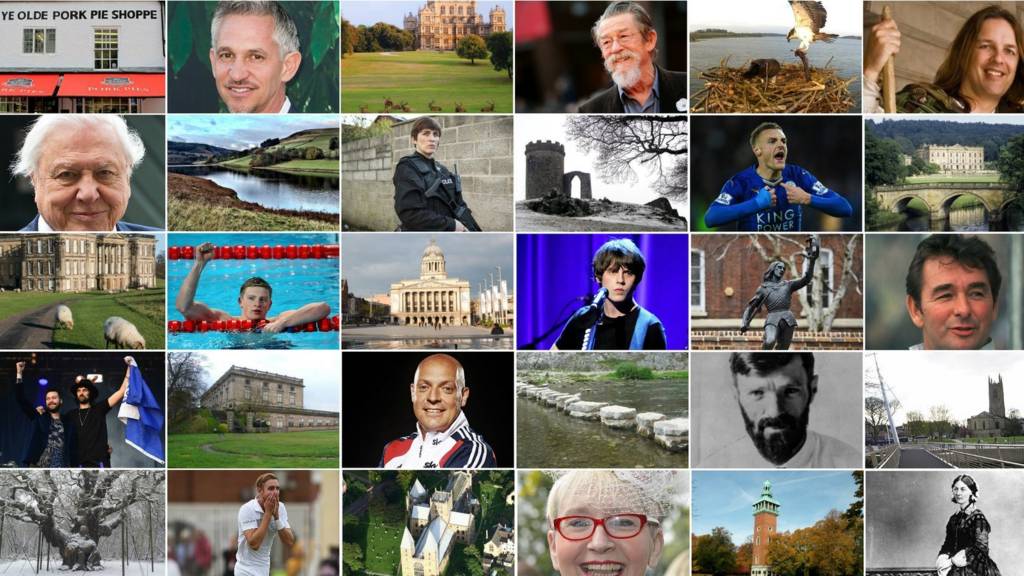 Latest updates: East Midlands Live
Listen live to your BBC local station in Derbyshire, Nottinghamshire and Leicestershire.
Severe disruption: M1 Derbyshire southbound

BBC News Travel

M1 Derbyshire southbound severe disruption, from J29 for A617 Chesterfield to J28 for A38 Alfreton.

M1 Derbyshire - One lane closed on M1 southbound from J29, A617 (Chesterfield) to J28, A38 (Alfreton), because of a broken down vehicle. Traffic is coping well.

To report traffic and travel incidents dial 0330 123 0184 at any time

Our live coverage across the day

Today's updates have come to an end. We'll be back with more news, sport, travel and weather from 08:00 on Thursday.

Tonight's weather: Dry but cloudy night

Tonight will be very mild and mainly dry. Some clearer spells possible but there will also be large banks of cloud around too with light winds.

Your photos: First day of spring

Here are a few more of your shots showing the first day of spring. These were taken in Arnold, Kegworth and Stoney Middleton.

Pair arrested over copper piping theft

Two men have been arrested after copper piping was stolen from Woodkirk Road in Clifton on Monday night.

Nottinghamshire Police said the pair, aged 30 and 40, have been released while investigations continue.

Crash causing delays in Hinckley

This isn't ideal at one of the busiest times of the day.

Severe disruption: M1 Leicestershire southbound

BBC News Travel

M1 Leicestershire southbound severe disruption, from J24 for A50 Nottingham South to J23A for A453 Ashby Road Derby.

M1 Leicestershire - One lane closed and slow traffic on M1 southbound from J24, A50 (Nottingham South) to J23a, A453 (Derby), because of a lorry having a tyre changed.

To report traffic and travel incidents dial 0330 123 0184 at any time

Caravan fire suspected 'hate crime'

Police are treating a fire at a caravan site in Melton Mowbray as arson and a hate crime.

Copyright: Leicestershire Fire and Rescue Service

Seven caravans were found alight at a disused caravan site off Sandy Lane on Monday night.

Teen on trial for 'seeking to spread neo-Nazi terror'

A teenager from Arnold has gone on trial accused of being part of a Neo-Nazi group that was trying to "spread terror".

Connor Scothern, 18, from Bagnall Avenue, is one of four people who've denied being members of "National Action".

Birmingham Crown Court's been told it was a white supremacist group that was arming itself for a race war.

Prosecutor Barnaby Jameson QC told the jury the defendants were seeking to spread terror from "an ideology so warped, so extreme and so twisted, its continued existence will be shocking to many of you, if not all".

Bank backs 'pay and ride' bicycles scheme

Leicester's answer to Boris Bikes - Santander Cycles.

The city is getting 500 hire bikes with the help of funding from the Department for Transport's Transforming Cities fund and through a partnership with Santander.

It is hoped the scheme could be up and running later this year.

Police say 12-year-old Connie Buckland, who was reported missing from the Long Eaton area yesterday, has been found safe and well.

Council plans new riverside office block

Kit Sandeman

Local Democracy Reporter

A major shake-up of council-owned buildings around Nottinghamshire has been approved, including the creation of a new "iconic" office building next to the River Trent.

The Home Brewery building, in Arnold, would be sold as part of the plans, after being branded "unfit for purpose", the authority said.

The scheme, put forward by the Conservative-run Nottinghamshire County Council, also involves a new building at Top Wighay Farm, near Hucknall, to house the multi-agency safeguarding hub (MASH) which looks into complex social care cases.

Staff could be moved from Trent Bridge House, which towers over the cricket ground, and into a yet-to-be-built "campus" building next to County Hall, pictured.

In a debate on the issue, Labour councillors said they supported the plan in principle, but there was not enough detail for them to support it. Concerns were also raised the project could run over budget.

So far, £2.4m has been set aside, but the building costs are not yet known because the designs have not yet been drawn up. There are also no exact time frames yet.

Fake solar panel cleaners steal from 82-year-old woman

An 82-year-old woman had cash and jewellery stolen by distraction thieves posing as solar panel cleaners.

The victim had agreed to pay one of the men £45 for the job but a second man raided her house after she was asked her to go to the bottom of her garden.

Derbyshire Police said it happened in Longlands Lane, Findern, on Wednesday 13 March.

Man jailed for pulling knife outside police station

Nick Smith

BBC News Online

A man has been jailed for making threats with a knife in front of a police station in Nottingham.

Police say that Aiden Sherwood, 30, was seen following a man outside the station on Radford Road, on 11 January, before pulling a 30cm knife from his trousers and thrusting it towards the man.

Police officers ran after Sherwood, who dropped the knife as he ran, before arresting him.

Sherwood, of Radford Road, Nottingham, pleaded guilty to possession of a bladed article in public and affray at Nottingham Crown Court on Monday and was locked up for 12 months.

Copyright: Nottinghamshire Police

Screwdriver robbers steal wedding ring

A woman has been threatened with a screwdriver and had her gold wedding ring stolen at her home in Leicester.

It happened just after 21:30 last night on Alderton Close in the Rushey Mead area.

The woman disturbed three men who had broken in. They then left in a black Seat Leon.

Police have said the woman was left shaken but wasn't physically injured.