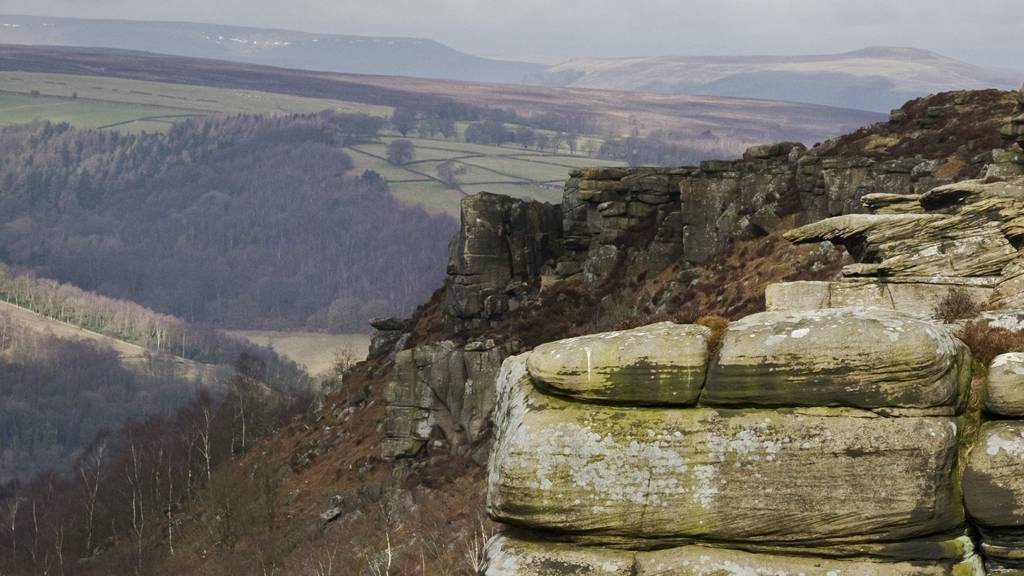 BBC Local Live: Derbyshire
Our live coverage across the day

Today's updates have now finished. We'll be back with more from 08:00 on Thursday.

Weather: Rain could move in later

Kaye Forster

Weather Presenter

The cloud will continue to thicken this afternoon and the breeze will be picking up again too.

There will be some showery rain edging in through the evening which will be on and off overnight. Minimum 11C (52F).

Sandish Shoker

BBC News Online

If you can keep yourself awake for it, Ripley's Molly Renshaw, is in action from 03:00 in the 200m breaststroke semi-finals.

We'll keep our fingers crossed for you Molly.

Dad hid drugs in shoebox in bedroom

Your photos: Shires on show

Malcom Sharp has shared with us these photos he's taken down at the Ashover Show this afternoon.

The shire horses are looking good...

Lanes closed after A38 car fire

Bit of a problem on the A38

Man missing for three days

There's been another appeal for a missing person from police.

Leons Simains, 40, was last seen at his home in St Giles Road, Normanton three days ago.

Copyright: Derbyshire Constabulary

Town wants gold postbox for Olympic winner

Sandish Shoker

BBC News Online

Peaty fever hasn't gone away just yet...

A post office in Uttoxeter says it wants to paint its postbox gold in honour of the swimmer's Olympic win.

Postboxes were painted gold to honour Team GB gold medallists during the London 2012 Olympics .Now Uttoxeter wants to do the same thing.

Council leader says they're listening to public

Quote Message: "The county council has a responsibility to act in the best interests of all its residents and we could not sit idly by and watch South Yorkshire break up Derbyshire without a proper consultation. We're responding to local people's concerns − listening to them rather than telling them what is best for them." from Councillor Anne Western Derbyshire County Council leader

'Great to see big UK order in Derby' says Grayling

Sandish Shoker

BBC News Online

Transport secretary Chris Grayling said it's great one of the biggest orders in the UK has come into Derby.

He said he's been "really impressed" with Bombardier which is "delivering high quality trains".  

Latest headlines for Derbyshire

Sandish Shoker

BBC News Online

Legal challenge is 'wrong' says Chesterfield leader

Sandish Shoker

BBC News Online

Leader of Chesterfield Borough Council, John Burrows has spoken to BBC Radio Derby about his thoughts on the proposed judicial review.

He said: "There are far more important reasons for spending money in Derbyshire - adult care services, children's services etc - and spending public money like this on an issue that has been long running, in my opinion, is the wrong thing to do."

Council shows it is serious about losing Chesterfield

Chris Doidge

BBC Radio Derby political reporter

The county council's move shows it wasn't kidding when it said it would respond "robustly" to Chesterfield's plans.

The borough wants to be part of the Sheffield City Region - which is getting new devolved powers. 

Derbyshire is not currently getting those powers and county council leader, councillor Anne Western, says taking this to the High Court will be criticised by people for not being the best use of money but Chesterfield heading off with Sheffield would cost millions.

Latest headlines for Derbyshire

Sandish Shoker

BBC News Online

Derbyshire County Council is asking for a judicial review over plans for Chesterfield to join the Sheffield City Region
Bombardier is set to recruit more staff after winning its latest £1bn contract
Rams boss Nigel Pearson says he wants his team to play "with more urgency and drive" after they managed to get just one goal past Grimbsy Town yesterday

Your photos: Storm approaches at Derwent Edge

There were some moody skies over Derwent Edge earlier.

Weather Watcher jamesdtaylor was there as a storm approached.

Inquest continues for teacher

Heidi Booth

Journalist, BBC Radio Derby

Derbyshire Police went to arrest Ryan Wilkinson on the morning of 4 February last year at Shardlow Primary School, where he was on a trainee placement.

The jury heard how police told the headteacher to keep Mr Wilkinson isolated until they got there, but when they arrived 20 minutes later they realised he had left.

When asked why officers took so long to make the arrest Supt Ken Mehmet said his officers acted appropriately and applied "professional judgement" and that Mr Wilkinson shouldn't have been left alone at the school.

Derby must be more ruthless - Pearson

Derby need to be more ruthless says boss Nigel Pearson, after they got past League Two side Grimsby 1-0 in the EFL Cup.

Police say they are worried about 16-year-old Brandon O'Brian, who hasn't been seen since Friday.

He's thought to have links to Alfreton, Swadlincote, Chellaston and Coalville in Leicestershire.

Copyright: Derbyshire COnstabulary

Council unhappy about Chesterfield proposals

Sandish Shoker

BBC News Online

Oil removal could take several days

Sandish Shoker

BBC News Online

Paul Reeves from the Environment Agency says it could take some time to trim back the vegetation to get to the area of the brook affected by the oil spill.

He said: "The brook is fairly inaccessible and very overgrown so it is going to take us several days to even access some parts of it because it is difficult to get in there."

Copyright: Environment Agency

He said they were putting an absorbent in the brook to help remove the oil.