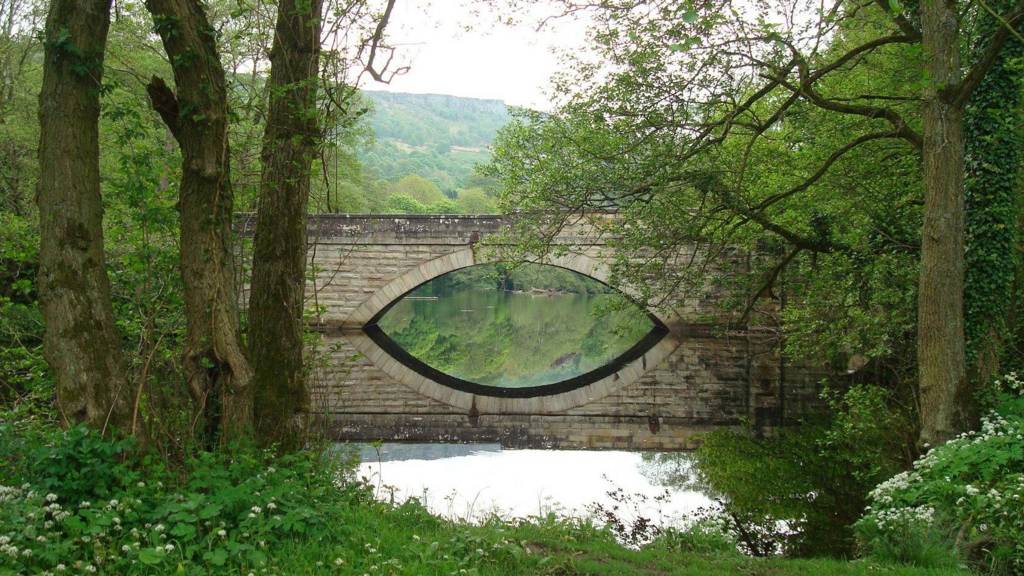 BBC Local Live: Derbyshire
Summary
Updates for Thursday 7 July 2016
More news, sport, travel and weather from 08:00 on Friday
Our live coverage across the day

That's all our Local Live updates for today. We will be back at 08:00 tomorrow.

Weather: Dry at first but showers later

Kaye Forster

Weather Presenter

It will stay dry for most of the night but there's the risk of some heavy rain pushing in very briefly in the early hours of the morning with overnight lows of 12C (54F).

Most of tomorrow will be dry but again there will be a fair amount of cloud with highs of 21C (70F).

Solloway backing May for PM

Euan Duncan

BBC Local Live

Well that didn't take long, did it?

Derby North MP Amanda Solloway says she's backing Theresa May to become leader of the Conservative Party and the second female Prime Minister.

Latest headlines for Derbyshire and East Staffordshire

Euan Duncan

BBC Local Live

Here's a recap of the main stories this afternoon.

Listen: Iraqi doctor on Chilcot's findings

Euan Duncan

BBC Local Live

Iraqi doctor Sami Najim, who fled to Derby, gave his reaction to the Chilcot Report earlier.

Solloway tight-lipped on who she's backing for PM

Derby North MP Amanda Solloway is staying tight-lipped over who she's been backing in the Tory party leadership contest. 

Has she been on the losing side thus far? Perhaps not judging by her enthusiasm for a woman Prime Minister.

Fly infestation investigation to continue

Euan Duncan

BBC Local Live

The Environment Agency says the removal of waste from a site in Derby is under control, despite Shows Waste Management missing a deadline today. 

Emma Williams from the agency said: "The suspension remains in place, so they can't take in waste, but the company is still working at removing the waste from site and we are in contact with them to ensure that continues to happen. 

"Because they missed the deadline, we'll continue the investigation we started as to the cause of the problem, and we'll look at the appropriate outcome."  

Reid in US Open action later

Euan Duncan

BBC Local Live

Derby's Melissa Reid is in action in the first round of the US Open in California later.

The 28-year-old is due to tee off at 19:25 our time.

Travel: Chesterfield delays

Dead soldier's father holds Blair responsible for Iraq war

Euan Duncan

BBC Local Live

The father of a Derbyshire soldier killed in Iraq has welcomed the findings of the Chilcot report.

Corporal Russell Aston from Coton in the Elms was one of six soldiers killed during protests in Al Majar al-Kabir, near Basra in 2003.

His father, Mike, says he would tell Tony Blair he holds him responsible for taking Britain to War.

HS2 shake-up in north Derbyshire

HS2 trains will stop in Chesterfield - and the canal basin will be saved - a report on major changes to the £55bn project is expected to say.

Man's mission to visit pub chain

Euan Duncan

BBC Local Live

Has Tony Johnson from Derby got his priorities right? He says he's been to every Wetherspoons in England and Wales. That totals nearly 900 pubs.

I can't imagine him ever being thirsty.

Thousands of fines last year for term-time holidays

Derbyshire County Council issued 3,174 fines to parents over unauthorised term-time absences last year.

A Freedom of Information request revealed the fines totalled more than £190,000.

iPro Stadium gets a makeover

Turf wars ... the Rams hope their unique pitch will spur the club on to promotion to the Premier League.  

Repairs cut off water supply for Hope Valley

Did you manage to fill a kettle beforehand? Repair work means no water for Severn Trent customers in part of Hope Valley. 

Hospital trust to continue overseas recruitment

The Derby Teaching Hospitals NHS Trust says it will continue to require staff from abroad irrespective of the result of the EU referendum.

It's written to staff expressing an appreciation for its diverse workforce, as 700 employees are originally from outside the UK.

Weather: Cloudy afternoon with risk of showers

It's a rather cloudy afternoon and there's the chance of a light shower but also some brightness with highs of 20C (68F).

Travel: M1 reopens after oil spill

That must have needed quite a lot of sand to clear, but any delays should be over now. 

Travel: Oil spill requires further lane closure

Fresh appeals to find missing man

Can you help police find a Derbyshire man who vanished four years ago?