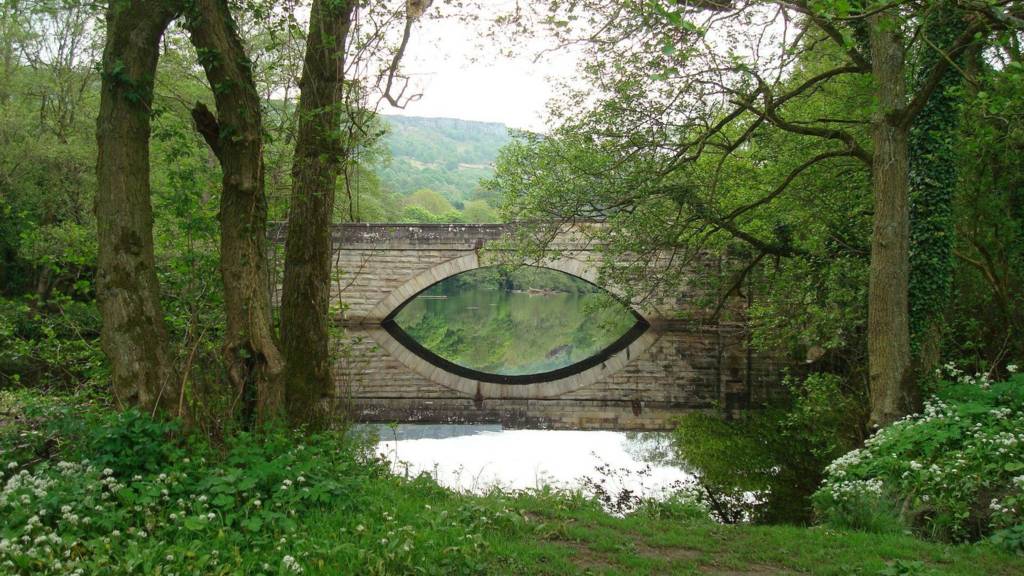 BBC Local Live: Derbyshire
Summary
Updates for Wednesday 29 June 2016
More news, sport, travel and weather from 08:00 on Thursday
Our live coverage across the day

That's it for today's updates. We'll be back at 08:00 tomorrow.

Weather: Heavy showers will fizzle out overnight

Kaye Forster

Weather Presenter

Brighter spells into the evening, but still the risk of a few heavy showers following on behind, which will clear away overnight. Temperatures will slide in rural areas with lows of 8C (46F).

It's a dry start tomorrow but the cloud will thicken up quickly. It will feel a little warmer with highs of 17C (63F).

Spireites swoop for Chelsea youngster

Chesterfield have signed winger Reece Mitchell from Chelsea on a two-year contract.

Latest headlines for Derbyshire and East Staffordshire

Euan Duncan

BBC Local Live

Here are the main stories we've been covering this afternoon:

Tom Webb murder trial is told his fatal stabbing followed a remark made at a group of women
Police called to restrain eight-year-old boy at Ripley Junior School
Lucas Akins agrees new deal with Burton Albion

An accident has closed a lane on the A38 northbound at Clay Mills in Burton.

Walker falls 30ft into river

Euan Duncan

BBC Local Live

A man walking with his wife suffered hypothermia after falling about 30ft down a bank into the River Wye at Chee Dale.

Copyright: Edale Mountain Rescue Team

He was taken by stretcher to an ambulance by the Edale Mountain Rescue Team and colleagues from Buxton.

Were swan and cygnet killed by car?

Euan Duncan

BBC Local Live

Police are investigating the deaths of a swan and cygnet that were hit by a vehicle in Nethermoor Road in Wingerworth.

Witnesses have alleged a van or car drove deliberately at the birds.

Travel: Train disruption after breakdown

Labour 'not ready to govern' under Corbyn

Euan Duncan

BBC Local Live

This is the letter sent to Jeremy Corbyn by East Midlands Labour members. It says the party is not ready for government under his leadership.

Travel: Flooding shuts Sinfin Lane

Even Canterbury wasn't going to escape the rain today. That's likely to be the end of the match.

At least it would have been dry for the consecration service of the Venerable Janet McFarlane at the cathedral earlier today.

Flood alert for Bottle Brook

Euan Duncan

BBC Local Live

A flood alert has been issued by the Environment Agency for Bottle Brook in Derbyshire and its tributaries from Denby to the River Derwent at Little Eaton.

And having seen the rain coming down against the office windows this list might grow before the day is done.

KFC homes plan resubmitted

The original plan for the site with fewer homes was opposed by Derby City Council and Highways England. 

Labour members call on Corbyn to quit

Euan Duncan

BBC Local Live

More than 100 Labour activists and councillors from the East Midlands have signed a letter calling for Corbyn to step down as party leader.

Former Derby City Council leader Paul Bayliss was among 12 signatories from Derbyshire,

Cricket: Derbyshire frustrated by dogged Kent

Euan Duncan

BBC Local Live

Derbyshire might have to wait a little longer for their first County Championship win of the season. Kent were 238-3 at tea, an overall lead of 43 runs, and are on course to secure a draw at Canterbury.

Full commentary continues on BBC Radio Derby on 1116AM and via BBC Sport online.

Eight-year-old needed restraining at school

Euan Duncan

BBC Local Live

The police have confirmed they were called to a school in Derbyshire yesterday to help restrain an eight-year-old boy.

In a statement, Ripley Junior School have confirmed officers were called at 12:00 following an incident involving a small number of children.

It says none of them needed medical attention, and the matter is being dealt with under the usual guidelines.

Pet oxygen masks already in use

Euan Duncan

BBC Local Live

The pet oxygen masks have been donated to Derbyshire Fire and Rescue Service by people in the county through a charity called Smokey Paws.

Copyright: Derbyshire Fire and Rescue Service

There are ten masks in the county, imported from the US, and they've been used a few times already.

Travel: Accident closes lane on A38 southbound

Fire service showcases pet oxygen masks

Euan Duncan

BBC Local Live

The wonders of technology ... now we've got oxygen masks for pets. Derbyshire Fire and Rescue has been putting them to use. 

Copyright: Derbyshire Fire and Rescue Service

Tom Webb: Accused wanted 'aura of menace'

Navtej Johal

East Midlands Today reporter

A jury has been shown the knife allegedly used by a teenager to kill 22-year-old Tom Webb in St Peter's Street in Derby.

Michael Auty QC, prosecuting, said the defendant wanted "to demonstrate his power" and "exude an aura of menace and power to those meekly trailing in his wake".

The court was shown CCTV of the night Tom was killed. The defendant denies murder. The trial continues.