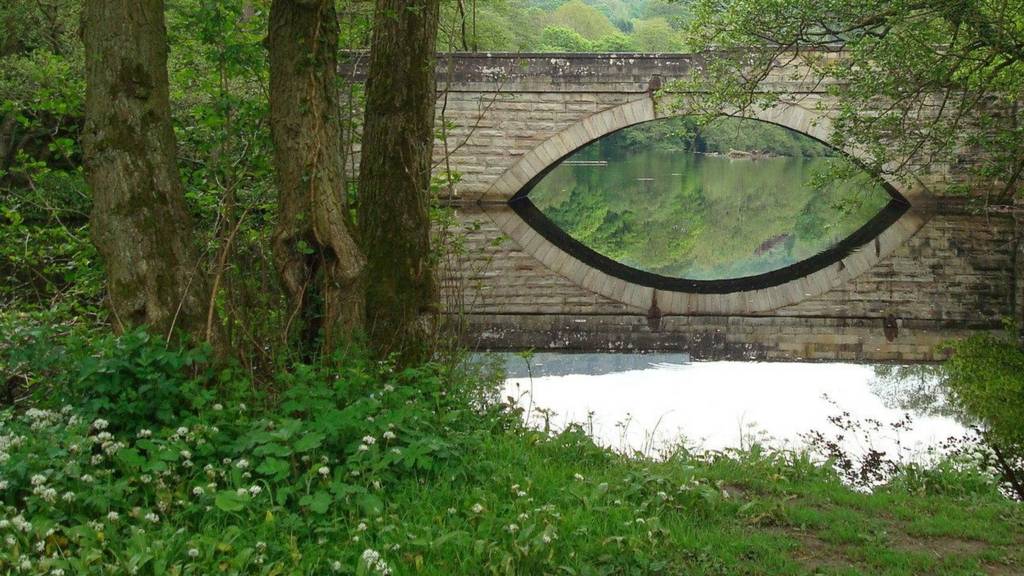 BBC Local Live: Derbyshire
Summary
Updates for Thursday 2 June 2016
More news, sport, travel and weather from 08:00 on Friday
Our live coverage across the day

Today's Local Live updates have now finished. We'll be back at 08:00 tomorrow.

Weather: Mainly dry tonight

Most parts will stay dry overnight, although some patchy rain is likely during the early hours, with lows of 8C (46F).

Tomorrow will be a mainly cloudy day with showery rain spreading west during the afternoon and highs of 15C (59F).

Latest headlines for Derbyshire and East Staffordshire

Euan Duncan

BBC Local Live

Here's a reminder of the main stories this afternoon.

BHS stores in Burton, Chesterfield and Derby set to close as no buyer found for retailer
Broken down car struck by lorry on A38 near Willington
Nigel Pearson gives his first news conference since taking charge of Derby County

Barefeet walker sets blistering pace for charity

Euan Duncan

BBC Local Live

This sounds painful to me, but I'm sure he knows what he's doing. Lee Todd from East Staffordshire is preparing to walk across the UK barefoot for charity.

He set up Shoe Aid, which sends donated second hand shoes to help people around the world.

I'm sure he said on BBC Radio Derby today that dipping your feet in urine can help toughen them up. Whatever happened to surgical spirit?

Ex-superbike world champion James Toseland and his renowned musician wife Katie Melua are due to visit Chesterfield at the weekend.

Travel: Accident on A515 in Newborough

Travel: Vehicle hits bridge on A38 southbound in Derby

Car hit by lorry after breaking down

Not what you want to see happen to your car after a breakdown. At least the driver wasn't in the vehicle.

The crash happened on the A38 northbound between Willington and Findern but the road has reopened now.

BHS stores to be sold off

Euan Duncan

BBC Local Live

More on the collapse of BHS, which is to disappear from the high street with the loss of up to 11,000 jobs, after administrators failed to find a buyer for the company.

The business will be wound down and all of its 163 shops, including stores in Derby, Burton and Chesterfield, will close and be sold off to other retailers.

Travel: Delays between Derby and Birmingham

There are delays of up to an hour on train services between Derby and Birmingham because of an incident in the Tamworth area.

Services are being diverted via either Lichfield or Leicester.

Who gets the Queen's Voluntary Award?

Euan Duncan

BBC Local Live

What would we do without them? On 2 June each year special awards are given out by the Queen to show appreciation for voluntary organisations.

This year's recipients include First Steps Derbyshire based in Derby, the Derby Hospitals Volunteers Service, Chesterfield and District Athletics Club, and a Rotary Club Charity Aquabox.

Travel: Lorry breakdown on A38 in Derby

Travel: Accident closes A38 northbound at Willington

Synthetic ice hockey rink owner wants to see sport grow

The founder of the Midlands only permanent synthetic ice hockey rink says he wants more Derbyshire children to get involved in the sport. 

Robert Vicars, who owns and runs the AJKM Hockey Barn in Ilkeston, says projects like his are the only way to grow the game in this country.

Duffy links up with Blades

Euan Duncan

BBC Local Live

Former Burton loanee winger Mark Duffy won't be joining the Brewers as they take on the Championship next season - he's decided to stay put in League One by joining Sheffield United on loan from Birmingham City.

Old railway route unlikely to reopen

Proposals to reopen the old Ivanhoe railway line between Burton and Leicester are likely to be abandoned.

A report by Leicestershire County Council found the project would cost £175m, and an extra £4m a year in running costs.

Travel: Accident on A38 in Derby

Jobs at risk as no buyer found for BHS

Euan Duncan

BBC Local Live

I'm afraid it's not looking good for BHS staff ... administrators have failed to find a buyer for the troubled retailer and will begin winding the company down, putting 11,000 jobs at risk.

Your views: Fond memories of 1966

Here's some reaction to our Facebook post about last night's BBC1 documentary winding back the clock 50 years to 1966, and featuring Robert Lindsay.

Susan Dunne said: "I was 15. My parents took me and a school friend on a day trip to London. The train from Derby was packed with German supporters with no seats anywhere. My dad worked for British Rail so the ticket inspector let us sit in First Class."

Gordon Kenneth Buckley posted: "I was 12. Sat at the window of my uncle's ice cream van at the Kingsway show. Ran out of ice cream, but stayed to watch match on big screen."