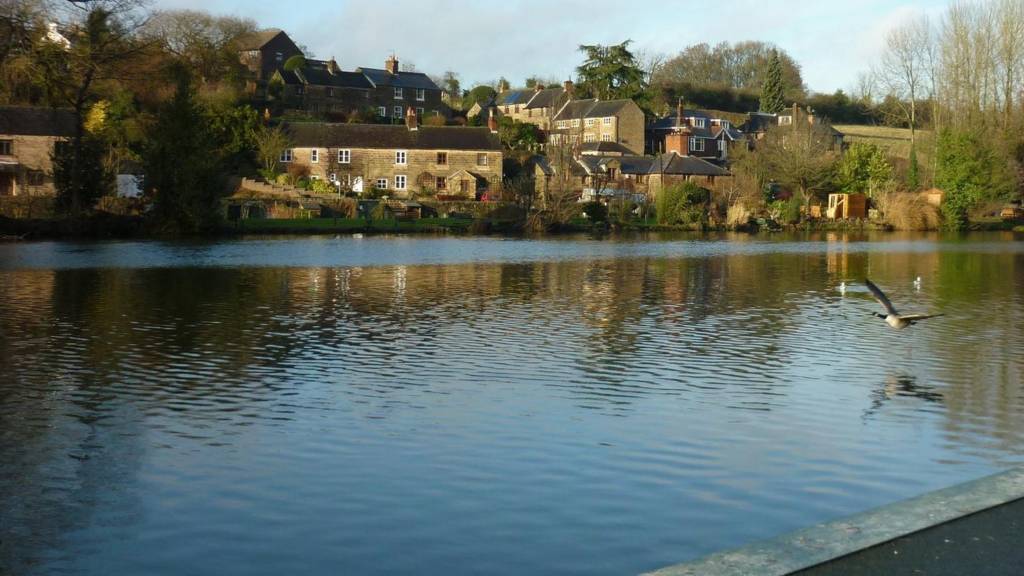 BBC Local Live: Derbyshire
Summary
Updates for Tuesday 8 March 2016
News, sport, travel and weather updates resume at 08:00 Wednesday
Our live coverage across the day

That's all from Local Live. Join us again tomorrow.

Weather: Potential for snow overnight

This evening will stay cloudy with perhaps the odd spot of rain.     

During the early hours, heavier rain will arrive from the west, and the winds will strengthen.     

 As the rain moves eastwards there is the potential for it to convert to snow for a period of time.    

Derbyshire in top 10 cycling areas

"Heatmaps" show Derbyshire is the 9th busiest area in the UK for cycling.

The data comes from "social network for athletes" Strava's End of Year Insights, which includes nearly 11 million runs and over 23 million cycle rides made in the UK in 2015.  

Copyright: Strava.com / MapBox / Open Street Map

In addition to the commutes around Derby in the south of the county, this image shows there is a clear network of leisure rides up into the Peak District, to Bakewell and beyond.

Cars 'tooting horns' in support of Rams roof slogan

Dave Greenall - the man who's written "We hate Forest" on the roof of a partly-constructed house in Chellaston - said fellow fans have been beeping their car horns in support every few minutes as they drive past.

"The reaction at the moment has been phenomenal," he said.

Man with Chesterfield links sought over armed robbery

Nicotine gum stolen from lorry

Bit of a sticky situation here... 

A large amount of nictotine gum has been stolen from a lorry in South Normanton.

Police said it happened on 23 February while the driver was parked up and asleep in High View Road.

The back doors were forced open and about seven pallets of boxes were taken.

Bury sign Chesterfield's Gardner

Bury have signed midfielder Danny Gardner on loan from fellow League One side Chesterfield until the end of the season.

Taxi driver witness sought over alleged rape

A Chesterfield taxi driver may hold vital clues to an alleged rape in the town last month.

Police say the attack happened in the churchyard of the crooked spire church in the early hours of Sunday 21 February.

The victim, in her 30s, who was described as "very dishevelled, wet from rain and upset", got in a taxi at about 04:00 near The Association bar and she was taken to her home, near Tapton Park.

A 33-year-old man has been arrested on suspicion of rape and is currently on police bail pending further investigations.

Npower: Burton jobs to go by 31 August

Npower says its Burton site will be closed before the end of the year but all staff will have stopped working there by the end of August.

The energy firm said 150 people will lose their jobs - the equivalent of 200 full-time positions when the Wetmore Road contact centre closes.

It's part of 2,400 job cuts in the UK by 2018.

Shirebrook deaths: Inquests open

A shocked son discovered the body of his dead mum at her home in Shirebrook before the woman's dead mother was also found at the property, Chesterfield coroners' court heard today.

Copyright: Family handout

Care home trial: Worker saw feet under wardrobe

Mike O'Sullivan

Reporter, East Midlands Today

Care home assistant, Julie Winters, has told Derby Crown Court today she could see 80-year-old Thomasina Bennett's feet under the wardrobe when she went into her room at the Milford House care home in April 2012. 

She said she ran to find help and a colleague later said Mrs Bennett was dead. 

Gerald Hudson trading as Milford House Partnership denies two health and safety at work charges at Derby Crown Court. 

The case continues.

More swimming teachers needed in city

The news that Derby's Moorways swimming pool is closing has seen demand for lessons increase at the city's other pools.

Lonsdale Swimming and Sport Trust, which runs pools in Mickleover (pictured) and Littleover, says more swimming teachers are needed.

It's now recruiting more teachers to try and meet demand.   

Derelict theatre fire treated as arson

Sonia Kataria

BBC News Online

The Theatres Trust said it had "real concerns" about Derby Hippodrome's future after the fire on Sunday, which is now being treated as arson.

The 100-year-old derelict building is on an at-risk register.

"For those theatres that have been neglected by their owners and are at greater risk, it becomes doubly important to have foolproof safety and security measures in place," it said.

Npower: Staff told of Burton closure in February

A Unison rep said the 150 staff in Burton who are set to lose their jobs when Npower closes the Wetmore Road contact centre were told last month. 

The union said it's working with the company to sort out the details.  

The energy firm confirmed this morning it's cutting 2,400 jobs across the UK as part of a "radical restructuring".  

Roman finds at city's biggest ever dig

Archaeologists have unearthed artefacts from a Roman army fort and settlement in Derby's biggest-ever historical dig.

Copyright: Derby Telegraph

Forest roof taunt 'bit of banter'

Dave Greenall, the Rams fan who wrote "We hate Forest" in bricks on a roof in Chellaston, said the reaction to the stunt has been "phenomenal".

"It was bit of a laugh at first," he said.  

"It's not often that you get a roof in such a prominent position on a major A-road with Nottingham just up the road, I thought - let's have a bit of banter."

He says he hopes Forest fans will take it in good humour.

The two sides will clash on Saturday 19 March.

'We hate Forest' written on roof

You can't make your feelings towards your rivals much clearer than this...

Derby County supporter and roofer Dave Greenall has created this eye-catching design on the top of a building in Chellaston. 

It's been seen by thousands of drivers using the nearby A50. 

He says it's only temporary.

Travel: Sandiacre road reopens

Station Road in Sandiacre has reopened after an earlier accident but there are temporary traffic lights in place at the Westminster Avenue junction because of an unsafe building.

Brewers face Bradford tonight

Burton Albion manager Nigel Clough says the Brewers' only objective from their trip to Bradford City tonight is to increase the gap over third placed Gillingham as much as possible.