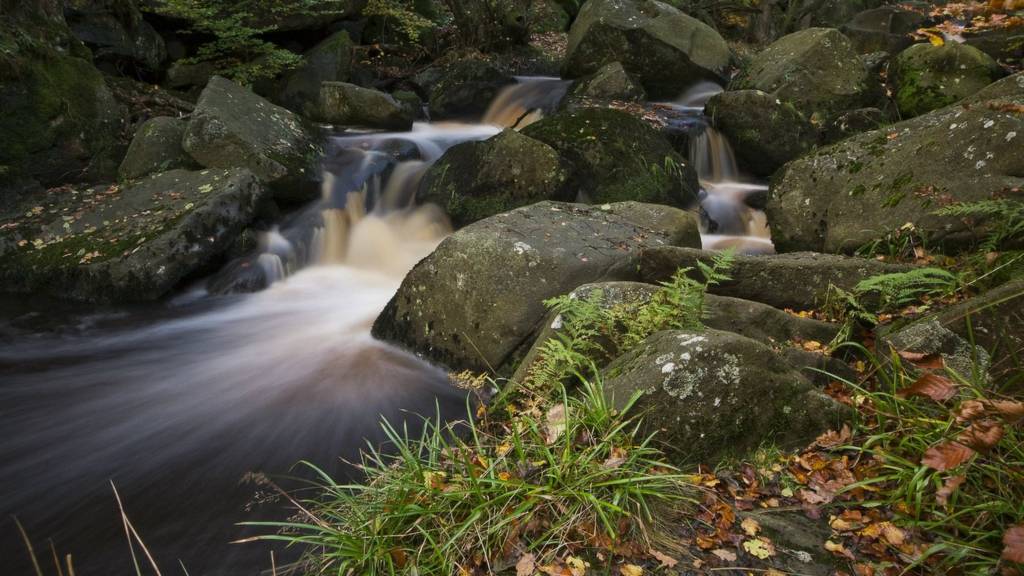 BBC Local Live: Derbyshire
Our live coverage across the day

That's all our Local Live updates for today. We will be back at 08:00 tomorrow. 

Weather: Showers overnight and breezy

Tonight will be cloudy and windy with outbreaks of showery rain, and lows of 6C (43F).

Gales are forecast for the morning, which will be cloudy with occasional rain and highs of 12C (54F).

United boss fears for job over Rams trip

Manchester United boss Louis van Gaal admits an FA Cup defeat by Derby tomorrow could get him the sack.

The Dutchman is coming under increased pressure as United are ten points off Premier League leaders Leicester, five points behind Tottenham in fourth place and out of this season's Champions League.

He claimed the media has already "sacked" him three times this season but said he "cannot lose" to the Rams in the cup tie.  

Invisible Friends became new hobby

Navtej Johal

East Midlands Today reporter

Charlie Harris, from Derby, is part of the vocal group Invisible Friends, set up by Abbie Tabberer from Chaddesden.

Both the 24-year-olds have Ehlers-Danlos Syndrome which has led to them joining the band for people with invisible or hidden conditions.

Ms Harris said: "When I got diagnosed I had to stop doing a lot of things that I enjoyed. I used to enjoy running, I've got no chance of that now, and lots of other things.

"It's given me a hobby, it gets me out of the house."

Latest headlines for Derbyshire and East Staffordshire

Euan Duncan

BBC Local Live

These are the main stories we're covering today.

Jury in terror trial of Burton woman sent home for second night
Trial of father and two sons over Langley Mill fire which killed three adjourned after second day of defence case
Louis van Gaal fears the sack if his Manchester United lose at Derby County tomorrow night

Reasons why Rams outshine Red Devils

Euan Duncan

BBC Local Live

We're a little over 24 hours away from what should be a classic FA Cup encounter between Derby County and Manchester United at the Ipro Stadium.

The only problem is neither side is in the best of form ahead of the fourth round tie, but United will start as favourites as the Premier League team.

BBC Radio Derby is doing its best to give the Rams a boost and this skilfully put together no expense spared video explains why the home side has the edge over their illustrious visitors.

Langley Mill fire trial adjourned

The trial of three men accused of killing a six-month-old baby and two teenagers in a fire in a flat at Langley Mill has been adjourned for the day.

Defence lawyers have been setting out their case at Nottingham Crown Court. Peter Eyre and his two sons deny murder.

The father said that he never intended to hurt anyone and thought his sons only planned to "smash up" a car.

Proceedings are expected to resume tomorrow.

Teenage ski competitor trying to stay cool

So 16-year-old Isobel Brown from Ashbourne will be competing in the Ski Cross event in the 2016 Winter Youth Olympics at Lillehammer next month.

She's been racing since the age of nine, but says she's trying not to put too much pressure on herself.

She said: "It's a pretty big thing and I'm just going to have fun. Ski Cross is a very friendly sport. It's pretty competitive when you go into the heats, but at the top of the hill everyone's pretty calm, everyone's talking. 

"It's going to be nice going to a multi-sport event because I only ever do my sport."

Terror trial jury sent home again

Euan Duncan

BBC Local Live

The jury has been sent home for a second successive night at Birmingham Crown Court in the trial of a Staffordshire woman accused of going with her toddler to Syria to join the so-called Islamic State.

Tareena Shakil, 26, from Burton, has admitted travelling there but denies becoming a member of the group.

Derbyshire teenager to represent Great Britian

A teenager from Ashbourne has been chosen to represent Great Britain at this year's Winter Youth Olympics in Lillehammer.

Isobel Brown, 16, will be taking part in the Ski Cross event and is one of 16 athletes going to Norway next month.

Brewers mascot makes up for 'missing' Christmas

Latest headlines for Derbyshire and East Staffordshire

Euan Duncan

BBC Local Live

Here's a reminder of the main stories we're covering this afternoon:

Your photos: Moon over Long Eaton

Euan Duncan

BBC Local Live

Thanks to BBC Weather Bilbo for this photo taken in Long Eaton last night.

Former Derby County striker Robert Earnshaw has announced his retirement from football.  

BGT shot for Invisible Friends

Euan Duncan

BBC Local Live

A Derby band says it's still waiting to hear if it'll feature on the next series of Britain's Got Talent.

All members of Invisible Friends suffer from hidden conditions including depression and anxiety.

Founder Abbie Tabberer, from Chaddesden, has a connective tissue disorder but says singing has helped all the members and she's proud of them whatever the outcome.

Teenager flew via Berlin for cheaper trip to Essex

Ever been shocked by the price of a train ticket?

A consumer blogger got a train to Derby and flew from East Midlands Airport to go from Sheffield to Essex via Berlin because it was cheaper than going directly by train.

Copyright: Moneysavingexpert.com

The entire journey took him 12 hours instead of three-and-a-half and he only really saved £8 but he said he had time to see the centre of Berlin.  

New Mills FC boss Garry Brown expressed relief his side's 26-game unbeaten run had come to an end.

He said: "I think we can still surprise a few people this season. New Mills is no longer a place to get easy points."

Speedway: Buxton finalise riding roster

Euan Duncan

BBC Local Live

Blessed confident about fundraising push

Euan Duncan

BBC Local Live

Brian Blessed says he's confident a fundraising walk through the Peak District National Park will help maintain its traffic-free trails.

Walk in the Park will take place on 20 August along the Monsal trail.

Copyright: Peak District National Park Authority

It aims to encourage people to enjoy the great outdoors and raise £2m to help maintain the trails at a time of reduced government funding.