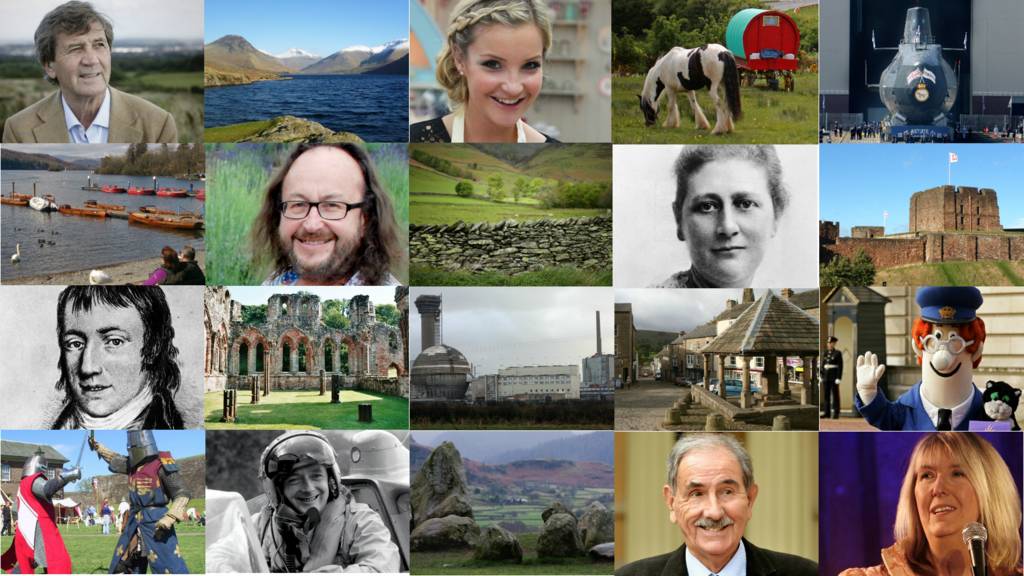 Our live coverage across the day

Driver who died after High Harrington crash is named

Police have released the name of the driver who died yesterday when his Ford Fiesta hit a tree at High Harrington, near Workington, at the weekend.

He was Conor Brannon, 23, from Maryport.

A woman passenger is still critically ill in hospital in Newcastle, while two other men who were in the rear seats are in hospitals in Cumbria, both with serious injuries.

Cumbria police show others the way on saving modern slaves

Cumbria's police have been showing other forces best practice in educating officers on how to spot people trafficking and slavery, according to the county's police commissioner Peter McCall.

In the past year the county's police have had more than 200 reports, although Mr McCall said they would not all turn out to be borne out by investigations.

The report, which is highly critical of many constabularies, praises Cumbria's force for the way officers have been trained to spot the signs that workers may be under duress, and to take action.

Mr McCall said Cumbrian officers were already being asked to pass on what they were doing.

Quote Message: Isn't it great that for folk in Cumbria to know that their force is leading the way in a developing area of crime?" from Peter McCall

Cumbria's weather: Rain rolls in again

The rain may become heavier and more persistent during the evening and first part of the night.

However, this should clear allowing it to turn drier with clear spells by dawn.

You can find the latest BBC weather forecast for where you are, here.

Timber comes out with a snigger at Windermere

It's called "snigging", the centuries-old practice of using horses to drag timber out of woodland.

South Lakeland council's brought in Simon Lenihan from Celtic Horse Logging from Grange to help clear out trunks and branches felled in the process of thinning out woodland on School Knott at Windermere.

Employing horses is seen as better than using machinery because it doesn't pack the ground down or do other damage.

And before you ask, the horse is called Roscoe.

It's been wet, say James, who's keeping count

If you think it has been a wet few months, then James Robinson, who farms an organic dairy herd near Kendal, can prove it.

Cumbria treated to first view of BBC hit drama The A Word

A Cumbrian audience is set to get a first glimpse of the new series of the hit BBC drama The A Word.

Magic of lake and lights helps hospice raise funds

The Eden Valley Hospice held another Lake of Light Show at Talkin Tarn at the weekend, attracting more than 2,000 people.

One of them was Owen Humphreys, a news photographer who really captured the magic.

Copyright: @owenhumphreys1/PA

Copyright: @owenhumphreys1/PA

Staff at the hospice say they're still considering whether to hold a similar event next year.

Barrow MP sees 'contrasting government views on ISIS'

Barrow Labour MP John Woodcock claims not all ministers in the Foreign Office share the same views on fighters returning from the so-called Islamic state as the Penrith and the Border MP Rory Stewart, who's also minister for international development.

Earlier this week Mr Stewart said most ISIS fighters were so radicalised that they would have to be be killed on the battlefield.

But after an exchange in the House of Commons today Mr Woodcock tweeted that another foreign office minister, Alistair Burt, had suggested returning British Jihadis "could play a role exposing true nature of Daesh regime that seduced them in attempt to stop others being radicalised".

Mr Woodock suggested this would be a brave move by Mr Burt.

Train union sets new dates for strike in guards row

The railway union, the RMT, says its members will hold another two day strike on Northern train services across the north of England.

The action, which will affect trains on a number of lines in Cumbria, is in a dispute over the role of guards, will be on the 8 and 9 November..

Off-duty animal officers save Brampton drain bird

A holiday in the country became work for three Yorkshire RSPCA officers after they found a bird trapped in a drainpipe.

The trio discovered the trapped wren at their holiday cottage near Brampton, Cumbria.

They were alerted by the "scuffling" sound of the wren as they headed out on a walk.

The RSPCA said the officers were "huge animal lovers" who "could never turn their backs on an animal in need".

"[The bird] was obviously very frightened and distressed as he kept trying to jump back up the pipe but Lucy managed to get hold of him so we could manoeuvre him and get him out," she said.

"He was a bit dazed and battered but, thankfully, didn't appear to have any serious injuries.

One Cumbrian farmer's war effort: 500 ferrets a month

James Rebanks, the Cumbrian hill farmer with just under 100,000 followers for his Herdwick Shepherd Twitterfeed, has just found out what his ancestor's contribution to World War One involved.

The ferrest were used to kill rats in the trenches.

Cumbria's weather: Brighter but a risk of showers

There could be some brighter weather and even some sunshine this afternoon, but there'll also be some heavy showers, and the rain will return tonight.

Temperatures could reach 16C (61F).

You can find the latest BBC weather forecast for where you are, here.

Carlisle's Nick Miller takes aim at Gold Coast games

Nick Miller from Carlisle has been named in the Team England squad for the Gold Coast 2018 Commonwealth Games.

Nick, 24, was a silver medallist at the 2014 Games, and took gold at the 2015 European Under 23 championships.

Driver Darren plans a holiday and home after lottery win

Darren Taylor from Whitehaven and his wife Vicky are celebrating a £300,000 win in a National Lottery online game.

The couple, who have four children, are planning to take a holiday in Florida and then buy a home.

Darren, who drives a refuse truck for Copeland council, says he plans to buy his colleagues breakfast as well.

Copyright: National Lottery

Quote Message: It is wonderful that this win will not only benefit Vicky and I, but all of the family too." from Darren Taylor

Carlisle city aims to list the unlisted but important

Buildings, structures and landscapes that matter to people living in Carlisle could be given greater protection.

The city council wants to draw up a Local List, which would identify important heritage assets that are not protected by in other ways, as buildings such as the famous castle are, but which "make a significant contribution to the historic environment and sense of place".

The list would be taken into consideration when planning applications are submitted.

Abuse inquiry to seek evidence in Cumbria

The independent inquiry set up in the wake of scandals such as that involving Jimmy Savile is sending staff to Cumbria in the hope that people who were abused as children in an institutional setting will come forward.

Announced by the then Home Secretary Theresa May in 2014 and led by Professor Alexis Jay, it's examining the extent to which organisations have failed to protect children in England and Wales.

Evidence from the county will be gathered by The Truth Project, where victims can talk in confidence and in a supportive environment to a counsellor about their experience, get support and suggest how abuse can be prevented.