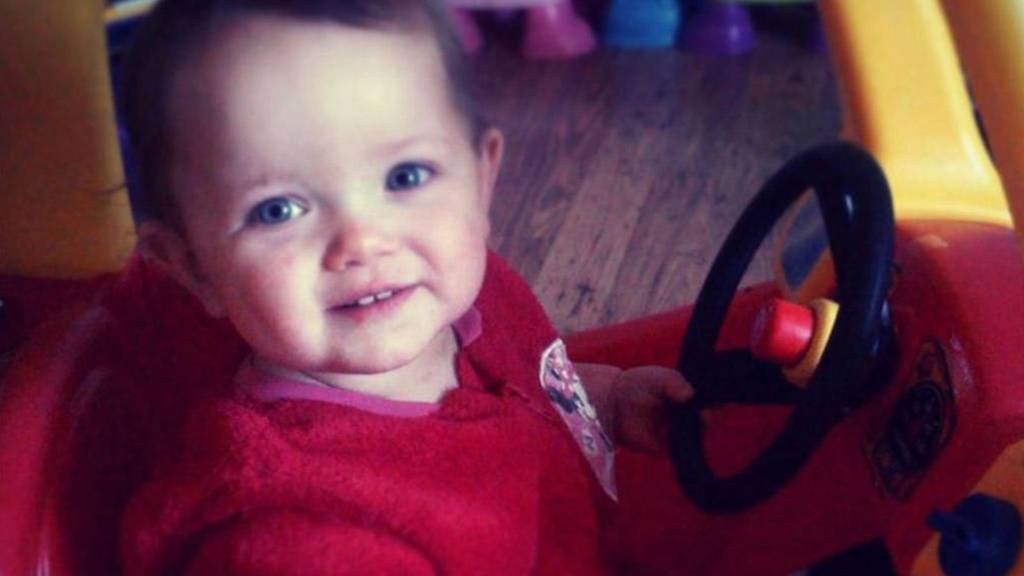 Summary
Updates on Friday 3 March 2017
Our live coverage throughout the day

Belinda Artingstoll

BBC Cumbria Live

We've now finished this service of news, sport, weather, and other things that take our fancy around this county for today. We'll be back from 08:00 on Monday.

As always, if you have a photograph you'd like to share, or you have news you think we should know, you can  email us ,  tweet us , or get in touch  through our Facebook page . 

Have a relaxing weekend.

Magic moments from FA People's Cup

#PeoplesCup

Weather: Rain tonight, cloudy but mainly dry tomorrow

Rain will be fairly steady through the night, but will start to ease by dawn. Minimum temperature 4C (39F).

A cloudy, grey start to the weekend. While most places will stay dry, it will be a damp-feeling day with perhaps a few spells of rain at times. Maximum temperature 9C (48F).

See the details for your area here.

Cumbrian band cancels gigs after gear is stolen in Paris

A Cumbrian band has taken to Facebook to tell fans it's had to cancel upcoming gigs in Europe after their van was broken into, and all their equipment stolen, in Paris.

The Lucid Dream's four members are all from Carlisle, and they've featured on Radio One, Radio Two, Six Music, and BBC Introducing in Cumbria.

A show in Amsterdam tonight, and one in Brussels tomorrow have been called off, and the band say they're devastated.

Rural GP urges more doctors to think about working in Cumbria

One of Cumbria's rural GPs says the job is about "the lifestyle, not the money".

Latest figures show a shortage of 30 GPs across the county.

But Dr Andrew Wilson, who runs the Duddon Valley Medical Practice, says: "You need to get people to see that general practice is fun, enjoyable and sustainable in the countryside. It's not all about the money."

Copyright: Science Photo Library

Driver admits killing pedestrian in Penrith

A motorist has admitted causing the death of an 82-year-old man by careless driving in Penrith.

At Carlisle Crown Court, Peter WIlkinson pleaded guilty to driving along King Street without due care and attention, causing the death of Lawrence Cherry in 2015.

The 23 year old, who lives in Clifton, will be sentenced at the end of next month.

Tom Jones to perform in Cumbria this summer

Sir Tom Jones is to perform in Cumbria this summer.

The singer has agreed to appear at Cartmel Racecourse during a race day on 30 June.

Tickets go on sale on Monday.

Your pictures: Waxwings here for the winter

Thank you to Helen Tuck for this great photo of a couple of waxwings taken near Rockcliffe in north Cumbria today.

They winter in the UK every year, along with 11,000 of their waxwing friends. Not all of them in Cumbria obviously!

As always, if you have a photograph you'd like to share, you can  email us ,  tweet us  or get in touch  through our Facebook page .

Cumbrian MPs react to latest report on Poppi Worthington death

The MP for Barrow and Furness, John Woodcock, says lessons must be learnt after a report criticised the way Cumbria Police investigated the death of a toddler in his constituency.

The Independent Police Complaints Commission found that officers did not adequately investigate whether Poppi Worthington had been abused . She died in 2012.

Mr Woodcock said: "There needs to be real ongoing scrutiny of Cumbria Police so that the safeguards they say they have put in really do stand up."

Lib Dem leader and MP for Westmorland and Lonsdale, Tim Farron, said: "This report sets out an unacceptable catalogue of failure by Cumbria Police and is rightly damning."

Cumbrian doctor takes part in special forces reality TV show

John Bowness

BBC Radio Cumbria reporter

A GP from Cumbria says his fear of the sea made filming for a TV programme about special forces recruitment training "even harder".

Stuart Allan, from Allithwaite near Grange-over-Sands, joined a group of volunteers to be filmed for Special Forces - Ultimate Hell Week on BBC Two.

One of the challenges was based on a beach and in the surf. He said: "One of my fears is the ocean, so the day the truck drove towards the ocean, which is famous for its big fish and sharks, I was very concerned."

Cumbria's chief constable accepts Poppi report findings

Cumbria's Chief Constable says he "unreservedly accepts" the findings of a highly critical report into the way officers handled the death of a Barrow toddler .

Poppi Worthington died in 2012 and although a judge ruled she'd been sexually abused by her father Paul Worthington - a claim he denies - no-one has even been charged with her death.

Jerry Graham said signs that she may have been abused were missed: "It's very hard to explain why, for seven months, the investigation stood still. My own conclusion is that is was poor judgement by a very experienced senior investigating officer."

Weather: Wet this afternoon, more rain overnight

Turning wet for all areas through the afternoon with some heavy bursts over the Lake District and other areas of high ground, and it will feel chilly in the rain. Maximum temperature 9C (48F).

Rain will be fairly steady through the night, but will start to ease by dawn. Under all that cloud and rain it will remain frost free. Minimum temperature: 4C (39F).

See the details for your area here.

Recycling bins to change in attempt to cut waste in Barrow

North West Evening Mail

Newspaper

New recycling bins are to be rolled out in Barrow as part of the council's £2m bid to improve services.

Copyright: North West Evening Mail

Man falls 130ft (40m) on Blencathra

A man in his 60s has been seriously injured after falling 130ft (40m) while walking on Scales Fell on Blencathra.

Keswick Mountain Rescue Team was already on the scene on Thursday afternoon where the man was found to have sustained serious head and chest injuries.

After being assessed, the patient was carried about three miles down to the helicopter.

He was said to be in a critical condition on arrival at the RVI in Newcastle.

Yob drivers churn up grass at Carlisle's Rickerby Park

Man who started taking cannabis at 12 sentenced

A man from Carlisle who started taking cannabis at the age of 12 has been handed a suspended prison sentence.

Daniel Zilka's home in Lightfoot Drive was raided by the police in July, who found drugs with a street value of £4,000, Carlisle Crown Court heard.

The 36-year-old, who had initially denied a charge of possessing the class B substance with intent to supply it, changed his plea to guilty during the trial.

He was given a 12-month jail sentence, suspended for two years, and ordered to complete 120 hours of unpaid work.