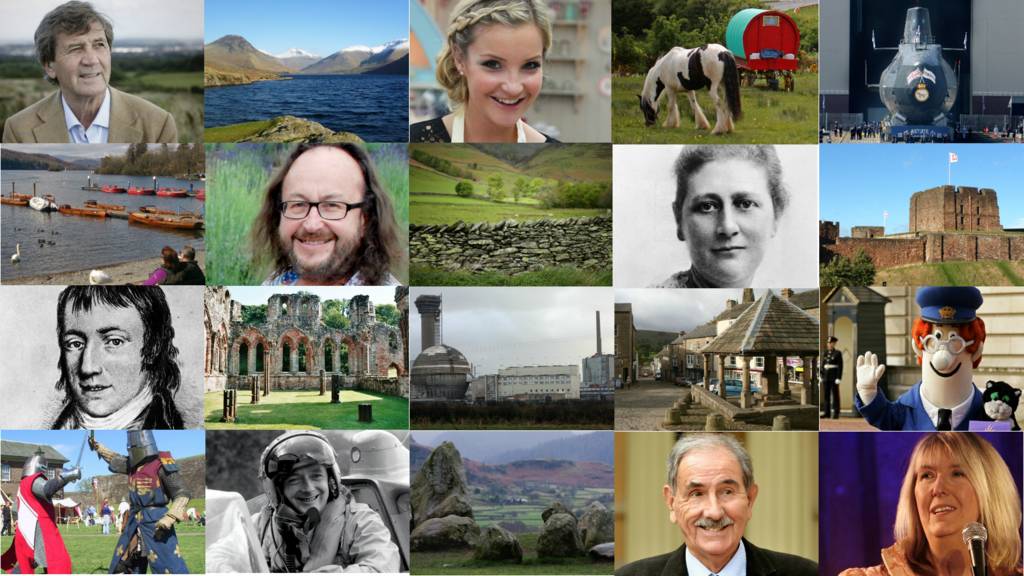 Summary
Updates on Tuesday 29 November 2016
Our live coverage across the day

Our service of news, travel reports, a regular weather forecast and a few other things that catch our eye is done for the today.

We'll be back from 08:00 tomorrow.

In the meantime, if you've got a story we should know about or a picture to share, you can email us, tweet us or get in touch through our Facebook page.    

Have a very good evening.

Cumbria's weather: More cloudy and less cold

The cloud will continue to become more widespread overnight, with perhaps the odd spot of light rain.  

Because of the cloud it will be less cold than last night. 

The lowest temperatures will be 1C (34F).

More patients seen for sight care as work is shared out

A new system in South Cumbria where people with sight problems are seen by local opticians rather than going to hospital clinics has seen a sharp jump in the number of patients being treated.

More than 900 people were referred to local optometrists for minor care or follow-up appointments, many of whom would previously have had to wait for a hospital clinic.

The Morecambe Bay hospitals trust pays the bill, and patients are referred on to the hospital specialists if they turn out to have a more serious problem.

Cumbrian roads earmarked for share of 'danger money'

Two roads in Cumbria have been included in a list of the county's 50 most dangerous in England, which puts them in line for a share of £175m over four years to improve them.

The roads are the A592 (pictured) which runs from Newby Bridge to near Penrith through the Lake District, and the A684, from Kendal through Sedbergh and into Yorkshire.

The roads have been identified by experts who assessed not only the accident risk, but also the exposure to bad weather and engineering features such as width.

A Department for Transport spokesman said it would be up to highways authorities such as Cumbria County Council to design improvements and bid for a share of the money.

New 'emergency floor' to open at Carlisle hospital

A new "emergency floor" is being opened at the Cumberland Infirmary this week to try to reduce pressure on the accident and emergency department.

A consultant surgeon will assess GP referrals by telephone to see if a hospital admission can be avoided; if a patient does need to go to hospital, they'll avoid the A&E department altogether, going straight to a surgical unit.

An emergency medical department will also enable some patients to bypass A&E.

Coroner to announce date for Poppi inquest 'after next month'

Garden centre ordered to demolish new building

A garden centre's been ordered to knock down part of a £1m redevelopment that was built without planning permission.

Councillors voted unanimously for enforcement action at Charnley's Home and Garden because the development used up some of the car park, meaning customers parked on the busy road outside instead.

In a statement after council officials recommended demolition, but before today's decision, the owners of Charnley's insisted they'd been in contact with the planners but weren't informed there was a problem: "As you can imagine this has been a huge shock and we are devastated."

The firm has a right to appeal.

'Only a trace' of tallow in new fiver, says Bank

The Bank of England's been responding to complaints about the use of tallow, an animal fat derivative, in the new "plastic" fivers made at Innovia in Wigton.

A spokeswoman said: "We can confirm that the polymer pellet from which the base substrate is made contains a trace of a substance known as tallow. 

"Tallow is derived from animal fats (suet) and is a substance that is also widely used in the manufacture of candles and soap."

Doug Maw, from Keswick, has started a petition against the use of tallow, saying it is unacceptable to a growing proportion of the population who are vegan, or eat a plant-based diet.

Driver charged after A66 fatal crash

Your photographs: The sun comes up like thunder

This month just keeps on giving when it comes to sunrises and sunsets. 

Raymond Dobie photographed this dawn.

If you've got a story we should know about or a picture to share, you can email us, tweet us or get in touch through our Facebook page.    

Cumbrian peer who was a child refugee says Cumbria should 'get a move on'

Lord Alf Dubs, who as a child fled Europe to escape the Nazis, says Cumbria should press ahead with housing Syrian refugees.

Cumbria County Council said more than a year ago the county could accommodate up to 30 refugee familes, but that offer was suspended after Storm Desmond meant thousands of local families needed accommodation.

Lord Dubs said that need was now fading: 

Quote Message: We don't want local people pushed out of the way after they've suffered in the flooding for the sake of others, but I think we can manage both.

Quote Message: We're talking about a small number and I'd like to feel Cumbria will get a move on."

Farron: Government has 'betrayed' flooded Cumbrians

The Westmorland and Lonsdale MP Tim Farron has accused the government of "betraying" the people of Cumbria by failing to make good on a promise of money to help with flood recovery.

The Lib Dem leader asked the Chancellor Philip Hammond why there hadn't been more money announced in the Autumn Statement.

Mr Hammond said he had announced money for flood resilience, but had not mentioned Cumbria.

He added he would look into the issues and write to Mr Farron.

Deli owner 'tried to clear debts by selling drugs'

A delicatessen owner in Kendal who got into debt tried to get out of trouble by selling cocaine, Carlisle Crown Court was told.

Police who called at Zdzislaw Lewalski's temporary home found bags of the drug with a street value of up to £4,500, and £1,900 in cash.

Lewalski, 33, from Kirkbarrow in Kendal, admitted possessing cocaine with intent to supply, and was jailed for four years.

Cumbria's weather: Cloudier and slightly milder

It is going to remain dry, but it will turn somewhat cloudier, and a touch milder, through the day. 

Temperatures should rise to about 6C (43F). 

Barrow's MP says Poppi inquest 'must be as soon as possible'

Reaction is coming in to the decision by the Crown Prosecution Service to confirm its decision not to prosecute anyone over the death of 13-month-old Poppi Worthington.

Barrow's Labour MP John Woodcock says the decision is "no less demoralising for being expected". 

Mr Woodcock called for the second inquest into her death in 2012 to begin as soon as possible.

He also says Cumbria Police must be held to their promise of change so this "dismal failing" can never be repeated.

Keswick man launches petition over tallow in plastic £5 note

A Keswick man's campaigning over the use of a derivative of animal fat in the new plastic £5 notes.

Copyright: Bank of England

Doug Maw started a petition which has so far gained 5,000 signatures.

"I understand old notes contain stuff as well - we can't do anything about what is in circulation - but the fact they are producing new ones is what really riles me," he said. 

The plastic fabric for the notes is made by the Cumbrian company, Innovia.

Quote Message: There is no excuse for it. There has got to be other ways of making money without using animal products." from Doug Maw

Interesting aside: The Indian rebellion against British rule in 1857, known in this country as the Mutiny, began partly because Muslim and Hindu soldiers objected to the use of gunpowder cartridges greased with tallow, which had to be bitten before use.

Cumbrian boxer Josh admits: I nearly gave up just before title bout

Cumbrian Josh Baillie has admitted he'd questioned whether to continue boxing earlier in the year, just months before securing his first British title. 

Baillie, who's from West Cumbria but now fights out of Tamworth, won the British Challenge Super Featherweight belt with a five-round retirement win over Manny Zaber at Walsall Town Hall last week.

He admits it came after a difficult year: "I seriously questioned what I was doing, I'm 31, I've got a daughter, I miss so much time due to training and I still have to work as well.  I really did question what i was doing."

Cash bid to extend canal cycle route

A group hoping to regenerate the Lancaster-Kendal canal has asked South Lakeland council for £140,000 to extend a cycle path along its former route.

The canal, built 200 years ago, closed in the middle of the last century, and the stretch into Kendal was filled in.

The part within the town is a path and cycle route and now the Lancaster Canal Regeneration Partnership wants to extend the route out to the village of Natland.