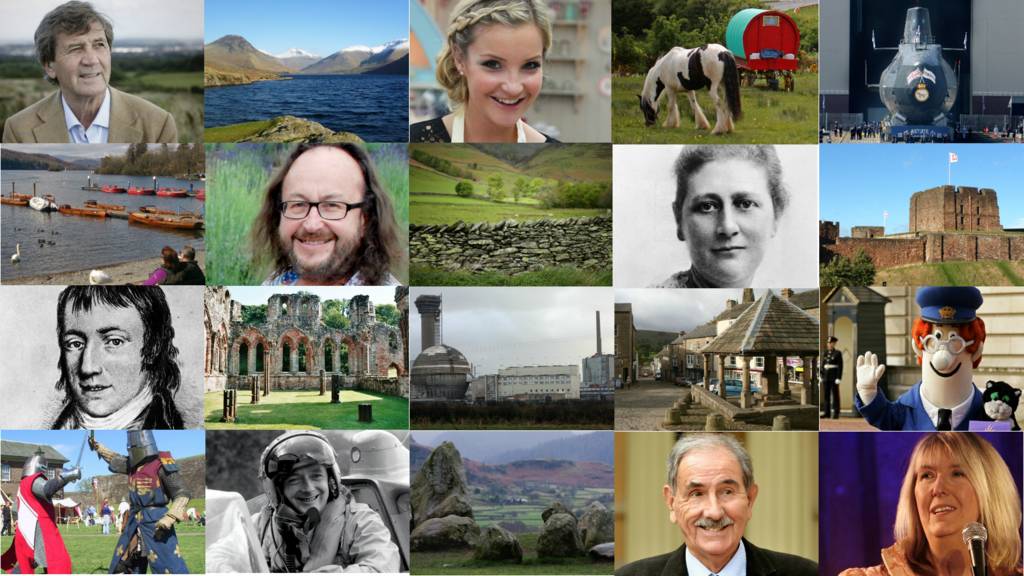 Summary
Updates on Tuesday 22 November 2016
Our live coverage across the day

With most of the lights on, we've now finished this service of news, travel updates, and a regular weather forecast for the day.

It'll all start again at 08:00 tomorrow.

In the meantime, if you've got a story we should know about or a picture to share, you can email us, tweet us or get in touch through our Facebook page.      

Have a very good evening.

Kendal College 'in national top four'

A national education journal's listed Kendal College as second in England out of 200 institutions.

FE Week based its ratings on a number of factors, including the college's success at getting unemployed learners into work.

Kendal came joint second after Exeter College, along with colleges in Selby and Eastleigh.

College principal Graham Wilkinson said it was "a fantastic achievement".

Weather for fellwalkers: Clear with good visibility

If you're  planning a day on the hills tomorrow:

Temperatures at 3,000 feet: Minus 2C. 
Winds: Moderate or fresh northeasterly. 
Cloud: No significant cloud. 
Visibility: Good. 
Freezing level: 2,500 feet (750m).

The Lake District National Park Authority will be starting its felltop reports, covering matters such as snow conditions and avalanche risks, again at the start of December.

Council begins 'blitz' on roadside drains

County council workers have begun a "blitz" to clear 12,000 road drains to help heavy winter rain pour away.

The authority's published a list of the areas covered, with dates, and has asked people not to park over the drains on the days involved.

Copyright: Cumbria County Council

One opposition Conservative county councillor, Bill Wearing, said this is too late, and that he'd had to do a lot of campaigning to get drains cleared in his area of Grange over Sands.

But the council says it waited until after the autumn leaves had fallen to start the programme.

Unbeaten Bluebirds hope to extend record run

Barrow can extend their record unbeaten 15-game run at National League level when they host bottom of the table Guiseley. 

Midfielder Paul Turnbull and goalkeeper Andy Coughlin both come in to contention for a place on the bench after recovering from injury.

There's commentary from 19:45 on BBC Radio Cumbria, or you can listen again here.

Power engineers reconnect more homes after storm

Electricity North West says only about 400 homes across the region are now without electricity after the storms last night, including 58 in Kirkby Stephen.

Copyright: Electricity North West

Mark Mercer, the operations, manager, said Cumbria had been the worst-affected part of the region, and while most properties had now been reconnected there could still be some damage to equipment.  

'Vigilante' jailed for attacking teenager

A man who beat a teenager with an 18in baton in what was described as a "vigilante-type attack" has been jailed for 30 months.

Corey Watson, 24, from Marks Avenue in the Raffles area of Carlisle, attacked his 17-year-old victim in the street after his sister's house was damaged in a burglary.

He admitted wounding and possessing an offensive weapon, and Judge Peter Hughes QC said it was "a vengeful attack in a public place".

The teenager, who had to be treated for cuts, later admitted criminal damage.

Cumbria's weather: Turning slowly drier, with a frost possible

It'll slowly turn drier overnight, although still rather cloudy with some outbreaks of rain continuing. 

The skies will then clear, with frost possible in northern parts and temperatures falling as low as -4C (25F)

Waterlogged pitch stops Penrith fixture

Penrith's football match at Sunderland RCA in Northern League Division One has been called off due to a waterlogged pitch.

'Train from Spain' puffs its first few yards in in Cumbria

A 1920s steam locomotive which has been in storage for virtually all its life has made its first move at the Cumbrian line that will be its new home. 

Copyright: Ravenglass and Eskdale Railway

The "train from Spain" has been bought by supporters for use on the Ravenglass and Eskdale Railway, the narrow gauge line often known as La'al Ratty 

It was built in 1929 in Germany for an exhibition in Seville.  

It ran until 1932 and then went into storage, not emerging for 80 years.

It's been undergoing an extensive overhaul since it was brought to the UK at the start of this year, and today it was run slowly under its own steam in the Ravenglass yard for the first time..  

Skiers make the most of early snow

The early arrival of heavy snow has meant a good start to the season on one of Cumbria's skiing slopes.

Dozens of skiers took advantage of the tow on Raise at the weekend.

The Lake District Ski Club says that there's not usually so much snow at this time of the year; it's been knee-deep in places.  

Van drivers hit in Maryport theft spate

Police say there's been a spate of thefts from tradesmen's vans in the Maryport area.

Power tools worth thousands of pounds are said to have been stolen from at least nine vehicles across the town, including two in Kirkby Street (pictured).  

Insp Charlotte Lory said there were ways drivers could protect the vans, including how they parked.

"Don't park your van where a thief can gain easy access to it without being disturbed, parking with the doors near to a wall or gate if possible to prevent the doors being opened," she said.

Carlisle head for top-of-table clash with Mariners

Carlisle United could further close the gap on League Two leaders Plymouth tonight when they travel to Grimsby Town. 

Keith Curle's side lie four points behind in second place. 

Tonight's opponents were 3-0 winners at Plymouth on Saturday and include former Carlisle players James Berrett, Josh Gowling and Brandon Comley.

There's coverage of this match and Barrow v Guiseley on BBC Radio Cumbria from 19:00, although the Carlisle match is not online due to rights restrictions.

Cumbria's weather: Cold, damp and grey

Cold and rather grey with showery outbreaks of rain throughout the afternoon, some heavy but not as torrential as yesterday. 

There'll be a brisk breeze around coasts. 

Maximum temperature 7C (45F).

La'al Ratty raises steelwork for steam museum

Work's started to double the size of the museum at the Ravenglass and Eskdale Railway.  

The lottery-funded £700,000 expansion will allow the full collection of historic locomotives to be displayed for the first time.  

The seven-mile long narrow-gauge railway runs trains hauled by miniature steam locomotives from Ravenglass on the coast to Eskdale, close to the bottom of Scafell.

Heating help campaign raises £36,000

A campaign to help older people in Cumbria with heating bills has raised £36,000 in a month.

The Cumbria Community Foundation says it's already helped 361 people this year, with £130,000 raised last winter.

Quote Message: I would sometimes just go and put my overcoat on to watch TV. I'm grateful beyond words - I'm flabbergasted that people care." from Anthony Pensioner given grant by Winter Warmth Fund

Hundreds still off power after storms

Engineers from Electricity North West say consumers are still cut off this morning by continuing bad weather and damage caused by last night's storms.

Copyright: Electricity North West

In Cumbria, 230 consumers are still cut off in Eskdale, and 134 in Holmrook, with others around the county.

Across the region, engineers managed to get power back to 16,000 homes overnight, leaving about 500 still cut off, but another 1,500 have been hit by power cuts since then.

Panto season is here! A guide to the best festive shows in Cumbria

From Dunmail to Downing Street; Grasmere youngsters explore Whitehall

There's a lot going on in politics at the moment, so a good time for youngsters from the heart of the Lake District to take a look.

Sadly, it looks as though the PM was otherwise engaged...