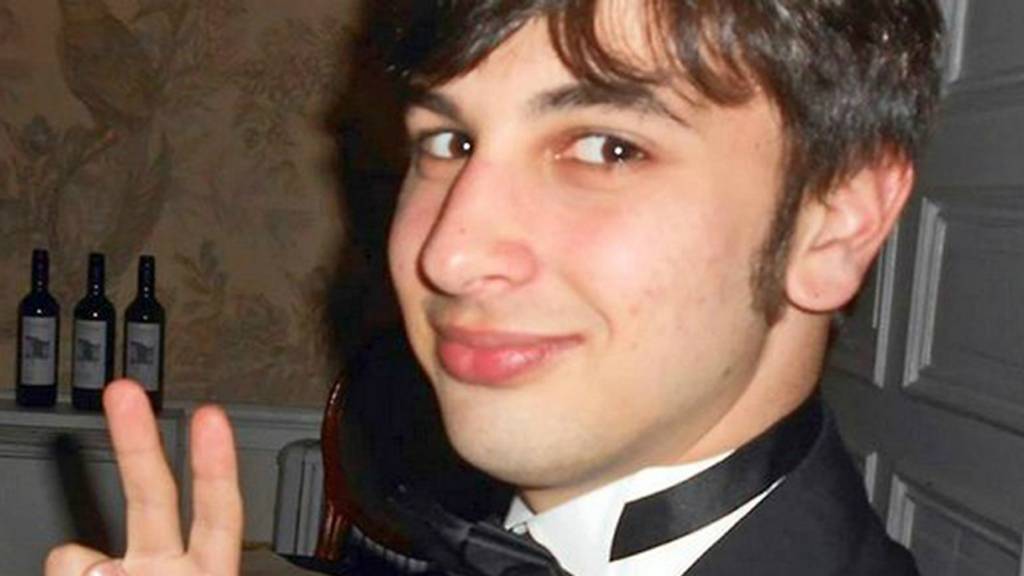 BBC Local Live: Cambridgeshire
Get in touch: Email, Facebook, or Twitter using #cmblive
Summary
Conservative activist Elliott Johnson, from Wisbech, took his own life, coroner rules
No connection between Mr Johnson's redundancy from campaign group and his death, coroner adds
Updates on Tuesday, 31 May 2016
News, sport, travel and weather updates resume on Wednesday at 08:00
Our coverage through the day

Weather Watchers... or is it Springwatch?

Quick, call Springwatch! BBC Weather Watcher 'Rugby John' managed to snap a heron perched on his garden fence in St Ives, today.

Copyright: BBC Weather Watchers / Rugby John

See more of the latest pictures from Cambridgeshire at BBC Weather Watchers.

Weather: Further rain and drizzle overnight

Alex Dolan

BBC Look East weather

Further outbreaks of rain are expected overnight. It will also remain rather cloudy and murky. Minimum temperature: 10C (50F). 

Tomorrow will be a dull and damp day, with cloudy skies and further isolated outbreaks of rain or drizzle throughout. Maximum temperature: 14C (57F).

Today we've been bringing you news of the inquest into the death of Conservative activist Elliott Johnson, which a coroner concluded was suicide.

But just who was Mr Johnson, and what happened in the 72 hours after this photograph of him was taken?

Copyright: Family pictures

Bravery award for four-year-old who looks after twin with epilepsy

Black Death study for Cambridge college skeletons

Hundreds of skeletons found under a Cambridge University college could help researchers map the effect of the Black Death on a medieval town's population.  

Copyright: CRAIG CESSFORD

More than 400 complete skeletons were discovered during work on St John's College between 2010 to 2012.

The remains, dating from the 13th to 15th Centuries, were burials from the Hospital of St John the Evangelist.

Travel: Congestion on M11 southbound

Coroner: 'Beyond all reasonable doubt' Conservative activist took own life

The coroner has told the inquest he is "satisfied beyond all reasonable doubt" that Elliott Johnson took his own life and "intended to do so".

"In his own mind he regarded himself as a failure and that he was being bullied," Tom Osborne said in his conclusion. 

Elliott Johnson believed he had been bullied and betrayed at time of death, says coroner

Conservative activist Elliott Johnson believed at the time of his death "that he had been bullied and had been betrayed", the coroner has concluded.

Copyright: Johnson family

But in his summing up, Tom Osborne told the inquest he did not find "that there is any connection between the redundancy notice that he had and the altercation and the complaint".

Breaking

Elliott Johnson inquest verdict: Suicide

The inquest into the death of Elliott Johnson, from Wisbech, has concluded that the 21-year-old Conservative activist died "as a result of suicide", and that there was no connection between his redundancy from Conservative Way Forward and his death.

Elliott Johnson inquest conclusion delayed due to power cut

Mousumi Bakshi

BBC Radio Cambridgeshire

We've just heard that due to a power cut at the court house in Ampthill, the conclusion in the Elliott Johnson inquest has been delayed. 

Coroner retires to consider verdict in Elliott Johnson inquest

Mark Williamson

BBC Local Live

The coroner has retired to consider his verdict at the inquest into the death of 21-year-old Conservative activist Elliott Johnson. 

He is expected to deliver his verdict after 16:00.

Elliott Johnson inquest: Father's 'firm belief' employment ended because of activist

Ray Johnson has told the inquest it was his "firm belief" his son's employment at campaign group Conservative Way Forward was ended because of Mark Clarke.  

Elliott Johnson was made redundant shortly after complaining about bullying by the activist in August 2015. 

Mr Johnson said the opening paragraph in his son's redundancy letter read "more like a notice of disciplinary action" by Conservative Way Forward.    

Earlier the organisation's chief executive Paul Abbott told the hearing there was "no link" between Elliott's complaint and the decision to make him redundant.

'No indication' Elliott Johnson would take own life, says father

The father of Elliott Johnson has told an inquest there was "no indication at all" that his son might be considering taking his own life in the weeks leading to his death.

Copyright: Johnson Family

Ray Johnson, from Wisbech, told the inquest his son was was "on good form" at a family wedding (above) three days before his death.

He said his son "was having the time of his life" while he was working for Conservative Way Forward.

Warning after large haul of nitrous oxide stolen from Cambridge vets

Weather: A cloudy afternoon with more rain

A rather cloudy afternoon with more outbreaks of rain. Maximum temperature: 13C (55F). 

This was a rather soggy Chatteris earlier. For more on the forecast where you live head to BBC Weather.

Prince Harry to meet Papworth medics who saved life of Invictus gold winner

Mark Williamson

BBC Local Live

Kensington Palace has announced that Prince Harry will meet staff at Papworth Hospital who saved the life of an Invictus Games gold medal winner. 

Sgt Elizabeth Marks told Prince Harry, who presented her with the prize in Florida, to hand it to the medical team at the hospital.

The swimmer, 25, from Arizona, became gravely ill when she collapsed with a lung condition on the eve of the first games in London in 2014.  

Travel: A14 eastbound partially closed at Molesworth following crash

The A14 at Molesworth is partially blocked eastbound, following a crash involving a tractor. Drivers should expect long delays.

Heavy rain continuing in Cambridgeshire

It's still chucking it down in Cambridge. BBC Radio Cambridgeshire presenter Dotty McLeod got very wet filming this outside the studios earlier.

We'd love to see your weather pictures of the county.  You can send them via email, Facebook or Twitter.

Elliott Johnson's father Ray to give evidence at inquest

Mark Williamson

BBC Local Live

Ray Johnson, father of Elliott Johnson, is due to give evidence at the inquest this afternoon.

He and his wife Alison say that a verdict will help fill in the gaps that remain in their son's final weeks.

Mr Johnson said the inquest was "the very start of the process" for them.

Copyright: BBC/Laurence Cawley

"We are under no illusions that the coroner will come back and say Elliott killed himself," he said.

"But we are hoping he will allude to reasons as to why Elliott took his own life and may make recommendations to prevent it happening again."