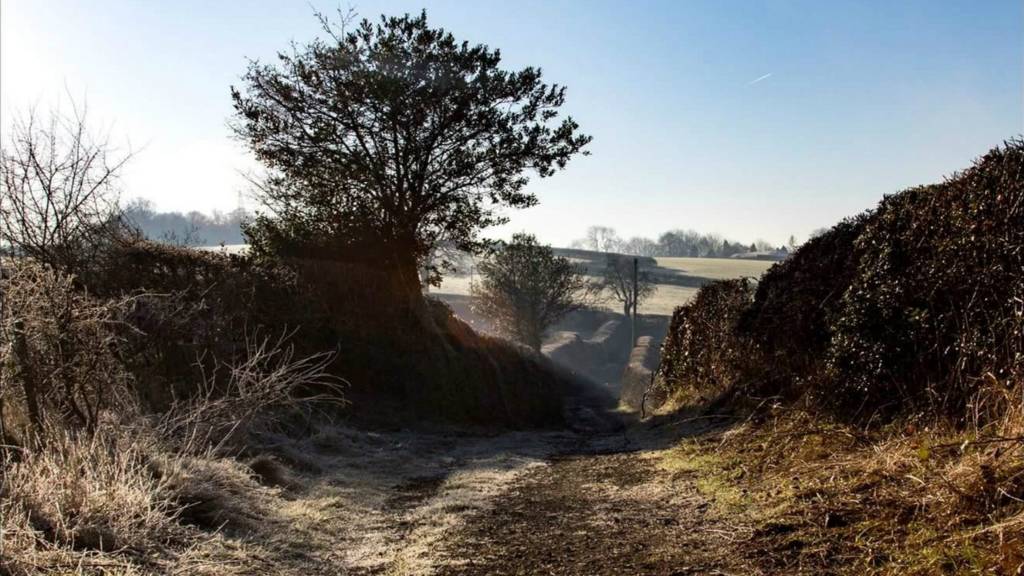 BBC Local Live: Cambridgeshire
Summary
Updates on Wednesday, 9 March 2016
News, sport, travel and weather updates resume on Thursday at 08:00
That's all from Cambridgeshire Live

Weather: Cold tonight then dry and bright tomorrow

It will be mostly dry overnight, with just the odd spot of light rain or drizzle possible. Minimum temperature: 3C (37F). 

Tomorrow will be rather cloudy, but mostly dry after any early light rain or drizzle fizzles out, however we should see some sunny spells.

Cambridge college cancels spring ball after 'exceptional' student killed in fall

Mark Williamson

BBC Local Live

Girton College has cancelled its annual Spring Ball following the death of an "exceptional" student in a fall at the weekend.

Copyright: Cambridgeshire Police

Thomas Millward, 19, died in Addenbrooke's Hospital on Sunday. Police said the death of was not being treated as suspicious but a 19-year-old woman had been arrested on suspicion of supplying drugs. 

The College Council announced today that with "deep sadness" it had decided it would be "inappropriate" to proceed with the ball.

Man jailed for possessing more than 12,000 indecent images of children

Emma Maclean

BBC Radio Cambridgeshire

A Cambridgeshire man has begun a three-year prison sentence after pleading guilty to possessing 12,300 indecent images of children. 

Colin Pope, 56, of Doddington Road, Wimblington, was sentenced yesterday at Cambridge Crown Court. 

Quote Message: Every one of these images and videos captures a child being sexually abused or exploited." from Det Con Lloyd Metselaar Cambridgeshire Police

Picture: When NOT to pull up beside a police car at the petrol pumps...

The driver of this car must have needed petrol so desperately he didn't worry about pulling up next to traffic police at a filling station - despite the fact his vehicle was falling apart.

Copyright: BCH Road Policing

A headlamp was ready to fall out and the bumper was hanging off when he stopped to refuel at Brampton Hut, near Huntingdon, at about 16:30 on Monday.

Officers described the car as "unroadworthy". The driver had to pay for it to be towed and won't be able to drive it again until it passes an MoT test, they told us.    

Headlines: Flood warnings in place for Cambridgeshire... Man sent to prison for possessing 12,000 indecent images of children

Emma Maclean

BBC Radio Cambridgeshire

Here are the top stories in Cambridgeshire this evening:

Flood warnings are in place in Cambridgeshire after heavy rain
A Cambridgeshire man has begun a three-year prison sentence after pleading guilty to possessing more than 12,000 indecent images of children
A bronze cockerel at Cambridge University's Jesus College has been removed after a student campaign

Cambridge cockerel controversy follows Oxford Rhodes rumpus

Mark Williamson

BBC Local Live

The removal of the Benin bronze cockerel from Jesus College, Cambridge, is the latest controversy to erupt at Britain's top universities over Britain's imperial past.

Student groups are due to march through Oxford later today to demand the removal of a statue of 19th Century imperialist Cecil Rhodes, from Oriel College. Campaigners say it represents "white supremacy".  

The students' union at Jesus College says its cockerel was stolen by British forces in a "punitive raid" in 1897, and want it to be returned to Nigeria. 

Cambridge water main repairs now expected to take until tonight

Cambridge Water is advising drivers that one lane on East Road, Cambridge, is likely to remain closed until tonight now, while emergency repairs to a burst water main are completed.

Traffic lights are expected to remain in place throughout the rush hour while work is carried out to reinstate the road surface.

Cambridge Water says the work is taking longer than expected after engineers found the pipe had been encased in concrete.

Five flood warnings now in place for Cambridgeshire

Mark Williamson

BBC Local Live

The Environment Agency has now issued five flood warnings for Cambridgeshire following heavy rain in the county. 

Copyright: Terry Brignall/Glatton Village

This photograph, taken by Terry Brignall, is another from Glatton, where water was bubbling up from below ground.

The B660 in the village is now closed because of flooding.

Trespassers on the tracks during Flying Scotsman visit to Cambridgeshire cost nearly £60,000

Trespassers on the railway tracks during the Flying Scotsman's visit to Peterborough cost rail companies almost £60,000.

Cambridge's Gardies takeaway to remain open, despite student complaints about noise

A Cambridge "institution" threatened with closure when students complained about the noise will continue to trade in the city.

Flooding closes road in Glatton

Mark Williamson

BBC Local Live

This is the scene in the village of Glatton, where flooding has closed the B660.

Copyright: Glatton Village

You can see more photos from the scene on the Glatton Village Facebook page.

And please continue to share your photos of Cambridgeshire with us via email, Facebook or Twitter.

Travel: A14 reopens at Keyston following crash

Prof Stephen Hawking remembers best teacher

Sean Coughlan

BBC News, education correspondent

Prof Stephen Hawking has paid tribute to the teacher who inspired his early steps into scholarship.

The Cambridge scientist was speaking ahead of this weekend's award of the Global Teacher Prize.

He says Dikran Tahta at St Albans School opened his eyes to maths, which he describes as the "blueprint of the universe".

College to become Microsoft IT academy

A college with sites in Norfolk and Cambidgeshire has been chosen by Microsoft to develop a regional IT academy. 

Rob Petto, from the College of West Anglia, which has sites in King's Lynn, Wisbech and Milton, near Cambridge, said IT skills were now the fourth skill required after reading, writing and maths, no matter what course or job students undertook.

The project will also involve the New Anglia Local Enterprise Partnership. 

BBC Weather Watchers: River level high at St Ives

BBC Weather Watcher 'Rugby John' photographed the river near St Ives this morning, which is looking very high after the heavy rain. 

You can check out the latest flood warnings for Cambridgeshire here. 

Travel: A14 closed eastbound at Keyston following crash

Another incident on the roads to be aware of: the A14 is closed eastbound near Keyston, following a crash. 

Cambridge college in cockerel controversy: What we know so far

Here's what we know about the bronze cockerel making the news around the world today after being removed from display at Jesus College:

The Benin bronze, known as an "okukor", was bequeathed to Jesus College in 1930 by a former British Army officer
More than 1,000 bronzes were taken from Benin City, in present-day Nigeria, was occupied by imperial troops in 1897, according to the British Museum
In February members of the college's student union voted for it to "repatriate" it to the Royal Palace of Benin
A cockerel is the emblem of Jesus College, appearing on its crest 

Weather: A windy afternoon with more rain on the way

After a wet start it will remain cloudy with outbreaks of rain across Cambridgeshire this afternoon. Maximum temperature: 8C (46F). 

Copyright: BBC Weather Watchers / Spark

Heavy rain has led to a lot of standing water on roads in the county. BBC Weather Watcher 'Spark' caught this car making a splash at Wood Walton.

Travel: Long delays after five-vehicle crash on M11

A five-vehicle collision has blocked the M11 southbound, just before J8 at Bishop's Stortford, and is causing congestion back to Cambridgeshire. 

Firefighters say they are working to release one trapped casualty.