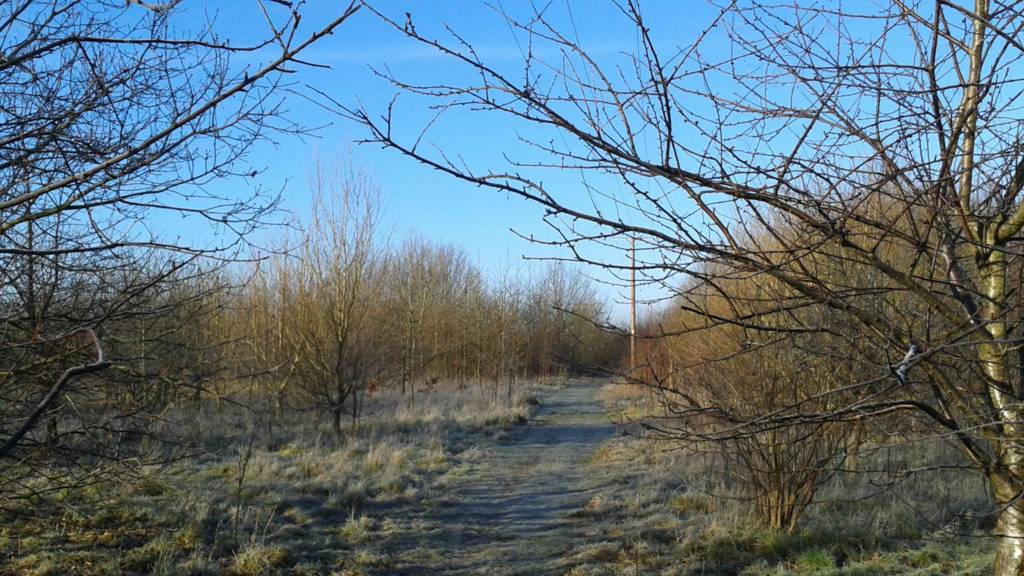 Cambridgeshire Live: Latest
Summary
Updates for Monday, 22 February
More news, sport, travel and weather updates from 08:00 on Tuesday
Our live coverage across the day

Weather: Chilly overnight with clear spells, and a touch of frost

Dan Holley

BBC Look East weather

It will be a chilly night tonight with a few clear spells in places, this will allow a touch of frost to develop.

Minimum temperature: 2C (36F).  For a more detailed forecast for where you live head to BBC Weather. 

Peterborough couple scoop huge jackpot

Here's more detail on the £32.5m Peterborough lottery winners.

Breaking

A married couple from Peterborough have won £32.5m

There's a media call tomorrow where we'll find out more details on the lucky Lotto winners.

We'll have updates throughout tomorrow.

Addenbrooke's Hospital issues plea to only use A&E in a genuine emergency

Mark Williamson

BBC Local Live

This was the scene outside A&E at Addenbrooke's Hospital in Cambridge earlier.

The hospital says it is "extremely busy," prompting a plea for people to only attend in a genuine emergency.

Copyright: Cambridge University Hospitals

The hospital says at one point there were six ambulances outside A&E delivering emergency cases, but there were "lots of people with minor injuries who could have gone elsewhere".

To stay or leave: Final tally of how Cambridgeshire MPs intend to vote in the EU referendum

Hannah Olsson

BBC Radio Cambridgeshire political reporter

Here's how Cambridgeshire MPs have declared they intend to vote in the EU referendum:

Leave:

Steve Barclay, Conservative, North East Cambridgeshire
Stewart Jackson, Conservative, Peterbrorough

Remain:

Lucy Frazer, Conservative, South East Cambridgeshire
Heidi Allen, Conservative, South Cambridgeshire
Shailesh Vara, Conservative, North West Cambridgeshire
Jonathan Djanogly, Conservative, Hunitngdon
Daniel Zeichner, Labour Cambridge

EU referendum: East at forefront of debate to remain or leave

Andrew Sinclair

BBC Look East political correspondent

With its geographical proximity to Europe, our trading links with the European Union and many of our local MPs in the leave campaign, the East of England will be at the forefront of this debate. 

Those who want to leave will keep telling us that in the East of England we send £1.9bn a year to Brussels in taxes - but have had just £1.5bn from the EU in grants over the last seven years. 

The stay campaign will argue the benefits of EU membership are worth far more than just what we get in grants. They will talk about the £14bn of trade we do with the EU a year and the open borders policy which allows people to freely travel and work across the continent.

Your pictures: Guided bus crash in Cambridge

Mark Williamson

BBC Local Live

Nick Guttridge sent us this picture of the recovery operation taking place after a bus left the Guided Busway near Foster Road, Cambridge, at 14:00.

Copyright: Nick Guttridge

You can see the latest on the crash in Look East on BBC One at 18:30.

Cambrigeshire Guided Busway remains closed following crash

The Cambridgeshire Guided Busway remains closed near Addenbrooke's Hospital after a bus left the track at Foster Road shortly after 14:00.

Get the latest travel updates online and from BBC Radio Cambridgeshire.

At the scene: Bus leaves Guided Busway in Cambridge

Mark Williamson

BBC Local Live

This is the scene in Cambridge where a bus has left the Guided Busway and crashed into a bank, near Foster Road. Five people have been injured.

Breaking

Five people injured after bus leaves Guided Busway in Cambridge

Alex Harris

BBC Radio Cambridgeshire

The East Anglian Ambulance Service say five people have been injured after a bus left the Guided Busway near Foster Road in Cambridge.  

One person has a hip injury, another a chest injury and three others are described as "walking wounded".

Travel: Guided Busway closed between Addenbrooke's Hospital and Trumpington

The Cambridgeshire Guided Busway is closed in both directions near the Trumpington Park and Ride site.  Buses have been diverted on to roads.

Midfielder Keith Keane has returned to Cambridge United from his loan spell at fellow League Two club Stevenage.

The 29-year-old made five appearances for Boro, scoring once.

Single life healthiest for birds, finds new study by Cambridge researcher

Katharine Park

BBC Radio Cambridgeshire

Single birds are healthier than those that have paired up to raise a family, according to a study co-authored by a Cambridge researcher.

Copyright: Anglia Ruskin University

A study of captive bald ibises (above), in Austria, showed laying eggs and raising chicks can have a negative effect on the health of birds.

Dr Claudia Wascher from Anglia Ruskin University says: "The northern bald ibis is critically endangered and so a better understanding of how the costs of reproduction affect reproductive output could help to support conservation programmes and its re-introduction into the wild."

Dead runner identified say police

Emma Maclean

BBC Radio Cambridgeshire

A man who died while running in Milton Country Park last week has been identified, police say.

Copyright: Rob Noble/Geograph

The man, who has not been named, is believed to be in his 50s or 60s and was found by two members of the public just after 17:00 on Wednesday.   

Officers launched a public appeal which led them to a house in Landbeach where they located personal documentation. They say the man's family lives in Australia.

Fire in student flat started by incense sticks

Tom Horn

BBC Radio Cambridgeshire

Incense sticks were the cause of a fire in a student flat next to the Arts Theatre in Cambridge last night, the fire service says.

Copyright: Geograph/Kate Jewell

Two crews were called to the accommodation on Peas Hill about 21:15 - it had been safely evacuated.  

The incense sticks "were left burning unattended and then fell onto flammable materials in the sleeping area", station commander Stuart Smith said.

Angry drivers hit out as A14 and M11 roadworks drag on until June

Drivers are facing up to four more months of "scandalous" roadworks misery on major highways in Cambridgeshire as contractors plough on with a long list of repairs.

Weather: Rain clearing to become mainly dry and bright

It will remain fairly cloudy into this afternoon with the odd spot of rain still possible at first, then we may see the odd brighter or sunnier spell developing later. Maximum temperature: 8C (46F). 

The clouds were certainly gathering near Cambridge this morning, captured by BBC Weather Watcher 'Ebb and flow'.

EU referendum: MP Shailesh Vara confirms support to remain in the EU

Hannah Olsson

BBC Radio Cambridgeshire political reporter

The Conservative MP for North West Cambridgeshire Shailesh Vara has confirmed he will be voting to remain in the EU in the referendum on 23 June.

David Cameron will outline details of last week's deal with EU leaders in a Commons statement at 15:30.  

'Wonderful' East Anglian public thanked for letting Prince William get on with his work as ambulance pilot

The "wonderful" East Anglian public have been praised for allowing the Duke of Cambridge to carry out his vital work with the air ambulance unhindered.