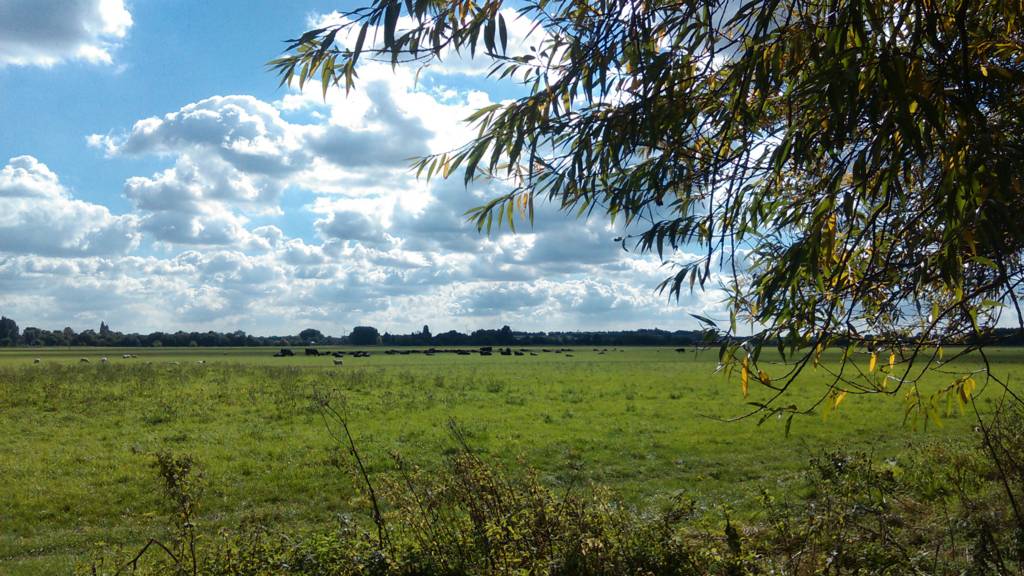 BBC Local Live: Cambridgeshire
Summary
Updates on Friday, 15 January 2016
Live updates resume at 08:00 on Monday
Our live coverage across the day

What are you doing next weekend?

Play five-a-side? Every fancied giving it a go? Vowed to get fit this January? Fancy the chance to be at the FA Cup final?

There's one thing that could be the answer to all those questions – the FA People's Cup.

It's a free-to-enter knockout competition (with the first round on 22-24 January) for male, female and disability players across 10 categories, ranging from under-14s through to the over-35s - with the chance to go to Wembley for the FA Cup final at the end.

But hurry - the deadline for entries is midnight today!

You can find out all about it here.

Weather: A dry and frosty night - minimum temperature -1C (30F)

Chris Bell

BBC Look East weather

Most places will have clear skies, a cold night and frost and icy patches. Minimum temperature -1C (30F).

Tomorrow will be another cold day with sunny skies. Minimum temperature: 3C (37F). 

There are more weather updates at BBC Weather.

Thousands expected at annual Straw Bear Festival

Thousands of people are expected in Whittlesey this weekend for the annual Straw Bear Festival.

Copyright: Christine Kell

The event takes place the first weekend after Plough Monday.

It starts with a man dressed in a huge suit of straw being paraded through the streets on Saturday before the suit is burnt on Sunday.

Peterborough 'cruise' event car crash man jailed for 18 months

A man who crashed his car into about 300 spectators during a "cruise" event in Peterborough has been jailed. 

Anthony Francis, 21, from Lambeth Walk in Stamford, lost control of his Mercedes at about 23:30 on 8 August at Stapledon Road, leaving five people seriously injured.

Francis pleaded guilty to causing serious injury by dangerous driving. He was jailed for 18 months and disqualified from driving for two years. 

Police dog back at work after £3,000 operation

A police dog's career has been saved after his bosses agreed to pay more than £3,000 for a cataract operation.

Ozzy's problems came to light when handler PC Paul Huggett noticed a "blue tinge" in his eyes.

Cataracts were diagnosed by a vet but police decided to "give him a chance" and sanctioned the expensive treatment.

Headlines: MPs told raising A1101 Welney road above floods would cost £5m... Cambridgeshire police dog returns to work after eye op

Tom Horn

BBC Radio Cambridgeshire

Here are the headlines for Cambridgeshire this evening:

A "flood summit" of residents, MPs and councillors is told the cost of raising the A1101 road at Welney to stop it flooding annually would be £5m
Two men who carried out "a sickening and unprovoked" attack during a night out in Cambridge are jailed
And a Cambridgeshire police dog returns to work, following a cataract operation

'Keep libraries open on Sunday', says Cambridgeshire mother

Dotty McLeod

BBC Radio Cambridgeshire

A mother from Needingworth is calling on Cambridgeshire County Council not to close her local library on a Sunday, after it proposed a cut to opening hours in St Ives, Huntingdon, and Ely.

Copyright: Emma Hawksford

Emma Hawksford says her daughter Meg, six, loves to read and trips to the library at the weekend are a regular part of her life. 

Councillors say it's not a "done deal" and they want as many people as possible to have their say. 

Men jailed for 'sickening and unprovoked' attacks

Two men have been jailed for one year and eight months each after carrying out a series of vicious assaults in Cambridge city centre. 

Copyright: Cambridgeshire Police

Christopher Kloek, 22 (right), and David Parkes, 25 (left). were with friends at the Fez nightclub on 25 April last year when they attacked three men.  

Det Con Andrew McKeane from Cambridgeshire police said the attacks were "sickening and unprovoked".

Time is running out to submit primary school place applications

A reminder has been sent out to parents that they have until midnight tonight to complete their online applications for September 2016 primary school places. 

North Bank at Whittlesey to reopen in time for rush hour

North Bank at Whittlesey will be reopened today, Peterborough City Council has confirmed.

Copyright: J Thomas/Geograph

The road was closed on Tuesday because of flooding.

The Environment Agency flood warning has been lifted and the council says the road will reopen in time for the evening rush hour.

Council-run car parks to remain free in Fenland

Sara Varey

BBC Radio Cambridgeshire

Plans to introduce charges at council-run car parks in Fenland have been scrapped. 

The decision was taken not to bring in the fees to Wisbech, March, Chatteris and Whittlesey where it's currently free to park.

The move has been welcomed by local councillors. 

Investigation launched into £800m NHS outsourcing contract collapse

Tom Barton

BBC Look East political reporter

An investigation into the collapse of a £800m NHS outsourcing contract in Cambridgeshire is expected to be completed by next month.

In December the Cambridgeshire and Peterborough Clinical Commissioning Group announced it was ending its contract with UnitingCare immediately.  

NHS England has confirmed it is to establish the key facts and root causes behind the termination.

M11 car explosion investigations to continue

Investigations are to continue into the fatal car fire on the M11 at junction 12 near Barton on Wednesday. 

Today Cambridgeshire police named the driver of the vehicle as Foyzul Islam from Rothwell, Northamptonshire. 

No other people or vehicles were involved in the incident which closed the road for more than 15 hours. 

Headlines: Married Cambridgeshire couple killed on Bedfordshire road... Elderly care contract due to be completed next month

Tom Horn

BBC Radio Cambridgeshire

Here are the top stories making the news this afternoon. 

A Cambridgeshire couple killed on a Bedfordshire road on Tuesday have been named as Martin and Evelyn Spratt from Buckden
A summit to discuss making improvements to the A1101 at Welney has heard it could cost £5m 
An investigation into the termination of a £800m NHS out-sourcing contract should be completed by next month

Cambridgeshire couple die in road accident

Tom Horn

BBC Radio Cambridgeshire

Two people who died in a six-vehicle crash on the A421 in Bedford on Tuesday have been named as a couple from Buckden in Cambridgeshire.

Married couple Martin Spratt, 70 and Evelyn Spratt, 68, were killed in the accident involving four cars and two lorries, which injured another four people.

A man was arrested on suspicion of causing death by dangerous driving.

Police dog returns to work after having a cataract operations

David Webster

BBC Radio Cambridgeshire

A Cambridgeshire Police dog has returned to work, after a £3,000 operation to remove cataracts from his eyes. 

Ozzy's handler, PC Paul Huggett noticed a problem with the dog's eyes at a Cambridge United football match and thought he'd never work again. 

He said police discussed the costs and decided it was best to "give him a chance". 

Raising flood-hit road could cost £5m

Andrew Sinclair

BBC Look East political correspondent

The MP for North East Cambridgeshire, Steve Barclay is currently attending a meeting in Downham Market on how to improve the A1101 at Welney on the Norfolk-Cambridgeshire border. 

So far the summit has been told plans to raise the road to stop it being closed would require "significant work" and could cost £5m. 

The A1101 remains closed today for the sixth consecutive day due to flooding, causing diversions of up to 35 miles.

A1 re-opens at Wyboston but queues remain

There's queuing traffic on A1 northbound between Eaton Socon in St Neots and Buckden roundabout in Buckden, following an earlier accident between a Toyota Estima Emina and a lorry.

All lanes have been now re-opened.  

Ben Williamson signs for U's

Nick Fairbairn

BBC Radio Cambridgeshire sport

It's official: Cambridge United have completed the signing of Ben Williamson for an undisclosed fee from League One side Gillingham FC. 

The striker has been handed an 18-month contract after scoring three goals on a recent loan spell. 

He said: "I'm obviously delighted to make the stay permanent and when I came here on loan I really enjoyed my time."