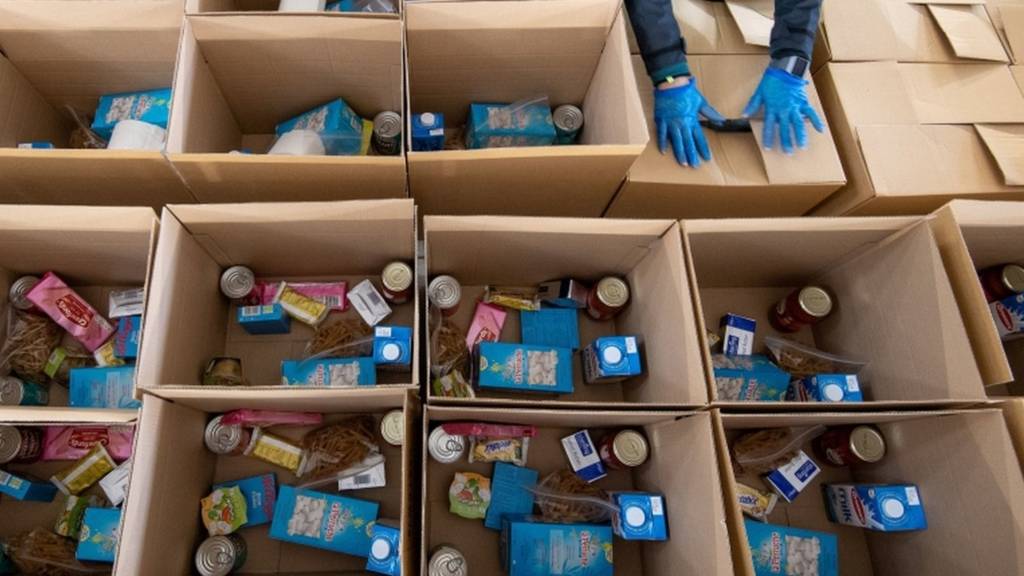 Our live coverage across the day

We'll be back with more news updates from 08:00 tomorrow.

Weather: Temperatures rising ahead of Easter weekend

There have been temperatures of 20C (68F) around the West Midlands today and the forecast is for them to steadily rise as the Easter weekend approaches.

There could be some rain showers on Saturday though and there will also be some cloud around.

Hospital trust has £321m debt written off

Local Democracy Reporting Service

Worcestershire's hospitals have had £321m debt written off by the government, to help them cope with the coronavirus.

The money will also allow the hospitals to spend money on long-term infrastructure and maintain the services they provide at the moment.

Health Secretary Matt Hancock said he would be spending £13bn to wipe off the debts of hospital trusts around the country.

Hospital trust records more than 300 deaths

A second Nightingale Hospital will be opened in the region on Friday.

Too early to say when schools will reopen

It's impossible to say whether schools will reopen before the summer holidays, the government has said in its latest daily briefing.

Responding to a question from the Daily Mirror, Angela McLean said it was "completely premature" to even consider reopening schools until more is known about the success of lockdown measures.

The deputy chief scientific adviser said more data was needed about cases since measures were introduced on 23 March.

Copyright: Downing Street

That's despite saying the latest data suggested new UK cases of the virus were "not accelerating out of control".

NHS England's medical director Stephen Powis says there are the "first signs of a plateauing" in the infections data, but it was "not the time to become complacent".

Chancellor Rishi Sunak, leading the briefing, also paid tribute to those teaching staff helping to keep schjools open for children of key workers.

Conference centre to host Covid-19 drive-through site

A coronovirus assessment station is going to open at the Telford International Centre next week.

The county's clinical commissioning groups haven't set a date, but said it would be for pre-booked appointments only, the same as the one at Shrewsbury Town's stadium.

The CCGs said the aim was to prevent people with symptoms having to go to GP surgeries, where they could pass the virus on.

Police chaplain delivers 'essentials' for hospital workers

Copyright: West Midlands Police

An Imam for West Midlands Police has delivered food and supplies to hospital workers after a flood of donations from the public.

Mohammad Asad collected the gifts at Birmingham Central Mosque, delivering them to staff at University Hospitals Birmingham, according to the force.

Mr Asad said: "These are incredibly testing times and the Birmingham community wanted to show how much we value their amazing efforts.

"As a muslim chaplain with West Midlands Police I'm fully aware of the incredible and selfless actions of those on the frontline, who do everything they can to help others."

Trading standards complaints double since lockdown

Local Democracy Reporting Service

Complaints to trading standards in Coventry have doubled since the coronavirus restrictions were introduced.

People have contacted the council department over illegal pub lock-ins and price hikes on essential items, among other things.

Trading standards officers have received more than 230 complaints since the country went into lockdown over a fortnight ago.

It said it has written to all licensed premises to remind them of their responsibilities and was "preparing for more formal action if required".

Around the web: Covid-19 leads to adjourned cases

Here are three stories from the Worcester News:

Birmingham hospital trust records over 300 deaths

Daniel Wainwright

BBC England Data Unit

A hospital trust has become the first in England to have recorded more than 300 deaths of patients with Covid-19.

University Hospitals Birmingham had reported 306 deaths since the outbreak began.

The NHS trust with the next highest number of deaths is London North West University Healthcare NHS Trust, which has had 209 patients die with coronavirus.

There are 16 hospital trusts that have recorded in excess of 100 deaths, most of them in London or the West Midlands, along with Frimley Health NHS Foundation Trust in the south-east of England.

Make a Difference: Plea to return medical equipment

BBC Hereford and Worcester

In Herefordshire, the local NHS and council are appealing for residents to return any medical equipment they no longer need.

It is understood to include crutches, wheelchairs, hoists and other kit.

Ewen Archibald, Herefordshire Council's head of community commissioning and resources, said the local authority provided about 7,000 people a year with some 64,000 items, often in a bid to keep them in their own homes and out of hospital.

He said the locckdown had seen a "significant slowdown in people being able to return equipment".

Make a Difference: Rotary club donated toiletries to hospital staff

BBC Hereford and Worcester

The Rotary Club in Hereford is raising money and also organising the delivery of donations for people working on the front line.

This weekend it donated £150 of toiletries and chocolate to staff at the County Hospital (pictured).

The Rotary Club is also giving grants of up to £250 to local charities and groups that are helping others.

Park shut after reports of gatherings

Stevens Park in Quarry Bank has been shut after a number of reports that people have been ignoring social distancing guidelines.

It'll be closed for 48 hours to start with and then the situation will be reviewed.

Dudley Council said it was making the move because groups of people had been meeting there in the warm weather.

'Thank you' message on football pitch

People are finding all sorts of creative ways to show their support for NHS staff, including the groundsman at Hereford FC.

After getting permission from the chairman, Ben Bowen painted this on the pitch.

The club announced on Monday it was going into a "hibernation period" and staff have all been sent home and placed on the government's furlough scheme, which pays them 80% of their wages.

No late fines for library books

People in Warwickshire are being told not to worry about fines on their overdue library books.

The county's library service said readers they can hang on to their books until the coronavirus outbreak is over, because the libraries have all been closed since 23 March.

Most of the libraries in the county don't have return boxes or letter boxes and the library service warned the unnecessary travel to return a book increased the risk of spreading the virus.

Like other library services, it is promoting its online services.

Make a Difference: Plea over hospital clothing

BBC Hereford and Worcester

A group of volunteers including local tailors, sewing machinists and seamstresses have come together to to help produce scrubs for front-line staff at the Worcestershire Royal Hospital.

Welfare for Healthcare in the county has been asked by the hospital to help adjust 100 sets of scrubs that have been delivered in the wrong size.

The group said XXXL ones delivered through the supply chain were "way too big".

This morning, Helen Jane Colston-Inge, the founder of the group, said they were was going to be picking up about 100 of them, tops and trousers, which she hoped could be turned around "in the day".

In reference to the 1980s and 1990s TV show, she said: "I feel a bit like Challenge Anneka."