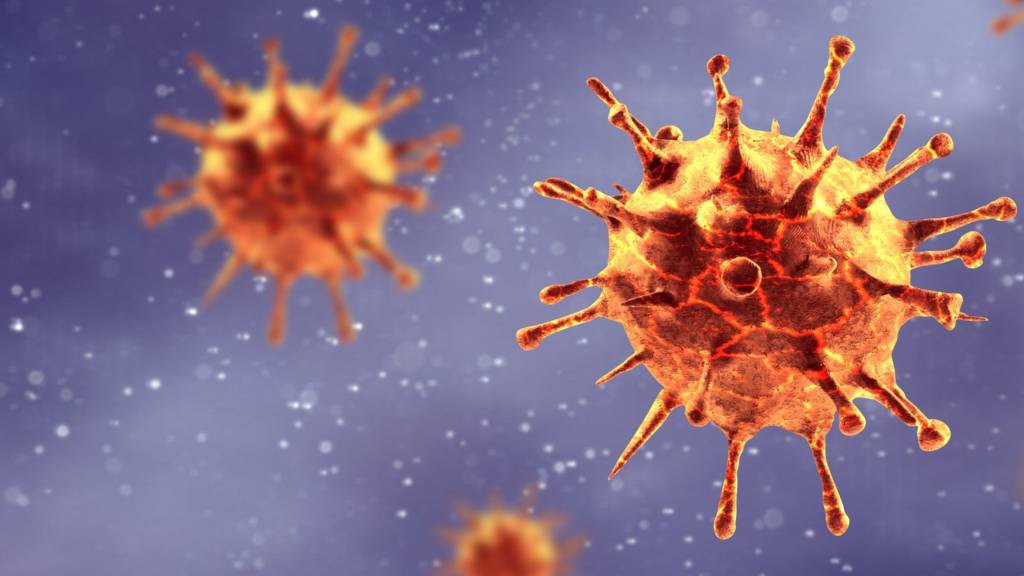 Our live coverage across the day

We'll be back with more coverage from the West Midlands from 08:00 tomorrow.

Around the web: Beauty spots empty

Here are three stories from the Shropshire Star today:

Council looks to hold meetings online

Local Democracy Reporting Service

Herefordshire Council is looking into ways of holding virtual meetings over the internet.

Like other local authorities, it has had to suspend its regular meetings, but said if it gets approval from the government it will hold them online and stream them live.

The council said if that isn't possible, it will look to record any virtual committees and then publish them on its website, so the public can see them.

Charity issues 'desperate plea' for healthcare staff

A "desperate plea" for healthcare staff has been issued from a specialist home caring for residents with neurological injuries.

Castel Froma Neuro Care, which looks after 95 patients at Lillington House and Helen Ley House in Leamington Spa said it has seen two thirds of its 130 clinical staff unable to work due to coronavirus restrictions.

Some staff are unable to come to work because they are self-isolating or suffering from underlying health conditions, it said.

The charity cares for patients with brain injury, Multiple Sclerosis, Motor Neurone Disease, Parkinson's Disease and Huntington's Disease.

Other residents have suffered strokes or been injured in road traffic accidents.

The charity is urging people with some previous healthcare knowledge - for example retired nurses or care assistants to apply for paid roles.

The former England and Wolves player was forced into isolation after being diagnosed with leukaemia.

In pictures: Birmingham during lockdown

Pictures show a deserted Birmingham due to the restrictions imposed on movement due to coronavirus.

Whilst many of the larger shops have been boarded up, corner shops and convenience stores are still open for business in the city.

Vacuum cleaner-maker told ventilators not wanted

Vacuum cleaner-makers Gtech have been told the ventilators they were planning to make aren't wanted by the government.

The Worcester-based company said it was approached by the government to draw up designs on 15 March and was given approval on Friday, 20 March, to make 30,000 of the ventilators.

But chief executive Nick Grey said the firm had now been told the government did not want them to proceed at this time.

Mr Grey said they would complete and publish its design, because there had been a lot of interest from other countries.

"Gtech stand ready to go into production with your support should they be asked to do so."

He also said Gtech could produce around 100 per day within a week or two.

Stay inside message reinforced in Lego

The message to stay at home during the coronavirus restrictions is being reinforced - in Lego.

Copyright: Legoland Discovery Centre

Copyright: Legoland Discovery Centre

Over 1,000 figures have removed from a display in Legoland Discovery Centre in the city.

Copyright: Legoland Discovery Centre

The figures were removed before the centre closed its doors to the public.

Master builder Michelle Thompson said the image was being released "to support the message of how important it is to stay inside".

Huge green waste increase as people tidy gardens

With people forced to spend more time at home, it seems many are spending their time tidying up their garden.

Telford and Wrekin said last week it collected 70 tonnes of garden waste, compared to just 20 the week before.

Copyright: Telford and Wrekin Council

Music 'helps children reduce stress'

People are coming up with all sorts of different ways to entertain children stuck at home.

Eleanor Pittam, who normally runs musical classes for under fives in Shropshire, has switched to producing YouTube videos of her classes and believes music is important to relieving stress for children.

She said: "At this time, it's more important than ever that children maintain a routine and some familiarity with 'normal' life and the videos have helped enormously with this according to the feedback I have received from parents."

She said many parents had sent her videos of their children interacting with the sessions which she said was heartwarming.

Changes to bin collections in town

Bin collections in Newcastle-under-Lyme are changing this week.

Garden waste bins will be collected on the same day as household rubbish bins, instead of alternate weeks.

The council will also no longer take textiles or small electrical items, which should now be put in the household waste bin, along with food waste from the green caddies.

Make A Difference: Action for rough sleepers

Many of us are finding being confined to our homes hard enough, but what about if you don't have a home at all?

The Change into Action campaign is there to help rough sleepers in the West Midlands and is supported by the Combined Authority.

All donations, however large or small, are welcomed by them, and if you know of somebody in your area who would benefit from their help, they also want to hear from you. You can find out more on their website.

A team of academics advising the UK government explain why the NHS should deploy a virus alert app.

Gin distillery making sanitiser for police

A Worcester gin distillery, which has started producing its own hand sanitiser, is supplying West Mercia Police and Royal Mail, among other organisations.

Piston Gin is one of a number of distilleries to switch production and last week sold more than 60,000 bottles.

Make A Difference: Emergency fund for Birmingham hospitals

An emergency appeal has been launched at Birmingham Children's and Birmingham Women's Hospitals to help support parents and staff through the coronavirus crisis.

It will enable funding of emergency overnight accommodation for parents, food, drinks and care packages for frontline staff to sustain them and to cope with the challenges ahead.

People can donate online.

Quote Message: This emergency fund will fund everything from the here and now, look after both parents and our staff, but also it will give us the flexibility to be able to adapt and cope with the challenges that are coming." from Louise McCathie Director of Fundraising

By Dr Faye Kirkland

BBC News

What to do if your neighbours are throwing a party

Local Democracy Reporting Service

Tom Dare

Residents living across the West Midlands should contact police if they suspect neighbours of hosting a party during the coronavirus pandemic, the Police and Crime Commissioner (PCC) has said.

Copyright: West Midlands Police and Crime Commissioner

Speaking after Derbyshire Police were called out to a 25-person get-together, David Jamieson said it is important not to go round to the house of a person you suspect of breaking social distancing rules.

Instead, the police boss says, residents should contact police via online chat or, if completely necessary, by calling 101.

People have been encouraged to stay home, only leave their house for essentials such as food, medicine and exercise, and not to meet up with people outside their own household.