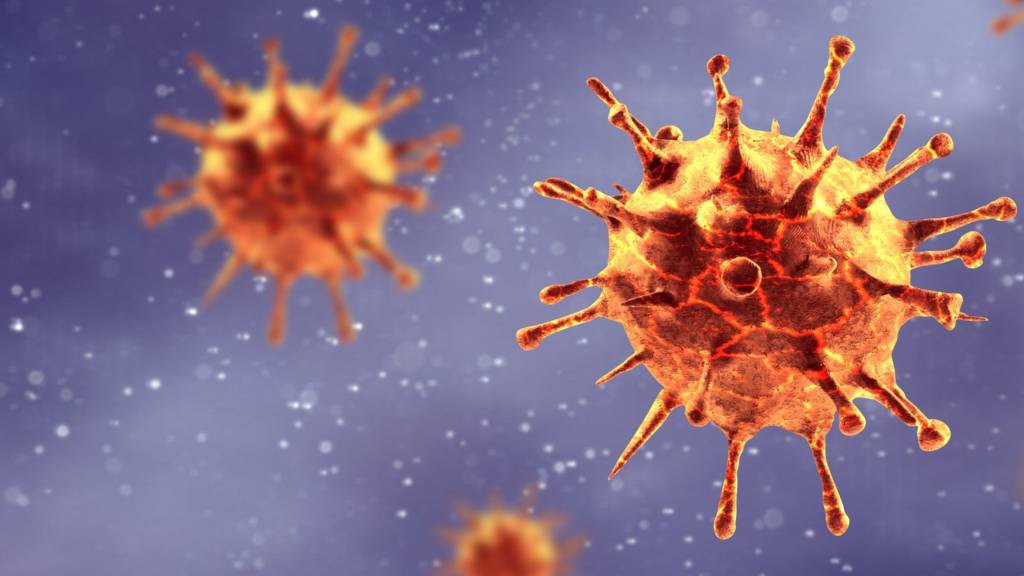 Our live coverage across the day

We'll be back with the latest on coronavirus in the West Midlands from 08:00 on Monday.

Airport mortuary will have space for 1,500 bodies

It's been confirmed that a temporary mortuary is going to be created at Birmingham Airport.

The NEC is also set to be used as a field hospital.

West Midlands Police said work has already started at the airport and it will be able to accommodate 1,500 bodies initially, while the hospital could house up to 5,000 patients.

Man claiming to have coronavirus spits at police officer

A West Mercia custody sergeant has been spat at by a man claiming to have coronavirus.

This is what the force's head of local policing, Ch Supt Tom Harding, had to say about it.

Hostel for homeless staying open for now

Local Democracy Reporting Service

A Worcester charity which helps rough sleepers believes it has enough food and cleaning products to keep running for the time being.

St Paul's Hostel has increased the number of mealtime sittings and removed comfy chairs from communal areas to allow people to keep their distance from one another.

Copyright: St Paul's Hostel

Worcestershire infrastructure projects suspended

Work on the Southern Link Road in Worcester and the A38 in Bromsgrove has been temporarily suspended because of the outbreak.

Worcestershire County Council said most of the major infrastructure projects will now be put on hold due to staff shortages, problems with sourcing supplies and keeping within the government's guidelines.

Emergency works will continue around the county to ensure roads remain open for residents.

Free DAB radios for over 70s

Vulnerable people aged over 70 are to be offered free DAB digital radios as millions are forced to stay in their homes and isolate because of the coronavirus outbreak.

BBC local radio is teaming up with manufacturers, retailers and a loneliness charity in order to ensure as many people as possible have access to news, information and companionship.

It will be giving away DAB digital radios to people nominated by local radio listeners as part of the BBC's Make A Difference campaign, which was launched in the wake of the coronavirus outbreak.

It is running across all 39 BBC local radio stations in England and is aimed at connecting communities.

From Monday, anyone can nominate someone for a free radio by completing an online application form at www.wavelength.org.uk/radiohero

Your photos: Another beautiful spring day

We've had blue skies and sunshine across the West Midlands again today.

These photos were taken by BBC Weather Watchers in Severn Stoke and Stratford-upon-Avon.

Copyright: J at Severn Ridge

Hospital admission arrangements altered

A number of hospitals in Birmingham are making temporary changes to the patients they treat, to help maintain safe staffing levels.

The University Hospitals Birmingham NHS Foundation said from today ambulances will take children from the north and east of Birmingham, to Birmingham Children's Hospital.

If a child arrives at Good Hope Hospital, they will be seen and treated, then transferred or discharged appropriately, but parents are being asked not to take their children to the A&E department there.

There will also be a walk-in and paediatric assessment unit available for children at Heartlands Hospital.

In addition, stroke patients attended by an ambulance will be taken to Queen Elizabeth Hospital Birmingham.

A local stroke unit will remain at Heartlands Hospital.

And from next week, some trauma patients will be taken by ambulance, or transferred, to the Royal Orthopaedic Hospital.

Around 70 rough sleepers in city to be taken off streets

Local Democracy Reporting Service

Around 70 rough sleepers in Coventry will be taken off the streets over the weekend to help protect them from the coronavirus, the city council has said.

The authority said it had already found homes for half of them and was trying to move as many as possible today.

All rough sleepers in the city centre have also been provided with mobile phones and hand sanitiser.

Local councils across the country have been told they need to clear all rough sleepers off the streets and get them into shelters by the weekend.

Virtual Grand National to be broadcast

The actual Aintree Grand National horse race may be off, but next weekend will still feature a televised Virtual Grand National.

Copyright: Inspired Entertainment

Forty runners who would have been most likely to line up will take part, using CGI technology and special algorithms.

Tiger Roll had been due to seek an unprecedented third consecutive win in the big race on Saturday, 4 April before it was cancelled because of the coronavirus pandemic.

The virtual race will be broadcast by ITV at 17:00 the same day.

Leisure centre to become food distribution centre

Wolverhampton city council has turned one of its leisure centres into a food distribution centre to serve 30,000 vulnerable residents.

The first delivery of food supplies is due to arrive today at the centre, although the authority hasn't yet revealed which one.

Hundreds of council workers will then sort it into parcels in the hope that deliveries can begin next week.

David and Ruth Arnold say they have no choice because they had already signed a new rental contract.

Around the web: 82-year-old makes four-day recovery

Here are three of the stories from the Stoke Sentinel's website today:

Local Democracy Reporting Service

A weekend-long VE Day anniversary celebration in Stone, which was meant to take place in May, has been cancelled.

The three-day event was going to include a street party and procession to mark the 75th anniversary of the end of the Second World War in Europe.

The town council was also due to hold its annual meeting in April, as well as an event celebrating St George's Day.

Rail operator looks to stop cash payments

West Midlands Railway customers are being asked to buy their tickets online, using contactless cards or via mobile phone payments.

From today, ticket offices will only accept cash as a last resort when passengers have no other means of payment.

The train operator is also reminding passengers that only essential journeys are allowed.