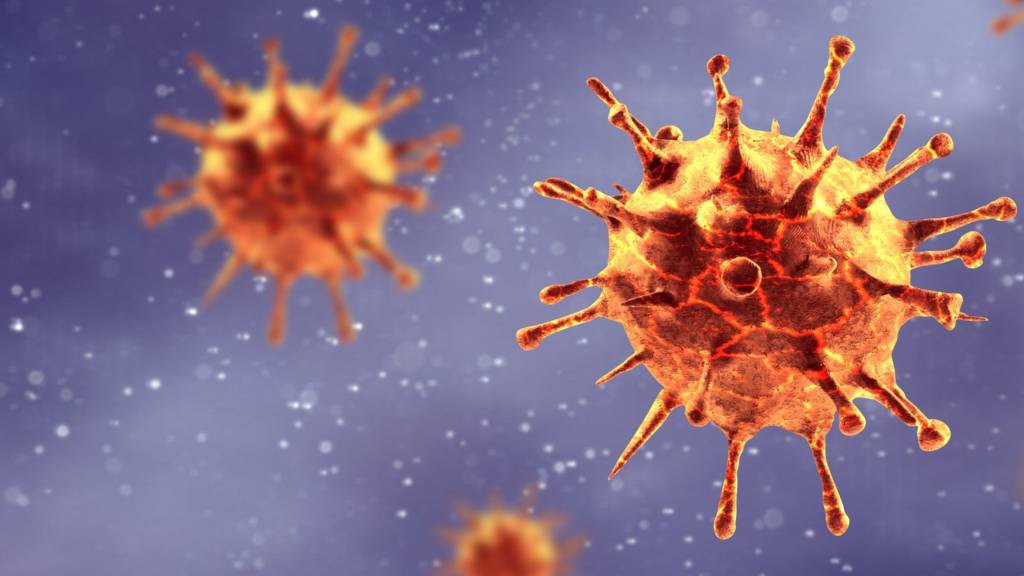 By Rachel Schraer

Health reporter

Our live coverage across the day

We'll be back with the news updates from 08:00 tomorrow.

Health watchdog to scale back work

A health watchdog responsible for scrutinising NHS services in Worcestershire is to scale down its work in light of the Coronavirus pandemic.

Healthwatch Worcestershire said it would be suspending all face to face engagement for the foreseeable future to avoid spreading the virus, including June's annual conference.

Warning after coronavirus scam 'blitz'

Local Democracy Reporting Service

A text message telling you that you can claim £458 of coronavirus aid is a scam.

Birmingham City Counil has condemned what it called 'a blitz' of scams surrounding the virus, with criminals using the internet, telephones and doorstep calls to operate scams.

Lord Toby Harris, chairman of National Trading Standards, said: "At a time when neighbourhoods and communities are coming together to support each other, it is despicable that heartless criminals are exploiting members of the public – including some of our most vulnerable citizens – to line their own pockets."

JCB extends suspension of work

JCB is extending the suspension of work at its sites until at least the end of April.

The company will continue to pay employees unable to work 80% of their pay and said the coronavirus pandemic had caused an unprecedented reduction in global demand.

Senior JCB directors will not be taking a salary from the company until further notice.

The Uttoxeter-based firm has sites across the UK.

City centre redevelopment work halted

Redevelopment works in Coventry city centre have been halted to help the council focus on "essential services only" during the coronavirus pandemic.

They include works to prepare Coventry for 2021, when it will be the UK City of Culture.

Around the web: Emergency hospitals being built

Here are three stories from the Shropshire Star today:

A&E no longer treating minor injuries

A&E at Coventry's University Hospital is no longer treating minor injuries or illness for adults in a bid to free up resources to tackle Covid-19.

Those aged over 16 are being advised to go to the urgent care centres in Coventry and Rugby instead.

Police respond to pub lock-in report

Police visited a pub in Tamworth last night after hearing reports it was planning a 'lock-in'.

Staffordshire Police said its officers gave "suitable advice" and reported it has now been instructed to close, but said the news was "really disappointing".

Copyright: Staffordshire Police

In a Facebook message, the force wrote: "Come on guys, we're in a global crisis and this is literally a matter of life and death for some of us."

Online fundraising page for stranded care worker

A Shropshire care worker has set up a crowdfunding page after she was left stranded in Tunisia.

Elizabeth Hazlewood, who is 51 and from Shrewsbury, has been in the country since the beginning of March and was due to fly back today.

Her flight has been cancelled after the country suspended commercial air travel and she said she's "running out of money fast" and "feeling lost and alone."

Driving instructors warned over lessons

Police have advised some driving instructors that lessons are not essential travel after they were found out with learner drivers.

Officers in Brandwood, Birmingham, said they were among a number of people they had to advise about the government's new restriction of movement rules.

Hotel donates surplus food to NHS staff

Coombe Abbey Hotel in Coventry has donated all its surplus food to NHS staff after being forced to shut down because of coronavirus.

The council-owned hotel delivered the fresh fruit, cheese, bread, bacon, salads, drink and snacks to University Hospital Coventry and Warwickshire.

General manager Ron Terry, said: "We wanted to donate all of this food to those fighting this pandemic from the frontline as a way to give back and say thank you for their hard work and long hours they will be putting in fighting the disease."

Your photos: A sunny day in the garden

The coronavirus lockdown is giving the BBC Weather Watchers plenty of opportunity to enjoy their gardens in this spring sunshine.

These photos were taken in Bicton and Edgmond in Shropshire.

Drivers 'taking advantage' of quiet roads

Some drivers in the West Midlands are "taking advantage" of the quiet roads around the region in the wake of coronavirus, police have said.

West Midlands Police said some drivers in the county were travelling at 70mph in 30mph areas.

The force's response team urged drivers to act responsibly:

Teacher launches jumping challenge for youngsters

A teacher has launched a challenge for young people to keep fit while at home.

Mr Parry, of The Romero Catholic Academy in Coventry, launched his Beat The Teacher kangeroo jumping challenge on social media earlier.

Children must beat a total of 58 jumps in 30 seconds and are encouraged to post videos of themselves completing the challenge online:

It comes as fitness guru Joe Wicks has become "the PE teacher of the nation" with more than 800,000 people joining his sessions online.

Council cracks down on overpricing

A city council has said it is cracking down on rogue traders after reports of shop owners hiking up the price of essential goods.

City of Wolverhampton Council said its trading standards officers had received complaints about the cost of hand wash, hand sanitiser toilet roll being increased in the wake of coronavirus.

Officers have been out issuing warnings to traders found to have inflated prices, the council said.

Paul Dosanjh who leads Trading Standards at the authority said he viewed such profiteering as "an aggressive practice" and said such action is a criminal offence.

Vicar shares coronavirus keep-fit video

A vicar has shared his own keep-fit routine to his congregation who are isolating during the coronavirus outbreak.

Rev Jim Trood of St Matthew's Church in Walsall said he hoped the video, shared on the church's Facebook page, "made people laugh and smile".

He said social media has also been a great way to keep in contact with parishioners during the lockdown.

"My concern is more for the people who don't have these modern methods, the vulnerable and elderly, but our pastoral care team are making sure they get the help they need like their shopping, and are being phoned regularly," he added.

Rev Trood also conducted the wedding of Kirsten and Richard Groom at the church on Saturday, with the service live streamed to over 100 people because of limits on guests due to coronavirus.