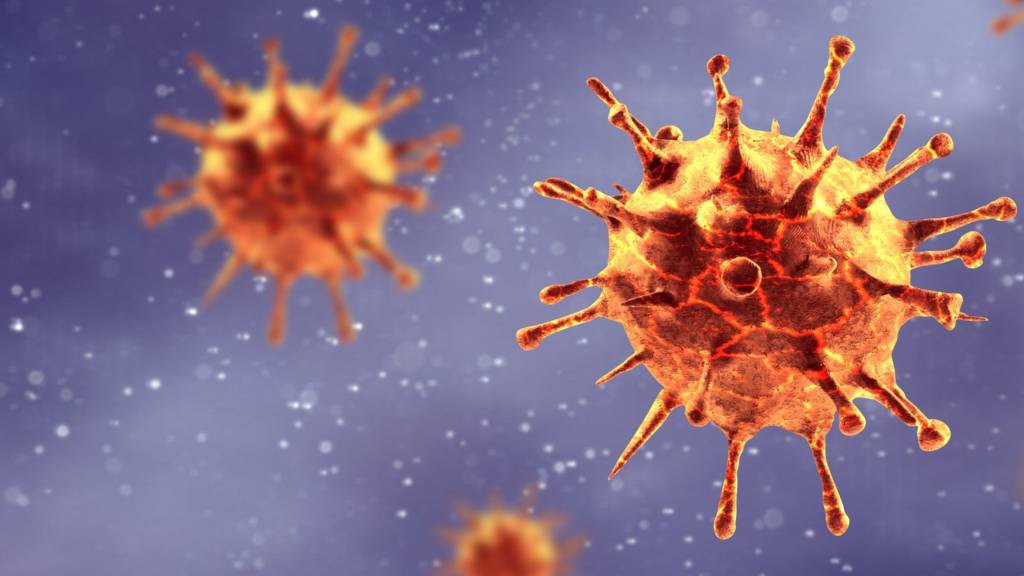 Our live updates across the day

We'll be back with more updates on the coronavirus situation in the West Midlands from 08:00 tomorrow.

Your photos: A sunny day at home

For obvious reasons, a lot of the photos from the BBC Weather Watchers today have been taken at home or in the garden.

But it looks like it's been a beautiful spring day around the region.

These photos were taken at Barlaston in Staffordshire and Dawley in Shropshire.

Children's play areas close but parks stay open

Local Democracy Reporting Service

Tom Davis

Children's playgrounds and outdoor gyms across Coventry parks have been closed as of today.

The move has been made following government curbs to halt the spread of Covid-19.

Parks, however, remain open, although residents have been urged to not gather in groups and keep the required two-metre distance from others.

Food and farming show cancelled

July's Newport Show has been cancelled because of the coronavirus.

The annual event was set for 11 July, but the organising committee said: "We discussed postponing or holding a different scale of event, but the decision was that there are still too many unknown factors to make these feasible options at this time."

John Gough, president of Newport Show, said: "It's very sad to not be holding the event this year but as one of many farmers on the organising committee our focus at this critical time is to concentrate on producing food to feed and support the nation."

The Newport Show is due to return on 10 July 2021.

Around the web: Police flooded with coronavirus calls

Coronavirus stories from across the West Midlands:

Cinema closed but will 'be back'

New restrictions announced by the government last night are now in force.

These pictures show the scene inside Birmingham's Mailbox shopping centre earlier.

Stores are closed and walkways locked, with some businesses shuttered.

The cinema there is also deserted but with a message promising "we'll be back".

A further four coronavirus deaths in the West Midlands

A further four coronavirus deaths have been confirmed in the West Midlands today, taking the total to 42.

Two were in the care of Dudley Group NHS Trust, one was being treated by University Hospitals Birmingham, and the other by the Worcester Acute Hospitals Trust.

NHS England said all of those who died today were those in "vulnerable groups".

The hospitals with the greatest numbers of deaths were in London.

MP getting calls from worried small businesses

The Ludlow MP Philip Dunne has said the majority of calls he's receiving are from the self-employed who are worried about "putting food on the table".

He said he accepts they're not getting as much help as larger businesses, but he's confident the chancellor is looking at what else can be put in place.

Medical students 'step into the breach'

Medical students are helping to keep open a Warwickshire GP practice.

Dr James Gill got in touch via Twitter to tell us his surgery was in danger of closing last night after the last receptionists went into coronavirus quarantine.

But students from Warwick Medical School had "stepped up to fill the breach" and the practice could open as normal.

Ballet teacher Laura Tye swaps her studio for online lessons to keep business afloat.

Incredulous police deal with barbecue crowd

Police in Coventry said they had to intervene when more than 20 people were found having a barbecue together.

New measures have introduced a ban on public gatherings of more than two people.

Copyright: West Midlands Police

Foleshill Police tweeted officers had "unbelievably" had to disperse the large get-together.

They added: "Please listen to government advice else this will get worse and last longer."

Ambulance: 'Don't call 999 for a check-over'

West Midlands Ambulance Service has reminded people that they shouldn't call 999 for a coronavirus "check-over" if they can't get through to the 111 NHS phone line.

It's also tweeted this advice on how to cope with the stress of being stuck at home.

Arthur Cook, 92, and his daughter have been sharing videos of him singing on social media.

Aston Martin suspends all UK production

Aston Martin has temporarily suspended all manufacturing operations at its UK plants "in line with government instructions," it has been announced.

The suspension will come into force tonight, the Warwickshire-based company says.

A statement read: "The period of manufacturing suspension is initially planned to Monday 20 April 2020, however, the business will continue to review the situation and will look to resume operations as soon as it is reasonable to do so."

Round-the-world couple isolating in Istanbul

A Shropshire couple who embarked on a round-the-world trip in their campervan are self-isolating in Istanbul.

Chris and Marianne Fisher from Telford, Shropshire, sold all their possessions and have been travelling in their van since May 2018, but began a round-the-globe trip in January this year.

They arrived in Turkey early last week, but have remained on a campsite after borders closed.

Copyright: Tread the Globe

Foreign Secretary Dominic Raab says Britons going abroad should return to the UK as soon as possible because international travel is becoming more difficult, but the couple will stay where they are.

"The message was 'come home' to all people travelling on holiday, but we are actually living in our home, and that currently is Istanbul for the duration of our visa," Mrs Fisher said.

Mr Fisher added: "If we flew back, we would have to find somewhere to leave our van, be in close proximity to people on aeroplanes and in airports, then get public transport to somewhere, but we don't have anywhere to go, we can't stay with relatives because they are elderly.

"We think it helps the situation to stay where we are."

By Robert Cuffe

Head of Statistics

When is a store 'essential'?

There appears to be some confusion over what counts as an "essential" store.

You can find out more about what the government considers "essential" retail here, including a list of non-food suppliers you're still permitted to visit.

Home and hardware shops, plus pet stores, are among them, but according to the Dobbies garden centres on the outskirts of Shrewsbury and Telford, they also should count.

Both have opened this morning, and an email sent to customers said they considered themselves essential.

They also said that sales of essential items made up 70% of their business.

Police to 'target' most 'problematic' rule-breakers

Police officers will "move to enforce" stricter measures introduced by the government if people fail to heed them, says the West Midlands Police chief.

Copyright: West Midlands Police

Chief Constable Dave Thompson said the force was already receiving many calls on potential breaches of the arrangements, although he did not share detail on how government direction was being ignored.

"We would ask you to trust that we will target the most problematic behaviour," he said.

"This will only work if people make sensible choices and observe what they are being told."