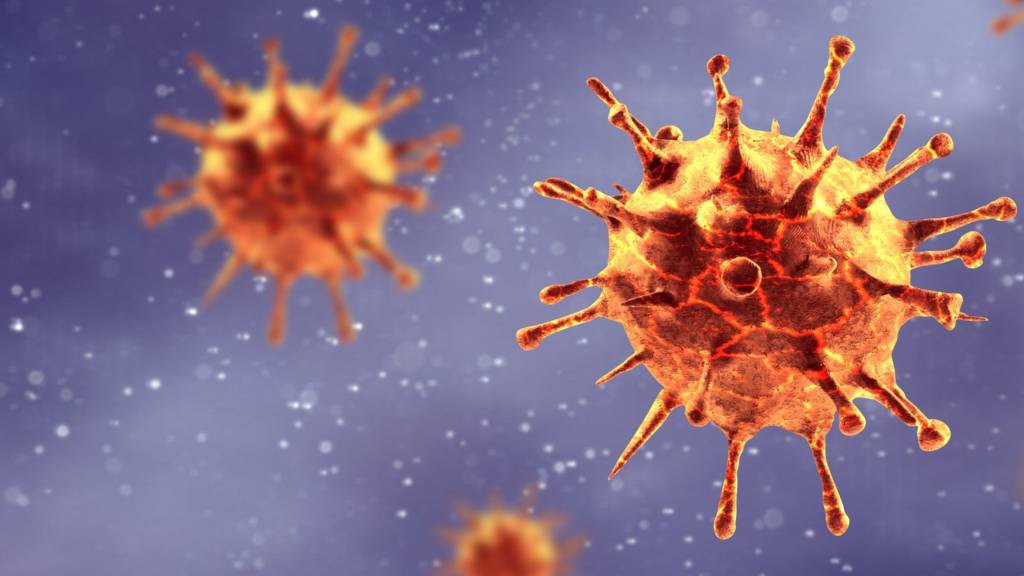 That's all from our live page today...

Join us from 07:00 GMT on Tuesday for the latest updates from across the West Midlands as the coronavirus crisis continues.

Equipment smashed in hospital break-in

A "large group of teenagers" smashed glass doors at Kidderminster Hospital and broke hospital equipment, police said.

Officers were called during the early hours of Sunday after the group set off fire extinguishers and broke equipment around the hospital after entering through the smashed doors, West Mercia Police said.

Insp Dave King said: "At this very challenging time for our health care system and wider emergency services it is unacceptable for anyone to tamper, destroy or in any way hamper the effectiveness of hospital equipment or ambulances."

He called for anyone with information which could help the investigation to contact the force.

Closed butterfly farm hopes for 'happier times'

Stratford-upon-Avon Butterfly Farm says it has closed temporarily to "assist in stopping the spread" of the coronavirus.

Copyright: Stratford Butterfly Farm

"Looking after its customers, visitors and colleagues is the farm's top priority and it has not taken this decision lightly," said a spokesperson for the attraction which usually opens every day except Christmas Day.

Staff will continue to look after its creatures and gardens behind closed doors.

"The farm looks forward to re-opening in happier times," the spokesman said.

Pray-at-home plea as mosques close

Local Democracy Reporting Service

Muslims are being urged to pray at home as mosques close their doors during the coronavirus crisis.

Following emergency meetings, the Union of Muslim Organisations (UMO) in Walsall has encouraged mosques to shut, telling a 30,000-strong community to stay at home when the daily calls to prayers take place.

Image caption: Emergency meetings have been taking place between faith leaders and the council

Mohammed Arif, interim chairman of the UMO, said almost all mosques had agreed to close their doors. He accepted this would be distressing for people, but said the severity of the COVID-19 outbreak meant they had to act.

"We are aware that our community is disproportionately at risk from the virus due to various health-related factors and extended family structure," he said.

Meetings are being held to discuss arrangements for the holy month of Ramadam which starts at the end of April. Discussions are also taking place over burial arrangements.

Make a difference: Food delivered to police staff

Coronavirus: More prisoners test positive

Danny Shaw

BBC Home Affairs Correspondent

At lest three more prisoners have tested positive for Covid-19.

An inmate at Oakwood jail near Wolverhampton is recovering in his cell after it was confirmed he had the virus.

Twenty other prisoners are self-isolating.

It's understood a prisoner at HMP Birmingham has tested positive and the jail has been placed on lockdown as a precaution.

An inmate at Wymott Prison in Lancashire also has the virus.

Some Prison Service headquarters staff with operational experience are being redeployed to fill staff shortages in prisons after it's thought more than 1,000 officers are unable to work because they're self-isolating or ill.

Mum's thanks over daughter's birthday

A mother has thanked her local community for helping her daughter to celebrate her ninth birthday.

Jenny Warwood, from Gornal, has terminal cancer and so has been self isolating with daughter Aaliyah.

Aaliyah had been set to celebrate her birthday, on Thursday, with friends at a trampoline park, but it had to be called off.

Jenny said: "Being in an area full of children and people wasn't ideal for me.

"I woke up and felt so sad and angry that I couldn't give that for her birthday."

Ms Warwood, 30, put a post about the situation Facebook, and local businesses rallied to bring Aaliyah balloons, a birthday cake and presents.

"She was more shocked than anything that people could be so kind," Ms Warwood said.

Beth Snow, who set up the Gornal Coronavirus Support Network Facebook page and helped organise the surprise, said: "Gornal is an amazing community, we have massive community spirit, it was never going to be a difficult challenge but I have still been overwhelmed by the assistance and the support we have received."

Air show cancelled 'to protect visitors and health workers'

This year's RAF Cosford Air Show in Shropshire has been cancelled as the UK battles to prevent the spread of coronavirus.

Organisers said cancelling the show, planned for 14 June, was a "difficult decision" but the event drew on emergency services who needed to "concentrate on the matter in hand".

"Although we are disappointed to be in this position, we believe it is the right decision to protect the health and well-being of our visitors and serving personnel. This is, and always will be, our top priority," a spokesperson said.

Customers will be able to get a full refund or use their tickets for the next show. Organisers said they were looking at the possibility of it taking place in September.

Tens of thousands of spectators turned out for last year's event, where a display by the Red Arrows was among attractions.

Making a difference: A virtual game of chess

BBC WM listener Chris Phillips from Wolverhampton has sent in this picture of his seven-year-old son Ruben playing his grandad at chess over a video call.

His grandad has Parkinson's Disease and so is self-isolating, said Chris.

In pictures: Eerily quiet city centre

These pictures of New Street Station at lunchtime on Monday show just how many people are heeding warnings and staying out of Birmingham city centre.

And cafes and restaurants at The Mailbox's canal area are shut with some being boarded up.

A simple guide explaining how to make a FaceTime video call.

Unwell residents asked to double bag rubbish

Local Democracy Reporting Service

Solihull residents who are unwell have been asked to double bag any rubbish which could carry the coronavirus to help prevent its spread.

Anyone with symptoms of the virus should use two bin bags and also leave waste at particular risk of contamination, such as cloths and tissues, for 72 hours before putting them out for collection, the council said.

The move is in line with government advice to protect refuse workers and amid concerns over how long the virus can survive on various surfaces.

Ken Hawkins, cabinet member for the environment and highways, said:"We don't exactly know the shelf-life of this thing."

Coronavirus: Hospital helps self-isolating family to register death

A family who were struggling to register a coronavirus-related death due to having to self-isolate said they now hope to do so.

Copyright: Family handout

Earl Sewell, 72, from Handsworth Wood, Birmingham, who had underlying health conditions, died last Monday at City Hospital after being diagnosed with Covid-19.

His wife and wider family had to self-isolate and struggled to register the death within the required five days, and had rung BBC WM for help.

Mr Sewell's widow, Jean, said her brother-in-law had now been able to collect the certificate of death from the hospital and had an appointment today to collect death certificates from the registry office.

"I hope and think hospitals and [the] registry office now have a process in place so that others will find it easier," she said.

A statement from the hospital said arrangements were in place for when a family could not pick up a death certificate but that they had failed last week.

Rainbow artwork: Your pics

Rainbow pictures have been springing up across the country in a bid to make people smile during this gloomy period.

It's a story we featured on the BBC Midlands Facebook page over the weekend and plenty of you got in touch to share your photos.

We couldn't let them go by without a colourful wave to them.

Emma Jain Fletcher Sophie has put our rainbow in the window in Solihull

Layla Briggs is in Redditch.

Charlotte Brown painted the window with her son.

Copyright: Charlotte Brown

'Stay at home' pleas issued

"If you choose to stay at home, you will save lives".

This is the message being posted by NHS staff across the region.

This picture was issued by the Shrewsbury and Telford Hospital NHS Trust.

Surplus food delivered to theatre staff

Food has been delivered to NHS staff working at George Eliot Hospital in Nuneaton.

Copyright: The Loft at Buzzards Valley

Copyright: The Loft at Buzzards Valley

A small care package of fresh food was donated by Tamworth bistro and deli, The Loft.

It said the supplies were for theatre staff who can't get out to the shops.

New timetables brought in for commuters

Train timetables across the West Midlands are changing.

Chiltern, Avanti and West Midlands Railway are among services bringing in new timetables due to fewer people travelling because of the threat of coronavirus.

West Midlands Railway said the timetable will help the company cope with staff being isolated.