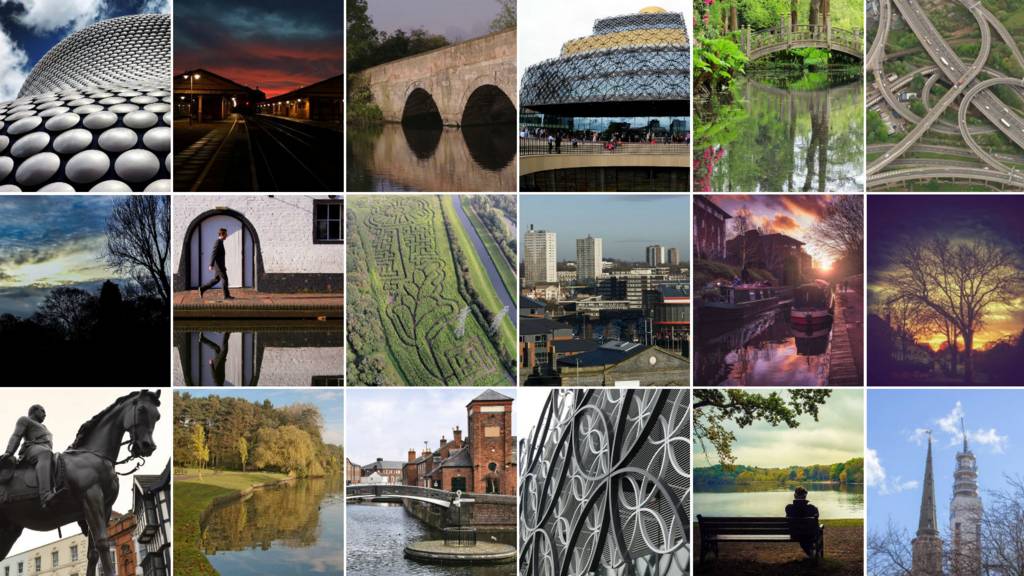 BBC Local Live: Birmingham & the Black Country
Summary
Charity in memory of Black Country referee killed in Tunisia
Man charged after EDL protest outside mosque
Birmingham to host BBC Sports Personality of the Year
Tom Watson tells Corbyn he has 'no authority'
News updates on Monday 27 June 2016
'Better, more frequent services' for Bromsgrove railway station

Bromgrove's new railway station, which was set to open eight months ago, will open in July, officials say.

Quote Message: A more reliable signalling system is being installed and the line between Bromsgrove and Barnt Green will be electrified, which will provide passengers with better, more frequent and reliable services. from Martin Ball Area director for Network Rail

Police investigate attack on halal butchers

Analysis of report criticising HS2

Richard Westcott

Transport correspondent

I've been looking at the National Audit Office report which says the HS2 high-speed rail project has an "unrealistic timetable".

It was written before the Brexit vote, so it doesn't speculate on what effect, if any, it could have on HS2.

The Department for Transport's very keen to send out a "business as usual" message, promising that planned investment in our roads and railways won't suffer.

MPs are due to vote on phase one of HS2 later this year. If they approve the bill, that's effectively the green light to start building the line from London to Birmingham. And MPs approved the project overwhelmingly the last time they had a vote.

More from me on the BBC website here.

Guns Village School: New name shot down

Guns Village School wants to change its name but some parents say the title is historic.

Travel: One lane closed on M6 northbound

A broken down vehicle is blocking one lane of the M6 northbound between J3, for the A444 (Nuneaton) and M6 J3a.

Delayed railway station set to open

Bromsgrove's new railway station is set to open next month, officials have confirmed.

The £24m site, which has longer platforms, a waiting room and a 350-space car park, was expected to open to passengers last November.

Copyright: WORCESTERSHIRE COUNTY COUNCIL

Image caption: Plans for the station were approved in 2013

Latest weather for the West Midlands

Our coverage across the day

We're back at 08:00 on Tuesday with our usual mix of news, sport, travel and weather, but keep an eye out here for updates through the evening and into the morning.

Hate crime concerns 'particularly since the EU Referendum'

The Police and Crime Commissioner for the West Midlands David Jamieson has said he has been approached with concern over reports of hate crime "in particular since the result of the EU Referendum".

He said tackling hate crime was a "priority" and officers were "monitoring the situation closely" for any upsurge.

UK will not leave the EU for another two years - Lichfield MP

Michael Fabricant, Conservative MP for Lichfield, says he believes the UK will not leave the European Union until around 31 December 2018.

He said: "At present, we expect Article 50 (formal notice to leave the EU according to the Lisbon Treaty) to be invoked by whoever replaces David Cameron as Prime Minister.  

"That will lead to a further two years of negotiation. 

"We will then be free to sign pre-agreed trade agreements with the EU and other nations. Forget the political rhetoric: the United States Department of Commerce, Germany, Australia, Canada, New Zealand, and South Korea are but the first to have announced they want trade agreements with us."  

Months of potential disruption for people driving in and out of Birmingham

Ben Sidwell

BBC Midlands Today

Drivers who use one of the main routes into and out of Birmingham city centre are facing delays and closures for the next six months. 

Access to the Aston Expressway from Salford Circus and Park Circus will be closed from this weekend for maintenance and inspection work.

The entire expressway will also be closed for seven weekends across the summer including days when Aston Villa and Birmingham City have home matches. 

An estimated 80,000 vehicles use the road every day. I'll have more on this for the Midands Today on BBC One at 19:30.

Nick Owen

Presenter, BBC Midlands Today

Suzy Edward's suffered pain and loss a year ago when three of her family died in the shootings in Tunisia. Now she has set up a charity in the Black Country.

Drivers who use one of the main routes into and out of Birmingham city centre are facing delays and closures for the next six months.

And we report from the trial of a former Ukip MEP for the West Midlands.

Join us for more on these stories and others with the Midlands Today on BBC One at 19:30.

Vow to fight Dudley Council plans to end weekly bin collections

Opposition leaders have vowed to "fight tooth and nail" against Dudley Council's "ridiculous" plans to end weekly bin collections and charge for the removal of green waste.