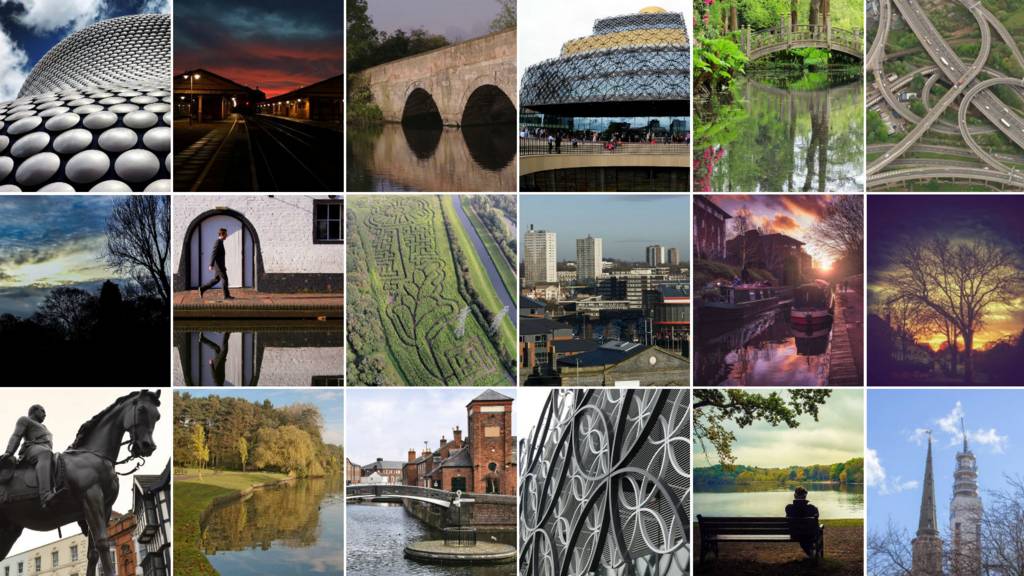 BBC Local Live: Birmingham & the Black Country
Two women who lost family in the Birmingham pub bombings and Hillsborough tragedy have met for the first time.

Our coverage across the day

We're back at 08:00 tomorrow with our usual mix of news, sport, travel and weather, but keep an eye out here for updates through the evening and into the morning.

Front page story: Stourbridge's Mary Stevens Hospice to launch urgent £3m appeal

Stourbridge's Mary Stevens Hospice is to launch the biggest appeal in its history to fund a £3million revamp of its day unit to cope with increasing demand.  

Copyright: Stourbridge News

"Time to get behind them" - Nigel Spink on Di Matteo and Clarke

Mikey Burrows

BBC WM Sport

Former Aston Villa goalkeeper Nigel Spink has backed the impending appointments of Roberto Di Matteo and Steve Clarke.

Di Matteo is expected to be officially announced as Villa's new manager in the next 24 hours, with the former Albion Head Coach joined by another former Baggies boss in Clarke as his assistant.

Spink has been telling BBC WM it's time for the fans to leave last season in the past and unite behind the new management team. Listen to the interview in full here.

Mo Farah coming to Brum: 'Home crowd will be a great motivator for me'

Boy treated for serious head injury after falling off scooter

A 10-year-old boy is being treated for a serious head injury after falling from a motorised scooter in Tamworth this afternoon.

West Midlands Ambulance Service says it received a 999-call to the Castle Grounds at about 12:30 after the boy fell from the scooter while going down hill.

The boy was flown by air ambulance to Birmingham Children's Hospital -  his injuries are not thought to be life-threatening.

Watch: Overnight forecast for the West Midlands

Rebecca Wood

BBC Midlands Today

'Di Matteo/Clarke partnership could give Villa fans the success they've been craving for years'

Di Matteo's appointment has been on the cards for a while, particularly since the other leading candidate for the Villa job, Nigel Pearson, joined Derby.

But it's the recruitment of Steve Clarke as Di Matteo's number two that could really work in Villa's favour.

There's plenty of symmetry to their respective careers too. The pair played together at Chelsea, and Clarke worked successfully as Jose Mourinho's assistant at Stamford Bridge too, while Di Matteo won the Champions League when in charge of the Londoners four years ago.  

Clearly getting Villa out of the Championship at the first attempt will be a wholly different proposition for Clarke, with Di Matteo alongside him.

Intriguingly, of course, both worked separately as head coach at West Bromwich Albion, where Di Matteo DID get The Baggies promoted back into the Premier League in his first season in charge in 2009/10. So as long as their ideas mesh, the Di Matteo/Clarke partnership could give the Villa fans the success they've been craving for years.

Dudley News front page: Tributes paid to crash victim

The front page of this week's newspaper includes the story about a motorcyclist who was killed after his bike hit a car.

Star-crossed lovers get twinkle-toed treatment thanks to hip hop dancer

Elizabeth Glinka

BBC Midlands Today

A teenage hip hop dancer will perform in a ballet adaptation of Romeo and Juliet at Birmingham's Aston Hall tonight. 

Blessing Adedayo (pictured) is part of an after-school hip hop club at Hodge Hill in Birmingham. She's one of 60 youngsters from across the West Midlands who've trained with Birmingham Royal Ballet for the last three months. 

It's part of a drive to make ballet more accessible to people from all backgrounds.

BHS to be wound down as rescue attempt fails

Watch: Pub bombers 'will never be convicted'

Stephanie Barnard

BBC Local Live

Firefighters say they're shocked to have been called to a fire at a clothes bank yesterday in Solihull.

The fire service said it received a 999-call to a deposit bank on Station Road in Marston Green at about 15:30.

Copyright: West Midlands Fire Service

Quote Message: Not big, and definitely not clever. With a number of people relying on the funds and items from these clothes banks, we can't believe people would even consider setting them on fire. from West Midlands Fire Service Spokesperson

Tamworth rail delays: 'Man dead at scene', police say

British Transport Police says officers attended Tamworth railway station following a report a person had been hit by a train.

A spokesperson says "a man has been pronounced dead at the scene".

The incident was reported at 14:26 and police are working to identify the man and inform his family.

Travel: Tamworth train delays expected until 17:00

More on the disruption to rail services through Tamworth this afternoon - National Rail Enquiries say emergency services are dealing with an incident near Tamworth.

They say that's causing disruptions to journeys between Birmingham New Street and Derby, affecting Cross County trains.

National Rail Enquiries say the disruption's expected to last until 17:00 and some services could be cancelled or delayed by up to 60 minutes.

Travel: Tamworth 'incident' blocking rail services

Train services through Tamworth are being disrupted because of what train operators are calling an "incident". We'll bring you more details when we have them.

Get the latest news from BBC Travel.