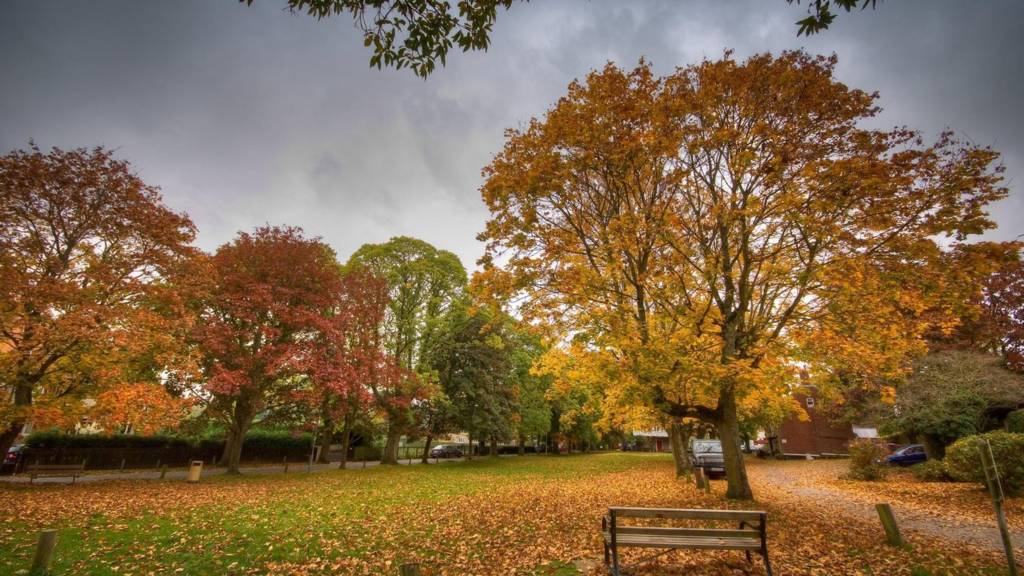 Berkshire live: Monday 28 November
You can get in touch by email, on our Facebook page or on Twitter @BBCBerkshire.
Berkshire's latest headlines

Traffic latest: Delays after burst water main

A burst water main and the resulting emergency repairs are causing delays both ways on the A338 at Hungerford.

Image caption: Delays both ways on the A338 following burst water main

The changing face of Newbury

Local historian Tony Higgott has been chronicling the history of Newbury. 

He told BBC Radio Berkshire's Anne Diamond about his latest book which tells the story of Newbury since the 1960s, featuring bypass protests, diesel railcars, and cruise missiles. 

Moore revelling under Reading approach

Image caption: Moore helped Reading to a fifth successive Championship win on Saturday

Reading defender Liam Moore believes "trying new things" in training and matches is helping improve his game.

Moore helped Reading to a fifth successive Championship win on Saturday as they edged out Bristol City 2-1.

"To have a manager who wants his defenders to play is only going to improve me as a player," Moore said.

The 23-year-old will miss their next match at Fulham on Saturday through suspension after picking up a fifth booking of the season.

Read more here. 

BBC Music showcase Reading band

Reading based band The Amazons have been highlighted on BBC Music's 'Sound of 2017' longlist along with fourteen other artists. 

The list showcases some of the most exciting rising stars in music. Previous acts include Adele, Sam Smith and Ellie Goulding.

The acts that appear on the 'Sound Of' list are all hand-picked by a panel of impartial experts from the music industry. The shortlist of five artists is revealed in January.

Eton appoints first female deputy head

Toby Wadey

BBC Berkshire Online

Eton College has appointed a female deputy head for the first time in its 576-year history. 

The all-boys' public school said Su Wijeratna, currently deputy head at St Paul's Girls' School in London, will start in September 2017. 

She will replace Dr Bob Stephenson, who has held the position at the Berkshire boarding school since 2003.  

Image caption: Su Wijeratna will start in September 2017

Severe disruption: M4 Berkshire westbound

BBC Travel

M4 Berkshire westbound severe disruption, between J10 for A329 and J11 for A33.

M4 Berkshire - One lane blocked on M4 westbound between J10 A329(M) Wokingham and J11, A33 (Reading), because of a broken down vehicle.

Check local traffic and travel reports for:

Road set to reopen after house hit by lorry

Toby Wadey

BBC Berkshire Online

The main road crossing the Thames through Streatley is expected to reopen at 16:00 GMT. 

A lorry became wedged between a house and the Bull pub on Thursday when the driver attempted to make a tight turn. 

The A329 Streatley crossroads and B4009 Streatley Hill have remained closed since.

Bob Bosley, a West Berkshire Council engineer, said a chimney stack damaged in the incident was "unsafe". 

He added that it had to be taken down "brick by brick".

Image caption: A lorry became wedged between a house and the Bull pub on Thursday

Latest weather: Freezing conditions forecast overnight

It is expected to remain sunny and dry across Berkshire this afternoon before temperatures dip to as low as freezing overnight. 

The chilly conditions are forecast to continue tomorrow with highs of 4C during the day. 

Image caption: The chilly conditions are forecast to continue tomorrow

Reading FC meet to discuss sexual abuse

Tara Maxwell

BBC Radio Berkshire newsreader

Reading FC academy's safeguarding officer David Downs has just been telling us the safeguarding team is meeting later this week to see if there's anything that needs to be done to improve monitoring of what happens at the club.

This is after the FA was accused of being "too slow" in reacting to allegations of sexual abuse in football by the chair of the Culture, Media and Sport Committee.

Mr Downs says "we're certainly not complacent about it and are quite vigilant but maybe we need to be more vigilant."

Helping vulnerable women in Slough

Slough is the first place outside London to offer a project to help prevent vulnerable women from getting pregnant and having their children taken into care.

Pause will run the scheme, and their Chief Executive Sophie Humphreys spoke to BBC Radio Berkshire's Andrew Peach.

Reading FC celebrates birthday of all-time leading goalscorer Trevor Senior

Police release CCTV images of a man connected with Reading burglary

Thames Valley Police have released CCTV images of a man they want to speak to as part of an investigation into an incident of attempted burglary and criminal damage.

Between 3am and 4.30am on Monday 14 November, an offender attempted to gain entry to a house in Connaught Road, Reading. The offender then slashed the tyres of cars parked in and around Connaught Road.

Anyone with information should contact police on 101.

Newbury lights up for Christmas

Government cash to fix potholes in Berkshire

Faye Harland

BBC Radio Berkshire news editor

Following the Autumn Statement, the Government has given more details about how it will spend the £1.3 billion promised towards improving roads, cutting congestion and funding new transport schemes.

Berkshire's councils will get more than £11.5 million to spend on preventing and fixing potholes.

Slough Borough Council will also be given funds to make safety improvements on an 8km stretch of the A4.

Final week to visit Reading Gaol and Oscar Wilde's cell

No change to diary as Queen mourns cousin Margaret Rhodes

The Queen will carry on with her engagements this week despite grieving for her close friend and cousin Margaret Rhodes. 

It is understood the monarch's programme will not change and she will still host a reception on Tuesday to celebrate the charity work of Princess Alexandra in the year of her 80th birthday. 

Mrs Rhodes, who was 91 and less than a year older than the Queen, died on Friday after a short illness. She was one of the Queen's childhood playmates and a key confidante. 

The pair maintained a close friendship and Mrs Rhodes was a bridesmaid at the Queen's 1947 wedding to the Duke of Edinburgh. 

The Queen regularly visited her at her home in Windsor Great Park.

Formal identification expected on body found in Maidenhead

Michele Cross

BBC Radio Berkshire newsreader

We're expecting to hear soon news on the formal identification on a body found in Maidenhead.

Police believe it to be that of an 83-year-old who disappeared in the town three weeks ago. 

The body was found on land near Brownfield Gardens near Maidenhead Golf Club. 

Police say they've informed the family of Beatrice Stafford and the death isn't thought to be suspicious.

Cold weather prompts opening of homeless shelter

Slough Borough Council is opening an emergency night shelter for rough sleepers from tonight until Thursday morning, following a forecast of cold weather.

As part of its winter protocol, the council opens a night shelter when the temperature is expected to fall below freezing for three consecutive nights.

Anyone who thinks they might need to use the shelter is being asked to register urgently.