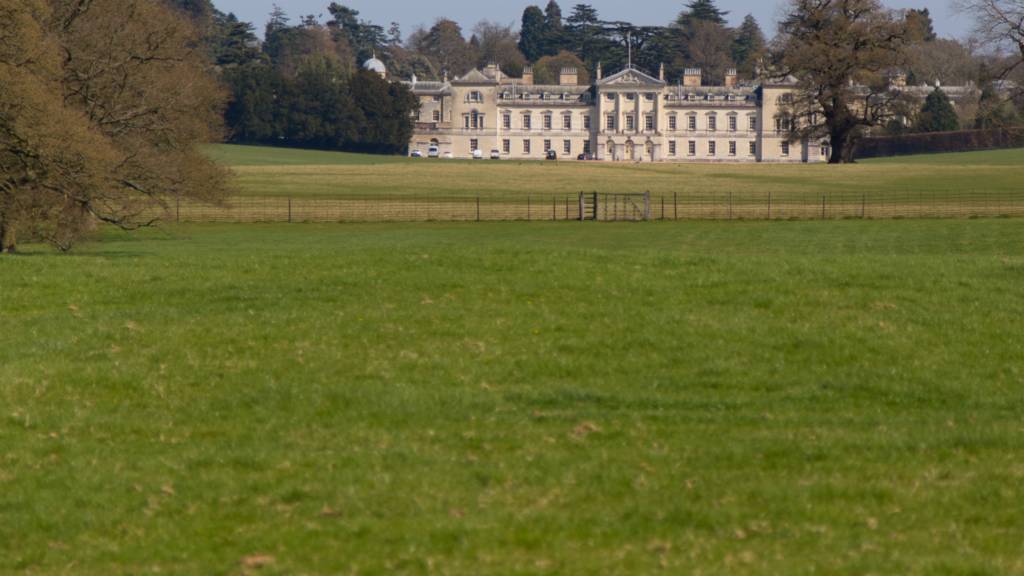 BBC Local Live: Beds, Herts & Bucks
Summary
Updates for Tuesday, 12 January 2016
News, sport, weather and travel updates resume at 08:00 on Wednesday
Goodbye from the Beds, Herts and Bucks Live team

Weather: Becoming drier with clear spells

There will be further scattered showers, but it will become drier later in the night.

Top temperature of 6C (42F) with widespread ground frost and a risk of icy patches by dawn.

BBC Weather has more details.

St Albans Cathedral organ scholar talks about viral video

Roberto Perrone

BBC Three Counties Radio

A organ scholar at St Albans Cathedral who created a video of David Bowie's Life on Mars being played on the organ has spoken about it's online success.

"We put on an impromptu musical performance. We had a small gathering of people there," organ scholar Nicholas Freestone said.

"It was videoed, posted up to Facebook and then it all went very mad, very quickly," he said.

Copyright: YouTube/St Albans Cathedral

Public rallies around striking doctors at Lister Hospital

Podcast reveals how codebreakers helped push Italy out of Egypt

Mariam Issimdar

BBC Local Live

A new podcast from Bletchley Park has revealed how codebreakers supported an operation to push the Italian invading force back out of Egypt.

The Government Code and Cypher School had already spent years mastering Italian ciphers before war broke out with the country.

Unfortunately, the Italian armed services changed all its code books at the outbreak of hostilities in June 1940, but by October the British codebreakers had cracked the new system.

Inquest date set into death of woman at bus station building site

Junior doctors' strike: Ampthill woman's operation cancelled

A woman from Ampthill has had her operation cancelled because of today's junior doctors' strike.

Ann Vickers, from Ampthill, was due to have a stent put in for a kidney condition at Bedford Hospital.

Ms Vickers said: "My daughter was going to take me - she's a mobile haridresser so she'd moved all of her appointments. I've got to hope that when the next appointment comes, she'll be able to do it".

Afternoon headlines: Woman's operation cancelled... Ex-wife's appeal to missing man

Tony Fisher

BBC Three Counties Radio

The stories we're looking at:

A woman from Ampthill has had her operation cancelled because of today's junior doctor strike
The ex-wife of a man who disappeared in Bedfordshire on New Years Day has appealed for him to return

Actor Robert Lindsay made patron of Buckinghamshire charity

Actor Robert Lindsay has been announced as principle patron of Buckinghamshire charity, Scannappeal.

The 66-year-old actor (pictured right), well-known for his role in My Family, has lived in the county for over 21 years and says he's "witnessed firs-hand the fantastic outcomes" the charity helps deliver.

The charity, founded in 1987, uses it's funds to purchase medical equipment for Buckinghamshire hospitals.

The Big Picture: Bedfordshire's Woburn Abbey

The main image at the top of our live page today shows Woburn Abbey in Bedfordshire.

If you'd like to share any of your photos of places in Beds, Herts and Bucks, email us here.

Weather: More rain this afternoon

It will turn increasingly showery this afternoon, but some sunny spells will remain. 

The showers will possibly be heavy at times and it will feel cold as the northwesterly wind picks up. Maximum temperature: 6C (43F).

Travel: Serious collision closes A421 at A6

The A421 eastbound in Bedford is closed due to a serious collision at the A6.

Beds Police back campaign warning against travel to Syria

Tony Fisher

BBC Three Counties Radio

Police in Bedfordshire have given their backing to a film showing Syrian refugee mothers warning about taking families to Syria. 

Copyright: YouTube/Prevent Tragedies

The short film is part of a national counter terrorism campaign aimed to preventing people from going to the war zone.

Last year a family of 12 from Luton, were understood to have travelled to Syria to join the so called Islamic State.

Keepers count animals at Whipsnade Zoo

Simon Oxley

BBC Three Counties Radio

Keepers at Whipsnade Zoo in Bedfordshire are carrying out the annual stock take of animals today. 

They will be counting more than 2,500 animals. The compulsory count is used to manage the international breeding programmes for endangered animals.

Watch: De Havilland Mosquito Prototype

Dani Bailey

BBC Local Live

Today we've learnt that Hertfordshire's de Havilland Aircraft Museum will receive just over £62,000 from the Heritage Lottery fund, which will help build a new hangar.

Well, in late November last year, we celebrated the 75th anniversary of the first flight of the de Havilland DH 98 Mosquito Prototype, so why not take a look at the "Wooden Wonder" in moving pictures...

Junior doctors 'just asking that their pay isn't cut'

A junior doctor on strike in Luton today says they're "not asking for a pay rise, we're just asking that our pay isn't cut".

Dr Revati Kumar, who has been a junior doctor for five months at the Luton and Dunstable Hospital, said: "I think it's fair to say that we should be reimbursed adequately for what we do."

Junior doctors are on picket lines outside hospitals across England after walking out on strike for the first time in 40 years.

Animal charity saved after public raise almost £4k

The legacy of a south Bucks charity founder appears to have been saved after the public answered a Christmas appeal for donations.  

Man charged over CDs distributed in Bucks

Police have charged a man with making indecent images of children following an incident in Buckinghamshire in September, in which CDs were distributed in and around Chesham. 

A 25-year-old from Maidenhead is due to appear at Aylesbury Crown Court next month.

Penn School site: Complete redevelopment 'unacceptable'

Jessica Cooper

BBC Three Counties Radio

Wycombe District Council has issued a document telling developers that complete redevelopment of the Penn School site would be unacceptable.

BBC Three Counties has been told a sale is close to being agreed for the 19 acre site in Buckinghamshire.

On the market for £6m, it is thought the winning offer is likely to exceed the asking price.

Missing Hitchin man: Ex-wife urges Bedfordshire residents to 'cast minds back'

Dani Bailey

BBC Local Live

The ex-wife of missing man Leonard Scott has made an appeal for information, saying: "I'm urging the public in Bedfordshire to cast their minds back to the end of December to see if they can remember seeing him." 

Copyright: Bedfordshire Police

The 64-year-old from Hitchin has been missing for nearly two weeks. His car was found in the car park of The Anchor Inn at Great Barford on New Year's Day but he hadn't been seen for several days before.

Eileen Scott, who was married to him for 35 years, says he is funny, caring and passionate about music.