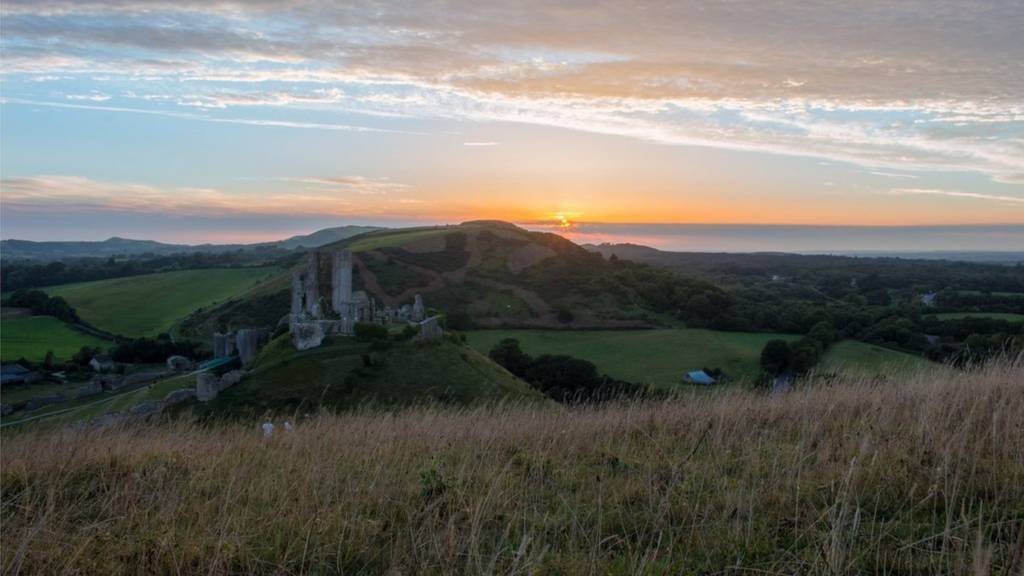 Summary
Body find at Southampton hotel sparks chemical alert
Bestival apologises over wristband delay
Tribute to girl, 3, and unborn brother killed in crash
RMT strike on Southern rail network enters its second day
Doctors say new plans will make it harder for patients to get appointments
Blandford Cemetery wall and chapels win listed status
Updates on Thursday 8 September
  BBC Local Live for Hampshire and Dorset returns tomorrow at 08:00.  

A look back at Southampton's 1966 BBC week

We've delved into the BBC South archive to look back on the 1966 BBC week in Southampton.

Colour TV was demonstrated - there was also an appearance from a Dalek, fresh from the set of Doctor Who.

Severe disruption : M27 Hampshire eastbound

BBC Travel

M27 Hampshire eastbound severe disruption, at J1 for A31.

Severe disruption : M27 Hampshire eastbound

BBC Travel

M27 Hampshire eastbound severe disruption, at J9 for A27 Whiteley affecting J8 for A3024 Bursledon.

Puel looks forward to Wenger reunion

Puel replaced Ronald Koeman as Southampton manager in June after ending his four-year spell with Nice.  

Swimmers set for Bestival crossing

A group of festival goers are taking an alternative route to the Isle of Wight by swimming across the Solent.

The 24 swimmers have been offered complimentary tickets to Bestival this weekend for making the fundraising 1.3-mile swim across to the island

Now in its 10th year Swim2Bestival has raised more than £79,000 for charity.

Woking sign Eastleigh's Essam on loan

Centre-back Essam began his career at Gillingham and had spells at Crawley Town and Dover Athletic, before moving to Orient in the summer of 2015.  

NHS boss was 'already doing' new job

Image caption: Katrina Percy's new post did not previously exist, was not advertised and she was the sole candidate

It was revealed on Wednesday a new £240,000 a year post was "created for her" and she was the "only applicant".    

Your pictures: Horton Tower at sunset

Thanks to Martin who sent in this picture of the sunset at Horton Tower near Chalbury Common yesterday evening.

You can send us your photos of the region via email, on our Hampshire and Dorset Facebook pages or on Twitter @BBC_Hampshire and@BBCDorset.    

Breaking

Man pleads guilty to Portsmouth hammer attack

A man has admitted attacking a 17-year-old girl with a hammer at an address in Portsmouth.

James Hemming, 28, pleaded guilty to wounding with intent to cause GBH, when he appeared before Portsmouth Crown Court.

Police said the incident at a property in Shearer Road on 11 April left the teenager with "life-changing" injuries.

Hemming, of Cross Street, will be sentenced on 2 December.

Tractor hits high-voltage power line

A tractor has hit an overhead power line on the Isle of Wight, cutting the electricity supply to 370 customers.

Scottish and Southern Electric Networks were called at 12:53 BST to a field at Winford near Shanklin.

The firm says its engineers isolated the power feed and are working to restore supplies.

It estimates that the work will be completed by 18:00 BST.

There is no information so far on the welfare of the tractor driver.

Bestival queues 'lasting several hours'

Bestival-goers continue to vent their anger about the queues to get on to the festival site, which are apparently lasting several hours.

Here's one message on Twitter:

We've had a reponse from the organisers:

Quote Message: A large volume of festival-goers arrived on site at once, which has caused some queues to develop. The Bestival production team have been in attendance and new entry lanes have been opened and we are doing all we can to get everyone on to site as quickly and safely as possible. from Bestival

Holly Green with the latest forecast

It seems the incident at Travelodge in Southampton is winding down but we'll bring you more updates this afternoon when we get them.

Travelodge death 'not suspicious'

Hampshire police has just released a statment about the incident at Travelodge in Southanmpton.

It says: "We are currently on scene... following a report of a man's body having been found.

"Initially... it was reported there may be a hazardous material in the room where the body was found.

"As a precaution, we worked closely with our colleagues at Hampshire Fire Rescue Service to make the area safe and ascertain the exact circumstances.

"We can now confirm the area is safe, there is no wider risk to the community and the death is not being treated as suspicious."

Emergency services leave Travelodge scene after death

Our reporter at the scene says an area behind the Travelodge in Southampton was cordoned off as police dealt with the incident.

We've been told a body was found in one of the rooms and there was a suggestion hazardous materials were involved.

Most of the ambulance crews and police officers have now left the scene after it was declared safe by fire crews.

Breaking

Body found at Southampton hotel

Hampshire fire service has just confirmed it was called at 13:01 to the Travelodge in Lodge Road, Southampton, after a body was found in one of the rooms.

There was a suspicion hazardous materials may have been involved but crews did not find anything and declared the area safe.

Hotel refuses to comment about incident

The Travelodge hotel at the centre of an emergency service operation in Southampton has refused to give more details.

A spokesperson said: "As this is a live police investigation, we cannot make any further comment at this stage.

"We are fully supporting Hampshire Constabulary with their investigation."