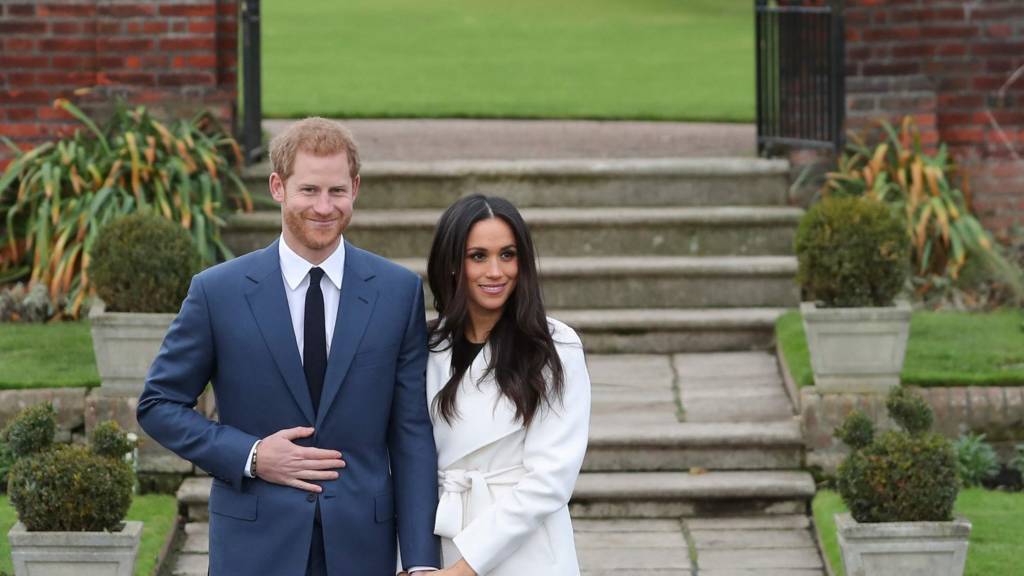 Harry and Meghan give first interview
Meghan's Suits co-star Wendell Pierce gives his blessing

Colourful history of the previous Duke of Sussex

If Harry and his royal fiancee do become the Duke and Duchess of Sussex, they will no doubt be interested to know that the first and only previous Duke of Sussex was Prince Augustus, sixth son of King George III.

Suffering from asthma, he was considered to be not sufficiently strong to join the military and was instead was sent abroad, where he married Lady Augusta Murray - nicknamed by him as Goosy - in secret Rome ceremony in 1793, PA says.

"But the marriage was declared void by George III, who had not given his approval. It was later annulled on the grounds that it contravened the Royal Marriages Act 1772. The prince became the Duke of Sussex in 1801. Lady Augusta did not become the Duchess of Sussex. She called herself princess and demanded a peerage, but never received one."

The duke's second marriage was to Lady Cecilia Underwood, ninth daughter of the Earl of Arran. This was also deemed illegal because he did not seek permission from the king, so Lady Cecilia was also not styled the Duchess of Sussex. She was later made the Duchess of Inverness by Queen Victoria instead.

This means Meghan Markle could become history's first Duchess of Sussex, if Harry accepts this title from his grandmother.

History lesson over.

Image caption: Prince Augustus Frederick (1773 - 1843), Duke of Sussex, 6th son of George III, in the full habit of the Order of the Thistle

Photographers from around the world were at Kensington Palace to capture the first picture of Meghan Markle and Prince Harry following the announcement of their engagement.

'A real representation of society'

Meghan Markle, who is of mixed African-American and white heritage, is set to become the first mixed-race member of the British Royal Family, with her and Prince Harry the first interracial royal couple.

But interracial relationships in general in the UK are nothing new.

According to the Office for National Statistics, the rate of mixed relationships has increased in the last few years, with one in 10 people being in them at the last census.

Meet some other interracial couples who have been telling the BBC about their personal experiences of being in a mixed relationship - and their thoughts on the royal couple.

French native Astrid and her partner of 10 years, Mike, who is Kenyan and Rwandan, live together in Birmingham.

Speaking about the royal relationship, Astrid says: "This will set a great example for England and it's an honest representation of British society."

Copyright: Astrid Guillabeau

Meghan not me?

The comedian quips in a tweet...

1. Who is Doria Ragland?

2. Which country is expected to supply the gold to make Meghan Markle's wedding ring?

3. What title are Prince Harry and Ms Markle expected to take when they marry?

4. From which African country does the central diamond of Ms Markle's engagement ring come?

Answers (no cheating please)

1. Meghan Markle's mother

2. Wales

3. The Duke and Duchess of Sussex.

4. Botswana

(Courtesy: PA)

Meghan Markle has shown off a three-stone engagement ring designed by Prince Harry.

The two outside stones came from the personal collection of his mother, Princess Diana.

At the ring's centre is a diamond from Botswana, which Kensington Palace said was a place that was special to the couple.

The prince is not the only royal to design his bride-to-be's engagement ring using jewels that belonged to his mother - the Duke of Edinburgh did the same for the Queen in 1947.

Praise for Forces 'champion' Harry

Defence Secretary Gavin Williamson tells MPs...

Quote Message: May I start by congratulating on behalf of those who work in our Armed Forces, His Royal Highness Prince Harry, on his engagement to Meghan Markle.

Quote Message: Prince Harry has acted as a proud champion of servicemen and women in the Armed Forces - most notably with his commitment to the Invictus Games.

Quote Message: I am sure we would all like to echo your words Mr Speaker in wishing the two of them the very best in their shared future together.

Queen 'gave the go-ahead'

Being fifth in line to the throne, Prince Harry had to ask the Queen for permission to marry Ms Markle.

"But I'm sure the Queen's delighted by this," explains royal biographer Robert Hardman.

"Each time another royal baby comes along, Harry moves one step further down the pecking order," he goes on.

He added that it did not matter that Ms Markle had been married before.

"We've moved on - some years ago, yes, that would've been a major issue, but not any more.

"If Harry's happy, this is what he wants, then that's great."

'Marriage is a special and joyous commitment'

"I am absolutely delighted to hear the news that Prince Harry and Meghan Markle are now engaged," says Archbishop of Canterbury Justin Welby in a statement.

"I have met Prince Harry on a number of occasions and have always been struck by his commitment and passion for his charities, and his immense love for his family.

"Marriage is a special and joyous commitment, one that Jesus celebrated together with friends at the wedding in Cana. I am so happy that Prince Harry and Ms Markle have chosen to make their vows before God.

"I wish them many years of love, happiness and fulfilment and ask that God blesses them throughout their married life together."

Congratulations from the Commons

A short time ago, opening the day's business in the Commons, the speaker had a few words on the engagement.

Former PM offers his best wishes

'Boom!' - internet enjoys the news

The internet is having some fun with news of the engagement. One video uses the "boom" moment from a video of Harry and the Queen made for the Invictus Games.

Meghan 'effect' crashes website

It appears the Meghan effect is already under way. Her white coat was made by Canadian brand Line the Label, whose website has apparently crashed due to the numbers of people trying to access it.

Watch: Happy couple arrive for photocall

Nott Cott: 'bachelor pad' turned marital home

The newly-engaged couple will live together in the modest royal residence Nottingham Cottage - circled above - in the grounds of Kensington Palace, the Daily Mail says.

"Dubbed 'Nott Cott' by palace insiders, the pair will enjoy their engagement in the pied-a-terre Harry made his bachelor pad some four years ago - before which it was Prince William and Kate's first marital home."

Charity founder praises 'very un-celebrity' star

Meghan Markle has been involved in charity work for several years, including speaking about gender equality at a One Young World Summit in Dublin in 2014.

The organisation's founder, Kate Robertson, remembers the actress for being "so eloquent, so erudite, just wonderful".

"We're very much hoping she will continue in some role with us," she told BBC News.

She said Ms Markle was "very calm, very confident - 'very un-celebrity'".

Best wishes from Canada

The country's prime minister tweets...

'The kids will be Americans...'

US journalist jokes about the news...

When did Harry know Meghan was 'the one'?

A bit more from that photocall a short time ago. Asked when he knew Meghan was special, Prince Harry said: "When did I know she was the one? Very first time we met."

Ms Markle said she was "so very happy" to be engaged to the prince.

Asked to give details on how he proposed, Ms Markle replied "save that", with the prince adding: "That will come later."

Hopefully we'll learn more in their interview with the BBC's Mishal Hussain at 6pm.