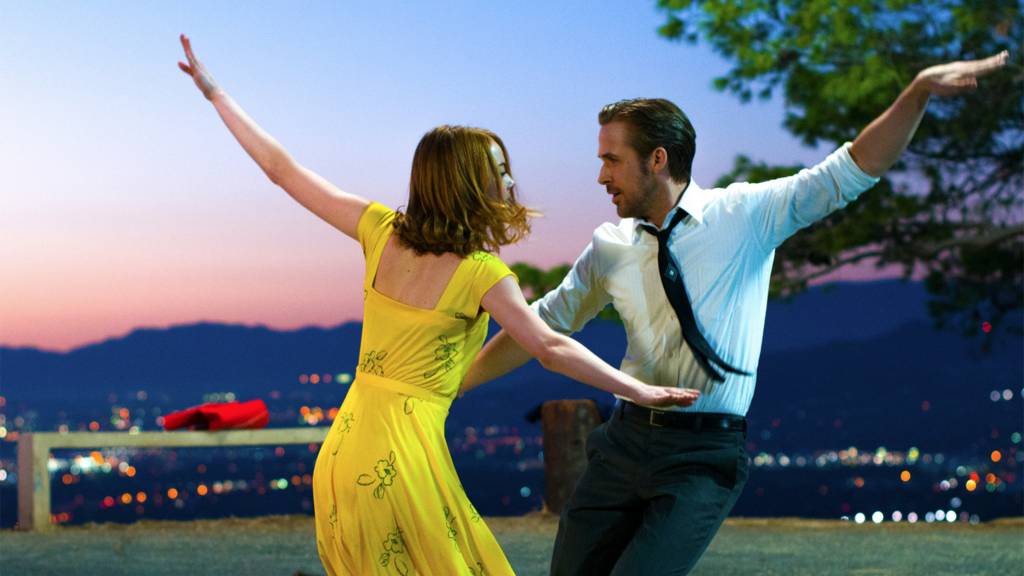 Have a listen to the best song nominees

If you like a bit of a sing song, we've put together the five tunes hoping for Oscar glory. Turn your speakers on.

Apology over Adams and Hanks error

ABC Digital have apologised after Amy Adams and Tom Hanks were mistakenly listed as nominees on the Oscars website.

"This morning, in an attempt to release breaking news as announced, ABC Digital briefly posted inaccurate information on the Oscar.com website," it said in a statement.

"The nominees announced by the Academy on Twitter were accurate. ABC quickly identified and corrected the errors. We apologise to the Academy, press and fans for any confusion."

Let's hope Amy and Tom are in a forgiving mood!

Shocks, snubs and surprises

Lizo Mzimba

Entertainment correspondent

Every year there are a few Oscar nomination shocks. And today was no exception. 

Perhaps the most unexpected was Amy Adams who's been nominated five times in the past. Her performance in Arrival has already been recognised with nominations from the Screen Actors Guild, the Golden Globes and Bafta. 

But the Academy has surprisingly decided not to nominate her for a sixth time. Although Arrival, which is very much centred around her performance, did pick up eight nominations including best picture.

In the supporting actor category many expected Hugh Grant to pick up his first Oscar nod for his much praised performance in Florence Foster Jenkins after nominations from Bafta and the Golden Globes. And after his win at the Golden Globes win for Nocturnal Animals Aaron Taylor-Johnson was also expected to feature. Instead it's Michael Shannon from the same film who's picked up a nomination.

Denzel Washington, a long-time Academy favourite, missed out on a director nomination for Fences (although he did get a best acting nomination). While Mel Gibson, who's not had an uncontroversial few years, has been symbolically welcomed back to the Oscar family with his nomination for directing Hacksaw Ridge.

For many the best superhero film of the year was the hugely successful Deadpool - but it failed to pick up a single nomination. While the critically derided Suicide Squad did get one for make-up and hairstyling.

And the often triumphant Pixar who've won the animation category Oscar on eight previous occasions will have to sit out this year's ceremony after the billion dollar grossing sequel Finding Dory failed to land a nomination from the Academy.

Poor Tom Hanks was mistakenly included in the list of best actor nominees on the Oscars official website, as was Arrival's Amy Adams in the best actress list.

The pair were two of the big surprise omissions this year, which perhaps explains the mistake. The names have since been removed but not before somebody took a screengrab.

Oscar nominations: Reaction

Not everyone is thrilled with La La Land's 14 nominations. Here's what some of you have been telling us:

Email Message: Really! La La Land 14 nominations? Has anyone actually seen the film?! Within 10 minutes of the start my wife and I looked at each other to say "Another bad choice of film!"

Very weak storyline. Music and singing not on a par with any of the great musicals. Just wanted it to end!

When will the critics actually be honest about a film? 5 star this, and 5 star that.....well it would barely get a 2 in my opinion. Hoping Hacksaw Ridge will be better...but then it couldn't really be any worse!

from Nigel Wynn

Email Message: I can't believe the hype over La La land. It was a very disappointing film, pretty poor singing, too long and absolutely not worth 14 nominations, nor anywhere near.

from Richard Davey

Email Message: La la Land was very, very disappointing.

First 1/3 of the movie I didn't know what the story was about. 2/3 of the way I was waiting for to finally kick off. For the last part I couldnt wait for it to end!

There, that's my review!!

Saw Lion today. Fantastic. Hands down winner. Fast moving. Sensitive. Poignant. Beautifully enacted. Highly recommended

from Felicia Bradbury

Emma Stone: 'So grateful'

Quote Message: What a morning. I am so grateful for this honour and I'm so happy to share this feeling with my La La Land family. The greatest part of life is connecting with people, and I love the deeply talented, kind and passionate people I was lucky enough to work with on this movie.

Quote Message: I'm also overjoyed that the movie has connected with audiences in the way it has, and that it's hopefully bringing a kick in their step to those who watch it. This is beyond any of our wildest imaginings and we can't wait to celebrate together.

Let's hear it for the boys

Find out more about the best actor nominees with our handy guide.

She may have been nominated for best supporting actress, but Octavia Spencer is thinking of everyone else.

Nicole Kidman scored her fourth Oscar nod for her role in Lion - telling the true story of a couple who adopt a young boy Saroo, who later tries to find his family in India.

Quote Message: I want to thank the Academy for all of the acknowledgements you have given this heartfelt film. But, most importantly, I want to thank the Brierley family for putting themselves in such a vulnerable place and sharing their story with the world. And thanks to Garth Davis for putting his heart and soul into all of us. Woo hoo!

And your leading ladies are...

Catch up on who is in the running for best actress.

What could win best picture?

Here's a look at all the nominees, including what the critics thought of them.

Could La La Land win all of its 14 nominations on the night?

Lizo Mzimba

Entertainment correspondent

Well, as it has two nominations in one category, best original song, the answer would appear to be no.

But, if there was a tie for first place in that category between both of La La Land's entries, then it would be awarded two Oscars in that one category.

So mathematically it is possible, and it does happen.

Barbra Streisand and Katharine Hepburn tied for best actress in 1969. And as recently as 2013, Skyfall and Zero Dark Thirty shared the best sound editing award.

So while it's highly unlikely, it's not totally impossible that La La Land could sweep all 14 awards next month.

Lin-Manuel Miranda has lost the power of speech

The Hamilton creator is nominated for best original song for How Far I'll Go from Moana. Here is his reaction to the news:

Oscar nominations: Reaction

The Moonlight team are very excited about their eight nominations!

Naomie Harris: I am over the moon

Quote Message: I really cannot believe this. I heard the news from my brother because I was too terrified to listen to the nominations. I couldn't be more thrilled that the movie has been nominated in so many categories, it's so unexpected. It was a [role] I initially turned down, so this is quite a result!

Copyright: 20th Century Fox

There are non-white actors in each of this year's acting categories - Mahershala Ali (best supporting actor for Moonlight), Dev Patel (best supporting actor for Lion), Denzel Washington (best actor for Fences), Ruth Negga (best actress for Loving), Viola Davis (best supporting actress for Fences), Naomie Harris (best supporting actress for Moonlight) and Octavia Spencer (best supporting actress for Hidden Figures).

Joi McMillon has also become the first black woman to be nominated for film editing for her work on Moonlight.