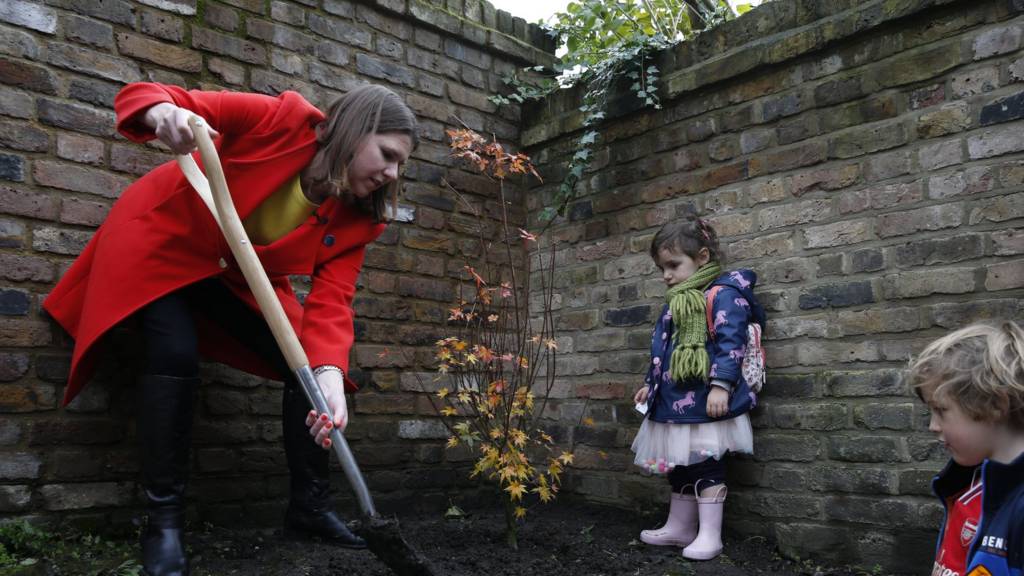 Labour's meeting rumbles on... as we head home

Copyright: Dominc Lipinski/PA Wire

As our political correspondent Iain Watson said a few minutes ago, the crunch meeting to finalise Labour's election manifesto could be far from over.

The so-called "Clause Five" party meeting offers an opportunity for senior figures to sign off the party's manifesto.

It is attended by Labour's ruling National Executive Committee, including the shadow cabinet and trade union representatives.

Party staffers present a draft document, whose different policy areas are discussed in turn.

A vote is taken at the end of the meeting on the whole document, rather than voting section-by-section.

There are usually some small amendments - but so far today there have been strong disagreements on the exact wording of several policies, our correspondent said.

For example, some within Labour are concerned that a more open policy on immigration could alienate voters in Leave-voting areas.

Keep an eye out on our Election 2019 news index as that's where you'll be able to read about the outcome of the meeting when it ends.

Have a great evening.

What have some of the party leaders been up to today?

It's been a fairly quiet day for election campaigning today with much of the focus on where the party leaders went to forward their cause:

Copyright: REUTERS/Simon Dawson

Image caption: Lib Dem Jo Swinson planted a tree, made pizza and chatted to EU nationals living in London

Copyright: Dominc Lipinski/PA Wire

Image caption: We've not seen Jeremy Corbyn since this morning when he arrived at Labour's meeting to put the finishing touches to the party's manifesto

Copyright: Jeff J Mitchell/Getty Images

Image caption: SNP leader Nicola Sturgeon met North Sea coast locals. It's an area she says would be badly affected by Brexit

Copyright: Stefan Rousseau/PA Wire

Image caption: Prime Minister Boris Johnson met voters in Mansfield before heading to the scene of the student accommodation block fire in Bolton

What's coming up (on the Andrew Marr show)

Jeremy Corbyn might not want to make it too late a night at that Labour manifesto meeting. He has to be up bright and early in the morning to face questions from Andrew Marr on BBC One from 9am.

Foreign Secretary Dominic Raab and the SNP's Westminster leader Ian Blackford are also on the show which has been specially extended by 15 minutes (hey, there's an election on!)

Mixing with all the real politicians is actor Jason Watkins, who will be explaining just how much fun he is currently having portraying 1960s prime minister Harold Wilson in The Crown.

Labour 'only halfway through' crunch meeting

Our political correspondent Iain Watson has been waiting for the Labour crunch meeting in London to wrap up - but he could be waiting quite a while longer.

He tells the BBC News Channel: "Apparently they're only about halfway through discussing the contents of the manifesto. That said, I think some of the more contentious issues have already been discussed."

The discussions started at about midday. Many of the disagreements, our correspondent says, are over the final wording of a few of the party's pledges.

One particular battle continues to be the question of freedom of movement.

"Labour's conference policy said that they should not simply maintain freedom of movement... but also extend it," Iain says. "And some people in the party felt this was a gift to the Conservatives - they've been very keen to keep that word 'extend' out of the manifesto.

"The precise wording has been argued about."

Other points of contention include: a possible pledge to make the UK net carbon neutral by 2030; a promise of free prescriptions in England and free dental checks; and a possible compensation scheme for women who were caught out by increases in the state pension age.

It's Saturday afternoon so prime football-watching time, with the final whistle about to blow on many fixtures up and down the country (albeit not in the top two divisions of Scotland and England because of the international break).

But it reminds us that the BBC's economics editor Faisal Islam started a Twitter thread this week pointing out that there are Europa League fixtures taking place on 12 December and wondering whether there has previously been an occasion when football has clashed with an election day.

When told by BBC colleague Callum May that it was probably Bradford City v Charlton on 1 May 1997, he rather dangerously ventured: "Second division doesn't count (!)."

Cue a boggle-eyed emoji response from Brighton-supporting May, whose club has done its time in the lower leagues...

A week is a long time in politics - part 9

Stand by for updates!

This week the BBC published its round-up of the policy guides from the parties fighting for power on 12 December.

You can check out where the parties stand policy-by-policy and, crucially, nation-by-nation.

But with several parties yet to finalise their manifestos, it will be updated and updated and updated. So if you want to see how it looks before Jeremy Corbyn comes out of that Clause V meeting, head there now.

PM's Bolton visit 'contrasts with May's Grenfell response'

"The prime minister didn't make any open comments to the cameras, but no doubt he has come here very quickly.

"After starting the morning in north Nottinghamshire, he cancelled other events to come over here to Bolton - I think probably aware of some of the similarities that there are with this fire and what happened at Grenfell.

"The pictures are absolutely horrifying - the scale of this fire, the extent of the flames, and how quickly people have described it as spreading.

"Given the criticism that Theresa May faced, that she wasn't on the scene of the Grenfell fire quickly enough... Prime Minister Boris Johnson was very quick to come here."

A week is a long time in politics - part 8

The BBC's senior political analyst Peter Barnes posted his latest update on polling figures on Wednesday, which meant a shedload more data being added to the BBC's famous general election poll tracker.

In a nutshell, if you put any faith in what voters tell the pollsters at this stage of an election campaign, it is looking good for the Conservatives.

Burnham urges PM to give cladding residents 'peace of mind'

Copyright: Christopher Furlong/Getty Images

A few minutes ago we saw the PM greeting people at Bolton University's students' union, where a relief centre has been set up after a huge fire raged at a student accommodation block for more than nine hours last night.

Greater Manchester Mayor Andy Burnham has called on the PM to give families living in tower blocks with cladding "peace of mind".

Firefighters said an investigation had been launched into the blaze at The Cube. It confirmed the cladding on the building was not the same as that on Grenfell Tower, which was destroyed by a fire that killed 72 people in 2017.

Mr Burnham told Sky News: "It does not have the ACM cladding which is now banned, but it does have a type of cladding which does cause concern."

"There will be many people living in buildings with this cladding today who will be very worried," he added.

Grenfell United has said the Bolton fire "brings back memories" of the devastating blaze in west London.

The group, which represents bereaved and survivors from the fire, said "answers and urgent action" are now needed from Downing Street and the Ministry of Housing.

A week is a long time in politics - part 7

If you like a map, you'll love this.

Our finest number-crunchers have been busy and on Wednesday we published this feature, which shows where you can find the "ultra marginals" that will be the main battlegrounds on 12 December.

You can also peruse other maps which try to offer firm clues on how much the Remain and Leave factions will hold sway in different areas.

Tory-Brexit Party 'pact' could be 'corruption of highest order'

Labour Party chairman Ian Lavery says he fears claims the Tories offered peerages to Brexit Party figures in exchange for them standing down could be "political corruption of the highest order".

"If what Nigel Farage suggests is true, that Brexit Party members have been approached by senior Conservatives asking to step down with the result being peerages, what state of affairs is our politics in? It's an absolute outrage," he says.

"This could be political corruption of the highest order and in addition to that it could be seen as criminal activity. This cannot be accepted," he adds.

A week is a long time in politics - part 6

On Tuesday, Sima Kotecha from BBC Radio 4's Today programme shone a light on a sticky campaign issue for Labour.

She reported that anger from Hindu communities over Labour passing a motion criticising India's actions in Kashmir at its annual conference has led to several WhatsApp messages being sent to Hindus across the country urging them to vote Conservatives.

Labour Party chairman Ian Lavery has stepped in to reassure Hindus that the party is "fully aware of the sensitivities that exist over the situation in Kashmir".

Sima's full report can be read here.

'Get out of here' - some unhappy with PM's Bolton visit

While many people are smiling and greeting the PM, not everyone is happy with his visit.

"Don't talk to us, get out of here," one man says.

"How dare you come up here a day late?"

PM visits Bolton fire students' union

The PM is being shown around Bolton University by Ansh Sachdeva, the students' union president.

He's being shown the food and other resources that are being handed out to the hundreds of students who fled the burning building overnight.

Breaking

PM arrives to survey scene of Bolton fire

Boris Johnson has arrived in Bolton to visit the scene of the huge fire at a block of student flats.

It's been stressed by his party that this is not related to Mr Johnson's election campaigning, but is instead in his capacity as prime minister.

A row has broken out over the reliability of fire alarms at The Cube after the blaze forced the evacuation of hundreds of students.

SNP back 'frank' probe into Tory-Brexit Party 'pact'

The SNP has backed a probe into two allegations of electoral fraud, after claims the Tories offered peerages to Brexit Party election candidates to persuade them to stand down.

Tommy Sheppard, the SNP candidate for Edinburgh, insists there should be an urgent inquiry by the Cabinet Office.

He says the allegations "go to the heart of the abuse of the peerage system" and calls for a "full and frank investigation".

Quiz answers: How did you do?

We asked you for the 30 parties contesting the upcoming election, according to the latest list compiled by the BBC.

To start you off, these are the candidate numbers for the 14 most high-profile parties.

And here's the remaining 16:

Socialist Party of Great Britain

Nicola Sturgeon's not-so-tall tale

Earlier we brought you live coverage of Nicola Sturgeon's speech to voters at Arborath Harbour in Angus, Scotland.

But we didn't realise at the time what was going on behind the scenes...

The SNP leader reveals she had to stand on an upturned crate to compete with the heights of her colleague, Dave Doogan.

Saturday quiz: Could you manage 30 parties?

The deadline for nominations passed this week and, as of Wednesday, the BBC had compiled a list of 30 official parties fielding candidates (this does not include individuals standing under a specific banner in one constituency).

How many can you name in 10 minutes? Give it a go.

The big clue is that many of the parties only put forward candidates in one nation of the UK, so start thinking of those if you get stuck. We have also amalgamated parties when they have different entities in those different nations.

We'll put up the full list in 10 minutes, along with a bar chart of the most popular.