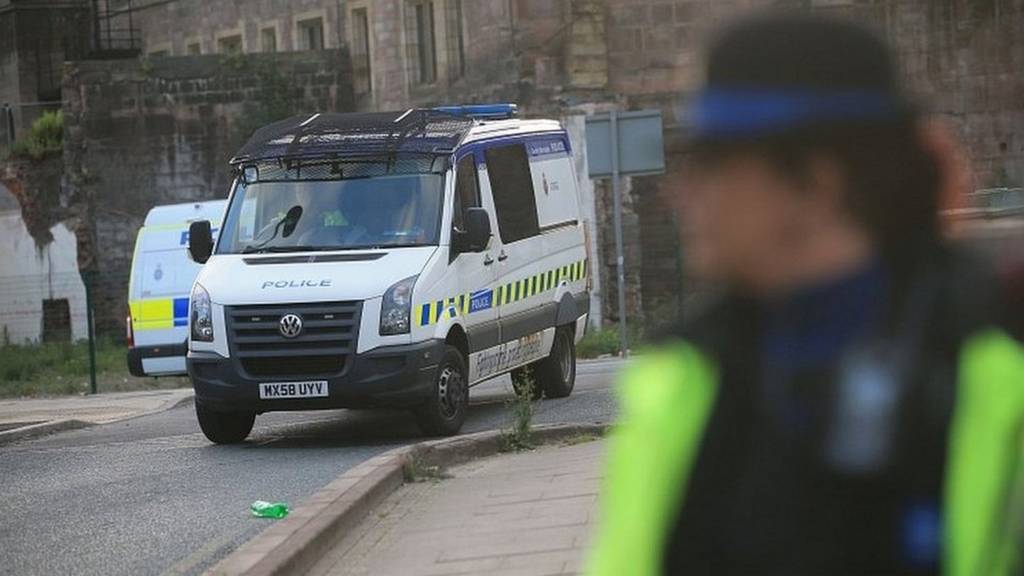 Live
General election 2017: Latest updates
Campaigning has been suspended after the explosion at Manchester Arena.
By Brian Wheeler and Gavin Stamp

BBC News

Campaigning suspended after Manchester blast

General Election campaigning has been suspended until further notice after the fatal explosion in Manchester.

Theresa May will chair a meeting of the government's emergency Cobra committee on Tuesday morning. Read more

You can follow the latest news on the blast and its aftermath here.

Mrs May's U-turn gets a drubbing in Tuesday's press.

Labour attack Tories over pensioner benefits

Labour is warning the Conservatives could "come for" benefits including free bus passes and TV licences after "breaking promises" on social care and announcing plans to means-test winter fuel payments.

Debbie Abrahams, the shadow work and pensions secretary, said the Conservatives had "plunged pensioners into insecurity".

She said they had "attempted to back away from their plans but only raised more questions about what they were going to do instead".

"Given the gaping hole in the Tory plans, and the dumping of their existing promises, the risk is now that the Tories could have other nasty surprises for pensioners up their sleeves.

"There's a real possibility that other hard-earned benefits like bus passes and free TV licenses could be next."

Quote Message: The promises in the Tory manifesto are clearly no longer worth the paper they're written on. So we are today calling for Theresa May to come clean, set out what exactly she's planning and rule out definitively further attacks on pensioners' living standards."

May 'too reliant on one or two advisers'

The Daily Mail's Stephen Glover has been speaking to Newsnight.

The Sun and Daily Mail front pages

Finally and conspicuously, two newspapers choose not to mention Mrs May at all.

The Mirror chooses an unflattering image of Mrs May - or as it dubs her - Mrs U-turn, for its front page.

May's Andrew Neil interview trends on Twitter

The top trending hashtag this evening is #bbcelection, with more than 31,000 tweets about Theresa May's performance in her BBC interview with Andrew Neil.

Some users have likened the encounter to a "car crash" while others have commented on her use of the term "fake claim" and the suggestion that Jeremy Corybn was trying to "sneak in the back door of Number 10".

Ministers were quick to support the prime minister's performance on social media...

But others were less convinced.

Meanwhile, we await the next leaders' interview.

Theresa May "caved into pressure", says The Times, adding that the prime minister was "ridiculed" for saying nothing had changed.

The Independent speaks of a "rattled" Theresa May and calls her apparent change of heart a "humiliating climbdown".

Welsh Labour launched its manifesto for the general election on Monday, promising partnership between Cardiff and Westminster.

Mrs May and her apparent "manifesto meltdown" share the Guardian's front page with the Facebook moderation story.

The Daily Telegraph opts for the queen of baking and the Queen herself for its front page picture - but top of the news is Mrs May's "U-turn".

The paper says it makes her the first prime minister "in living memory" to change a manifesto pledge.

Copyright: Daily Telegraph

She's not the top story but Theresa May is top of the page for the Express - which welcomes the social care costs cap.

The first of Tuesday's front pages to come in is the Metro and it features Theresa May's announcement on capping social care costs.

Sharp rise in voter sign-up applications

If you want to register to vote on 8 June, you've got less than two and a half hours left to do so. And you won't be alone - according to the government's tracker website, yesterday there were more than 200,000 applications to join the electoral register - the highest since last year's EU referendum.

Watch: Lib Dem leader harangued by activists

Tim Farron was been harangued by Labour activists on his way in to a question and answer session with members of the public in Brixton, London.

The Liberal Democrat leader invited the protesters to join them inside - but they declined.

Mr Farron has since been (perhaps understandably?) spotted in the pub.