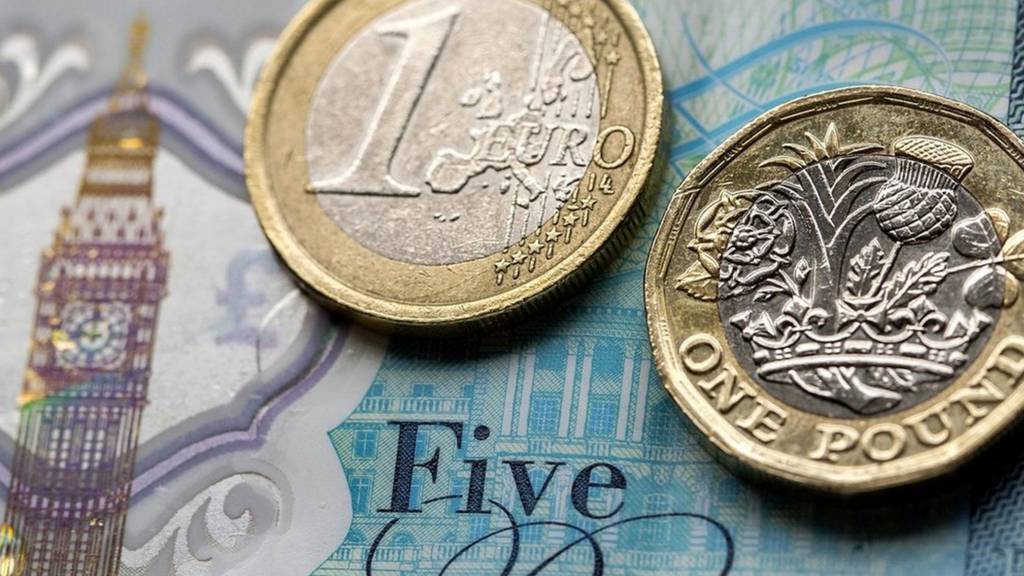 That's it for today from Business Live - thanks for reading.

We'll be back bright and early at 06:00 on Monday.

Do join us then for all the latest breaking news and analysis.

US shares have jumped on positive jobs data showing the US economy added the largest number of jobs for 10 months in November.

The Dow Jones Industrial Average is now 313 points or 1.1% higher to 27,989.94, led by consumer goods firm 3M, up 3.8% to $170.85.

The S&P 500 is currently 31.4 points or 1% ahead to 3,148.83. Top of the winners is US beauty store chain Ulta Beauty, climbing 12.2% to $264.73. On Thursday, the firm reported an 8% rise in sales and better-than-expected third quarterly profits.

And the tech-heavy Nasdaq is now 83.4 points or 1% up to 8,654.19. Ulta Beauty heads the winners, followed by drugmaker Alexion Pharmaceuticals, rising 4.4% to $112.12 after rejecting a push by hedge fund Elliott Management for a "proactive sale" process to boost its stock price.

Reinventing Newquay over a decade

In the summer of 2009 Newquay's image was in tatters. The town was known as a hardcore party resort where anything went.

Thousands of teenagers made post-exam pilgrimages to the Cornish coast to drink until they passed out, while gangs of stags and hens marauded through the streets, making the town a no-go area after dark for families and couples.

The housing market was on the floor, with boarded up derelict old hotels and finished and unsold or part-built apartment blocks across the town.

A decade later, after a lot of work by residents, the police and venue owners, Newquay is a different place. Average house prices are £283,198, and sex shops have been replaced by upmarket cafes, wine bars and yoga studios.

Will free ports help the UK?

In August, the Conservatives said that they are planning to create up to 10 free ports across the UK after Brexit, which is something that the EU is not in favour of, because it believes that they create unfair competition.

The University of Sussex's UK Trade Policy Observatory has made a video explaining the pros and cons of having free ports.

It argues that free ports merely "defer tariffs" on components, but because the tariffs still have to be paid on completed products, this does not offer much of a benefit when tariffs are already low, so this will not boost trade.

The academics also say that free ports will not necessarily create new jobs, as many jobs are relocated from elsewhere in the country.

Bloomberg denies trying to buy White House

Michael Bloomberg, one of the world's richest men and a candidate to take on President Donald Trump next year, has denied trying to buy the White House.

Mr Bloomberg's rivals for the Democratic presidential nomination have accused him of doing exactly that.

The ex-New York City mayor entered the race in late November with one of the largest political ad buys ever.

Despite his late entry to the race, he is currently polling fifth on 4% out of 15 candidates.

Oil prices jump on output cuts

Oil prices are up almost 2% after Opec and its allies voted to cut production by another 500,000 barrels.

Brent Crude oil futures have risen 1.83% to $64.55 a barrel.

Meanwhile West Texas Intermediate oil futures are up 1.78% to $59.47 a barrel.

Rollercoaster crash victims get £1.2m in damages

Ten victims of the M&D's rollercoaster crash in 2016 have secured £1.2m in damages.

Seven children were among the people injured in the crash at the theme park in Motherwell, North Lanarkshire.

It happened after five gondolas on the Tsunami inverted rollercoaster detached from their rails at a bend and fell to the ground.

The 10 victims have now successfully sued theme park bosses over physical or psychiatric injuries.

Will there be future interest rate cuts?

The US Federal Reserve's Monetary Policy Committee (MPC) cut interest rates three times in 2019, and Jerome Powell recently said that further cuts would only occur if there was a material change to the economic outlook.

When the MPC meets again on 11 December, analysts expect rates to remain unchanged,in part due to the strong US jobs growth data.

"This was a strong report, with a solid rise in payrolls, another drop in the unemployment rate, and decent growth in hourly earnings," said Chris Low, chief economist at FHN Financial in New York. "The Fed will see this as clear vindication of their decision to stop cutting rates."

However, other analysts predict more gloom ahead for the US economy in 2020.

Oxford Economics' Gregory Daco expects a cooling economy, sub-2% inflation and persistent trade tensions to force a reassessment of the Fed's outlook in the early part of the year.

Stocks rise on upbeat jobs report

Stocks on Wall Street have got off to a strong start as investors react to the latest jobs data.

The Dow Jones Industrial Average was up 161.89 points, or 0.6%, in early trade at 27,839.68.

The S&P 500 rose 17.19 points to 3,134.62, while the Nasdaq Composite climbed 63.55 points to 8,634.25.

US jobs growth 'astonishing'

Ian Shepherdson, the chief economist at Pantheon Macroeconomics, calls the latest US jobs figures "astonishing".

"This is wild. Stripping out the 46K returning GM strikers, payrolls reportedly jumped 220K," he notes.

"That's hard to square with leading indicators, all of which tanked in the late summer and early fall, so it seems like a candidate for a big downward revision.

"At this point, though, we're going to call this an outlier report. It doesn't change our view of the trend, or our expectation of soft Q4 GDP growth.

"A repeat of this performance in December would be a different story but we think downside correction is more likely. Still, today's print clearly makes a January Fed easing much less likely."

'Have faith and have mercy on us'

Copyright: AFP / Getty Images

Saudi Arabia's energy minister Prince Abdulaziz bin Salman has a lot to say today.

Other than asking markets to trust Saudi Arabia in its push to reduce oil production output further, he also has a message for the media.

"Have faith and have mercy on us... You have to be fair and objective, not to create any loopholes that aren't there," he told the audience on day two of the Opec meeting on Friday, according to Bloomberg's Helen Robertson.

US jobs: 'Hard to find any weakness'

Looking in a bit more detail at those US jobs figures, the manufacturing sector recouped all the 43,000 posts lost in October when the statistics were affected by the strike at GM.

November's figure was also boosted by the addition of 60,200 healthcare workers.

"Looking at the jobs data... it's not only hard to find any weakness but hard to find anything that isn't strong with a large beat on the headline, upwards revision to the October data, and unemployment rate falling back to its lowest level in several decades," says David Cheetham, chief market analyst at XTB.

US jobs report a 'Christmas blockbuster'

"Forget Star Wars, this year's Christmas blockbuster is today's nonfarm payrolls report," says Neil Wilson, chief market analyst for Markets.com.

"A blowout jobs number sent equities higher along with the US dollar and Treasury yields as it shows the US economy is doing better than many corners of the market feared."

The Federal Reserve cut interest rates last month for the third time this year, but then indicated that it was done with rate-cutting for now.

Mr Wilson says the Fed is unlikely to start thinking about rate rises for a while.

"The Fed can stand this sort of hot reading for a while yet – jobs growth is averaging only 180k this year vs 223k last year," he says.

"And whatever privately you might think about whether the Fed should be maintaining an easing bias in this environment, it's made it very clear that it will take a sustained and pronounced rise in inflation to warrant a hike.

"The danger is that the jobs numbers start to run so hot that individual members start thinking about hiking again to cool things down. That could result in yet another flip flop for Powell – but that is a bridge way in the distance and we don't even know if it's one we would need to cross."

US sees strong jobs growth

US job growth increased by the most in 10 months in November, comfortably beating analysts' expectations.

The official non-farm payrolls showed the economy added 266,000 jobs last month, well above the 180,000 forecast.

The unemployment rate also fell back to 3.5% from 3.6%.

The FTSE 100 is now ahead 0.76% at 7,192.10.

Packaging firm DS Smith the biggest blue chip riser, up 2.8% at 361.8p while NMC Health is leading the fallers, down 2.43% at £25.32.

The FTSE 250 is up 0.35% at 20,778.85.

Stobart returns to firm his father founded

William Stobart is returning as executive chairman to the company his father Eddie founded after investors in the transport and haulage firm voted in favour of a rescue deal by private equity firm DBay.

The £75m financing will safeguard 6,600 jobs.

DBay said: "We would like to thank shareholders for supporting our transaction which will bring immediate stability to the business.

"Eddie Stobart's loyal staff are the best in the industry and we are pleased to be able to provide certainty over their jobs throughout the Christmas period and beyond."

Tory candidate in disability pay hustings row

A Tory candidate has been filmed saying some people with learning difficulties "don't understand about money".

Sally-Ann Hart, who is the Conservative candidate for Hastings and Rye, was appearing at a hustings on Thursday.

She was defending sharing an article that said disabled people could be paid less than the minimum wage.

Leaked government documents on goods from Northern Ireland

The BBC's economics editor Faisal Islam tweets...

Breaking

Eddie Stobart investors approve rescue deal

The board of Eddie Stobart has approved a rescue financing deal to secure the future of the haulage firm.

Private equity firm DBay will inject £55m into the transport firm via high interest bonds.

Eddie Stobart's chief executive Sébastien Desreumaux said: "The proposed transaction provides Eddie Stobart with the opportunity to move forward and look to deliver sustainable growth and profitability from a stable footing.

"Our main priority and focus is now continuing to deliver the high levels of services expected by our customers as we move into the busy Christmas period."