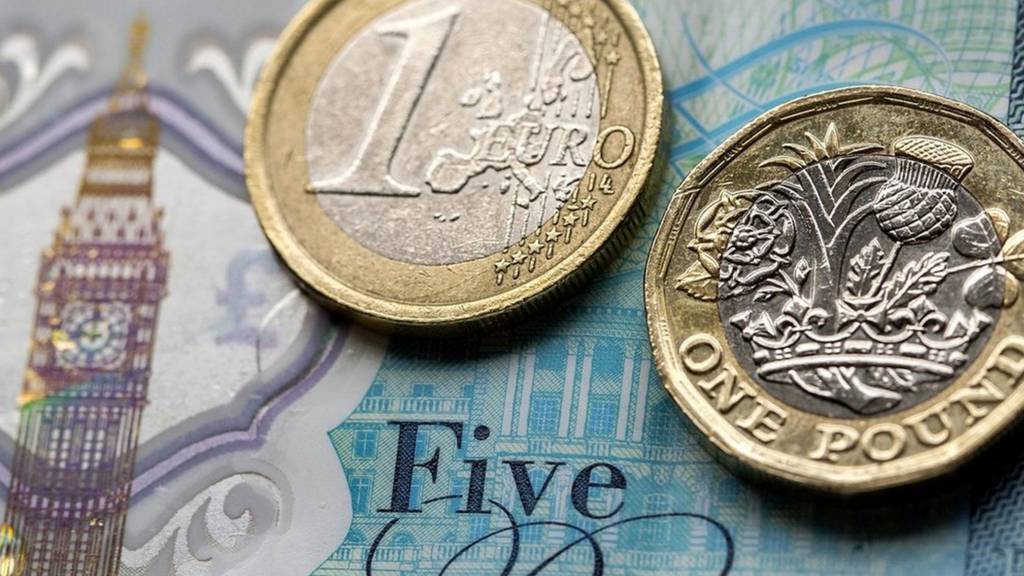 London close and good night

The FTSE 100 has closed 23.94 points lower at 7,238.55

The FTSE 250 has closed 105.39 lower at 20,369.86.

That's all for Thursday.

We'll be back at 06:00 with updates about the latest economics and business news.

Shareholders were also asked to vote on a resolution to grant a "rule 9 waiver" for the company to buy back its shares.

This is because founder and chairman Tim Martin - and close relatives - have a stake of more than 30% in the company.

The company said it wanted to be able to keep buying back shares and also allow them to increase their combined stake.

Some 27% of investors voted against this resolution and the company said that it "did undertake a consultation process with a number of shareholders prior to the general meeting to discuss any concerns relating to this resolution".

Last week Tim Martin, the chairman of pub chain JD Wetherspoon chairman hit out against Britain's corporate governance rules, blaming them for creating "short-termism, inexperience and navel-gazing".

That was ahead of the annual general meeting for shareholders which has taken place and at which investors were also being urged to vote against the annual report over its failure to clear pro-Brexit spending.

In the end nearly 5% of investors voted against the annual report according to the results of the AGM just published.

There were also votes of 20% against directors being re-elected (by the independent shareholders) to the board Debra van Gene and Sir Richard Beckett.

Carers need five-to-10 days of paid care leave

Women can expect to take on caring responsibilities for an older, sick or disabled relative more than a decade earlier than men, a report concludes.

Research by Sheffield and Birmingham universities shows half of women will care by the age of 46, compared with half of men, for whom the age is 57.

The research suggests two-thirds of UK adults can expect to become an unpaid carer during their lifetimes.

The charity Carers UK says carers need five-to-10 days of paid care leave.

'Depression can trap you in your house'

More reaction to the BBC Business article on people pulling sickies.

One reader writes: "I expect many people 'pulling sickies' are actually struggling with mental health and feel unable to say so.

"Depression, anxiety and other conditions can trap you in your house and make it feel impossible to face work, but it is far easier to tell your boss you're not feeling well, especially if you think your boss or your company will be unsympathetic."

'I have missed my children growing up'

We asked BBC Business readers for their reactions to a BBC survey that suggested that two in five adults would fake a sick day if they needed a day off.

One reader who works on call in the oil and gas industry wrote in:

"The company I work for feel it is OK to have us offshore for at least 20 days every month and even ask us to cancel holidays or shorten them to cover jobs."

Employees can't book any time off between over Christmas and New Year, so "we are pretty much guaranteed to be away", the reader says.

"Last year I'd had enough and took a sickie to spend time with my family... I have missed my children growing up, birthdays, and special occasions. Sometimes I need to pull a sickie just to see my children."

How do government finances work?

Copyright: AFP via Getty Images

In the run-up to the 2019 general election, political parties have been setting out their plans for the country.

Some have been promising to borrow lots of money to fund them. So how does it work when a government wants to borrow, and when does it have to pay it back?

This BBC piece explains why a government borrows money and when it has to pay it back.

WeWork has announced plans to cut 2,400 jobs globally.

CNBC has a statement: "As part of our renewed focus on the core WeWork business, and as we have previously shared with employees, the company is making necessary layoffs to create a more efficient organisation.

The process began weeks ago in regions around the world and continued this week in the US.

This workforce reduction affects approximately 2,400 employees globally, who will receive severance, continued benefits, and other forms of assistance to aid in their career transition.

These are incredibly talented professionals and we are grateful for the important roles they have played in building WeWork over the last decade."

The office space company had been planning to float but had to abandon its efforts and last month was thrown a multi-billion-dollar lifeline from Japanese company Softbank.

World Chess, which holds the rights to the World Chess Championship, is planning a "hybrid initial public offering".

That's according to the FInancial Times which says it will raise funds by first issuing a digital token before floating on London's junior stock market, Aim, next year.

Chief executive Ilya Merenzon told the Financial Times that it would issue so-called security tokens — a digital representation of equity — at "hundreds of dollars" apiece using blockchain technology.

Saudi Arabia is selling off a 1.5% stake in its oil company Aramco, valuing it at $1.6tn (£1.22tn) and $1.7tn.

Saudi-owned news channel Al-Arabiya is reporting that the institutional tranche of the shares received more than 64bn riyals (£13.2bn) in orders, while the retail portion of the planned deal had received 10bn riyals.

Ferguson - the company which used to be known as Wolseley - has revealed a protest over pay took place at its annual general meeting.

Some 25% of investors voted against the remuneration report and nearly 30% against the remuneration policy, which sets out pay plans for the future. It also asked investors to vote on a new long-term incentive plan - and 28% voted against that too.

The company said: "The board is disappointed that a minority voted against these resolutions, as we consulted extensively but some of those we contacted failed to engage with us, despite the efforts on our part.

"However, the remuneration committee continues to believe that the proposals are in the best interests of Ferguson and its shareholders.

"The remuneration committee has already commenced further engagement with shareholders to understand their concerns.

John Martin, chief executive, left earlier this month and was replaced by the head of its US operations, Kevin Murphy.

The US stock market is opening.. and it is not doing much.

The Dow Jones Industrial Average is off 0.81 points at 27,820.28.

The S&P 500 edged 0.03 points higher to 3,108.49.

The Nasdaq was up 1.14 points at 8,527.87.

Pop-up giving store

Executive editor of Retail Week tweets

Thyssenkrupp shares slide

Shares in the German industrial firm Thyssenkrupp are down more than 10% after it announced it was scrapping its dividend.

It is trying to find a buyer for its lifts business and cut 6,000 jobs to save costs and installed Martina Merz as its temporary chief executive. She previously chaired the board.

Earlier this year it had wanted to merge with Tata Steel to create Europe's second-biggest steelmaker but the deal was abandoned after being blocked by the European Commission on competition concerns.

Another profits warning has been issued by the US department store chain Macy's, which has knocked its shares by 5% in pre-market trading.

Store sales fell 3.5% in the three months to 2 November - its third quarter.

"The sales deceleration was steeper than we expected," Jeff Gennett, the chief executive said.

It now expects 2019 adjusted profit of between $2.57 per share and $2.77 per share, compared with its previous forecast of between $2.85 and $3.05.

US jobless claims higher than expected

Copyright: JIRSAK/GETTY IMAGES

US jobless claims numbers have just been published.

They show 227,000 applications for unemployment benefits last week.

While that is unchanged on the previous week, it was higher than the 219,000 predicted in a poll of economists by Reuters.

Sales at UK arm of William Hill slide

William Hill has put out a trading update om which says it is "trading in line with expectations".

That's after the bookmaker announced plans to close 700 of shops, blaming the cut on the maximum stake on on fixed odds betting terminals (FOBTs) to £2 from £100. The crackdown means like-for-like sales in the division are down 16% since the previous half of the year.

Ulrik Bengtsson, who replaced Philip Bowcock as chief executve in September, said: "We have remodelled the UK retail estate, while the UK online business has benefited from a series of customer-facing improvements evidenced in the stabilising market share in the last two quarters.

"In addition, we expect our international online business to benefit from a number of important product improvements that will be delivered over the coming quarters.

"We undoubtedly have great people and a shared vision at William Hill. Our job now is to push on and do even better in terms of customer focus and execution."

Its shares are up 0.7p at 179.80p.

'No tax rises for 95% of the people'

Windfall tax 'huge challenge'

Michael Burns, oil and gas partner at law firm Ashurst, has this to say about Labour's plan for a windfall tax on oil companies, announced at its manifesto launch.

"This would be a huge challenge for the UK oil and gas industry, and an increase in tax is at odds with the strategy of encouraging more investment in the North Sea that is currently being implemented by the Oil and Gas Authority."

Share oil and gas producers including Tullow Oil, Premier Oil and Cairn Energy fell after the announcement by 1.4%, 1.9% and 1.3% respectively.