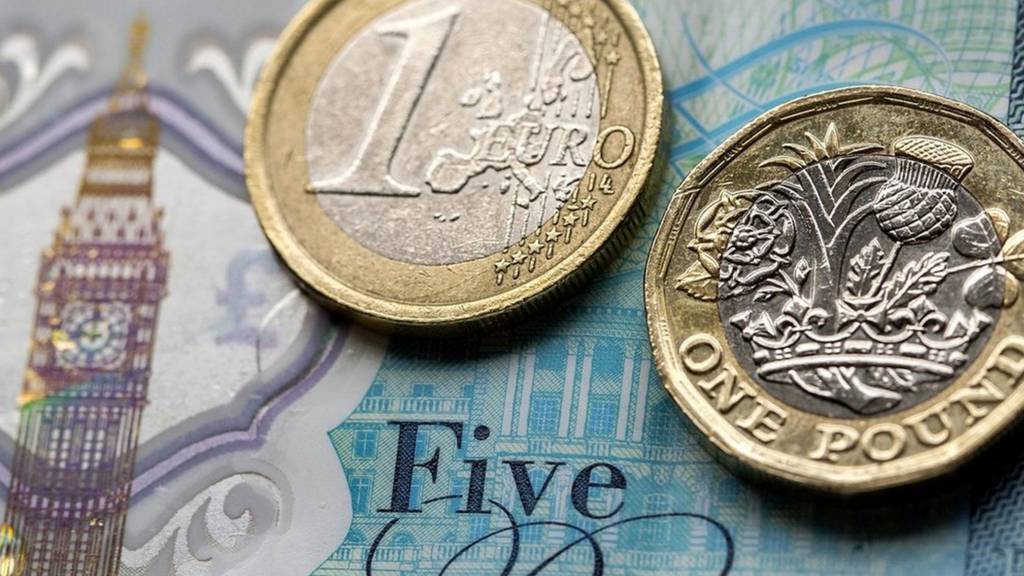 Thanks for tuning in to Business Live. We'll back again tomorrow at 6am sharp, hope to see you then.

US markets ended lower on Monday after hopes for a July interest rate cut waned and Apple shares performed badly.

The Dow Jones Industrial Average closed 0.43% lower at 26,806.14 and the S&P 500 fell 0.48% to 2,975.99

Meanwhile, the tech-heavy Nasdaq dropped 0.78% to 8,098.38.

'Redundancy helped me find success'

Thanks for sending in your tales of redundancy today. We'll end with one from reader Alan, who says being made redundant from his IT job in 2002 was a godsend.

He used the redundancy money to pay off his mortgage, then found a lucrative position abroad.

"I learnt a lot, got promoted a lot, multiple salary increases. By 2013 financially I was comfortable so decided to retire at the age of 54.

"So a big thanks to my original employers for making me redundant, it gave me the kick up the backside I needed to get the success I wanted."

Deutsche boss to invest 'substantial' sum in lender's shares

As we have been reporting, Deutsche Bank staff across the world began packing up their desks today as the first tranche of 18,000 job cuts at the lender commenced.

But spare a thought for investors in the company. Their shares hit a record low last month after years of poor performance from the bank. They also dropped almost 6% today.

In a gesture of solidarity, Deutsche Bank boss Christian Sewing said on Monday that he plans to invest a "substantial amount" of his fixed salary in the bank and that he would be "putting his money where his mouth is".

Whether this will encourage others to buy the stock, only time will tell.

Instagram launches anti-bullying tools

Instagram has launched a set of new tools targeting online bullying - an issue that has plagued the picture sharing site and other social media services.

For years the Facebook owned business has used artificial intelligence to detect bullying and other types of harmful content in comments on posts, but it will now use a new AI-powered tool to notify people when their comment may be considered offensive before it's posted.

It will also let users to stop comments from a follower who is troubling them from being seen by anyone other than that follower - the idea being to prevent the bully from knowing they have been frozen out, something that might escalate the situation.

"We can do more to prevent bullying from happening on Instagram, and we can do more to empower the targets of bullying to stand up for themselves," said head of Instagram Adam Mosseri.

Brexit: Civil servants moved around for no-deal plans as deadline shifts

Ben Chu, Economics editor, Newsnight...

Up to three-quarters of civil servants shifted to emergency Brexit preparation duties before the original 29 March deadline have since been stood down, data obtained by BBC Newsnight shows.

However, hundreds of Whitehall staff now face being reassigned again to get ready for the new 31 October exit date.

Civil service experts say it shows the damage being done to the normal work of government by the moving of the date.

The data was unearthed by a series of Freedom of Information (FoI) requests.

Wall Street is still in the doldrums as hopes for a July rate cut wane and Apple shares drag.

A short while ago the Dow Jones was down by 0.5%, the S&P 500 by 0.6% and the Nasdaq by 0.9%.

Apple shares have fallen 2.2% following an analyst downgrade.

More of your comments about redundancy in light of the Deutsche Bank cuts (and the rather abrupt way the lender informed its staff).

Scott says he was recently made redundant from another big name bank but that they have handled it "amazingly".

"As well as a good redundancy package they have given me four months garden leave. They have given me support to find another job by hiring an amazing job consulting company in London for three months and I don't have to pay for it.

Scotsman owner 'in talks to sell papers'

JPI Media - formerly Johnston Press - is in talks to sell its newspapers, including The i and the Scotsman, the FT reports.

The company has set a deadline for preliminary bids to arrive by Monday, 15 July, the paper reported quoting an unnamed source.

"Consolidation within the regional media industry is necessary, which is why we are actively exploring a number of options open to us," JPI said in a statement.

"The board of directors has recently appointed a financial adviser to better assess the current and future prospects for the business and its titles."

The publisher was rescued by creditors late last year after its debts became un-serviceable. At the time it said the deal would safeguard its newspapers and the jobs of all staff.

'A truly gifted retailer'

Copyright: Associated British Foods

Paul Marchant, boss of Primark (which is owned by Associated British Foods) said: "We want to extend our deepest sympathies to Arthur's family at this sad time. Arthur Ryan was a truly gifted retailer and a visionary leader.

"He innovated and was never complacent, despite many successes. He challenged us all to be the best we can be. His drive and passion was always shown alongside great humility, integrity and support for our people.

"Throughout his entire career, Arthur remained deeply connected to the business and the customer, regularly visiting stores and walking the shop floor. His legacy will continue in the business that he founded and built."

Primark founder was 'intensely private'

Mr Ryan is survived by his wife Alma Carroll and daughter Jess Ryan; he also had four children from a previous marriage, one of whom was recently killed in a sailing accident.

Mr Ryan was said to be an intensely private man, who never gave interviews and was rarely seen in public without bodyguards.

He was also said to fear being kidnapped - a fate that befell other retail magnates during Ireland's Troubles.

How Athur Ryan built Primark

Arthur Ryan was not only Primark's founder, he was also its chairman until his death and formerly its chief executive.

He grew up in Dublin before moving to London to work as a fashion buyer and in wholesaling. He then moved back to Dublin where he opened his first Penneys clothing shop on Mary Street in 1962 (Primark still trades as Penneys in Ireland).

In 1974, he took the model to Britain - renaming the stores Primark to avoid legal problems with US chain JC Penney.

The group only really hit the mainstream in 2005 when it acquired a large portfolio of Littlewoods stores, and more recently it has earned a reputation as one of the best known names in fast fashion - mimicking catwalk trends at knock down prices.

Breaking

Primark founder dies

The founder of Primark, Arthur Ryan, has died aged 83, the company has confirmed.

Redundancy: Tell us your stories

In case you missed it, Deutsche Bank is slashing 18,000 jobs and has faced criticism for the way it broke the news to employees.

In London, for example, some traders stayed away from work after learning that their office passes would stop working at 11am.

That doesn't sound a great way to make people redundant, but is there ever a good way?

We'd love to hear your stories. Have you been made redundant? How was it handled?

Or have you been forced to make people redundant? How did THAT go?

Email us at bizlivepage@bbc.co.uk

BA fine 'a warning to others'

Julie Palmer, a partner at restructuring firm Begbies Traynor, says British Airway's whopping £183m fine for last year's data breach should also be seen as a warning to other big firms.

"This is a statement to other major firms that they will be scrutinised and punished if their data security practices are not up to scratch... It serves as evidence that the Information Commissioner's Office is flexing its muscles and using this case as a warning to others that it is deadly serious about protecting customer's personal data."

She adds that the fine could not have come at a worse time, as the airline industry struggles with rising oil prices, poor consumer confidence and currency fluctuations.

"Add this to a potential pilot strike this summer, and although BA's profits are currently healthy, it will need to address these issues if it's to maintain its strong reputation and grow the business," Ms Palmer says.

Why are US stocks slipping?

The main US indexes are down between 0.5% and 0.8% as investors continue to fret about the probability of an interest rate cut this month.

Connor Campbell from Spreadex explains: "Though the Federal Reserve is still expected to cut rates in July... an element of doubt was introduced by the apparent strength of the US jobs market [in the non-farm payroll report published last week].

"The better-than-forecast headline non-farm number came the same week as the trade truce between Washington and Beijing (a truce perhaps worth as much as the paper it isn't written on)."

He says the weakness on US markets has infected European stocks, with the FTSE 100 flat, Germany's Dax down 0.3% and the French Cac 40 0.2% lower.

'I met my wife after I lost my job'

More comments have come in from readers on redundancy.

Roger writes: "I was made redundant in the mid-90s and couldn't get another permanent job so I went contracting. As a result I met my wife and 25 years later we're happily married with three children."

Meanwhile Michael says: "In the most fortuitous of events, my partner was made redundant an hour before she was planning to hand in her notice. She ended up off for what would have been her four week notice and with three months pay.

"Cleared her debts with it and started her new job a happy lady!"

Why is the pound struggling?

Sterling is trading near six-month lows against the dollar at around $1.25, which is not far off Friday's nadir of $1.2481.

Investors have been offloading the currency and buying other assets like gold as they brace for lower British interest rates in response to slowing global growth.

Uncertainty over Britain's departure from the European Union, as well as over who will become the new British prime minister and lead the country out of the bloc, has also added to sterling's weakness.