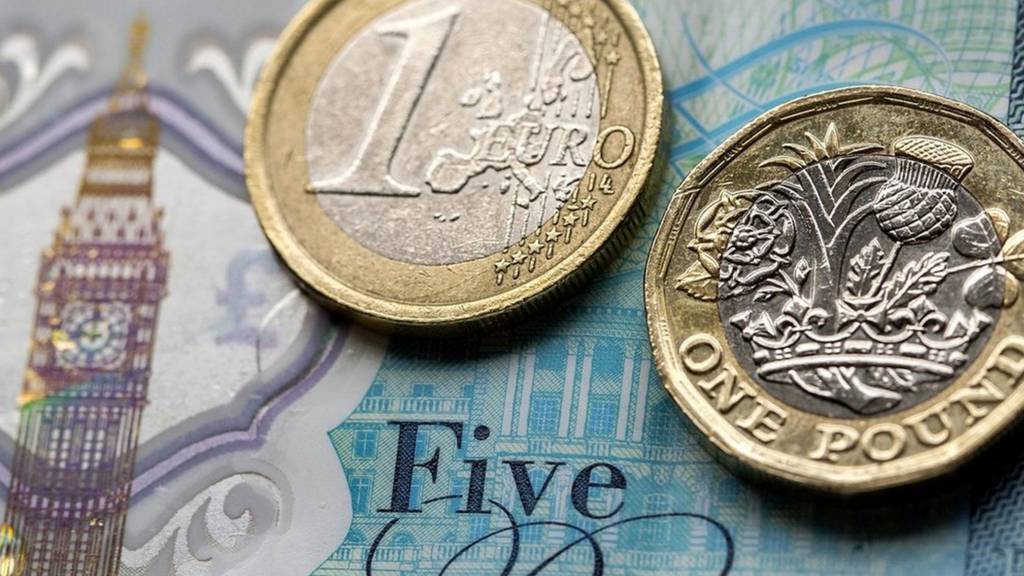 That's it from us for tonight. But don't worry we'll be back again first thing tomorrow. Join us from 6am.

Watch: How lashes became big business

One in every 60 jobs in the UK is now in the beauty industry, according to new figures compiled for the British Beauty Council.

The industry contributed £28.4bn to the UK economy last year, with beauty stores and salons opening in 1,225 new high street locations, the data shows.

The BBC's Emma Simpson met Jilly Scott, an entrepreneur whose eyelash extension business has taken off in the past two years.

US stocks have ended higher, but slipped from their earlier highs.

Tech stocks were the biggest gainers, rising on optimism for progress in US China trade talks and signs of a likely reprieve for Chinese telecom company Huawei.

The Dow Jones Industrial Average rose 117.47 points, or 0.44%, to 26,717.43, the S&P 500 gained 22.58 points, or 0.77%, to 2,964.34 and the Nasdaq Composite added 84.92 points, or 1.06%, to 8,091.16.

American Airlines suspends first route on Boeing Max grounding

BBC international business correspondent Theo Leggett tweets:

Wikipedia founder calls for social media strike

Image caption: The strike has been called to coincide with the US Independence Day holiday

People are being urged to stop using social media for up to 48 hours later this week in an effort to pressure the networks into restoring control of personal data to users.

Thecall to strike has been issued by Dr Larry Sanger- a co-founder of the Wikipedia online encyclopaedia.

In his call to action, Dr Sanger said the strike - from 4 to 5 July - would show the "massive demand" for change.

However, some people have questioned how much impact the strike will have.

'Profoundly undervalued' FTSE stocks ripe for investment

In his video, Neil Woodford says that his fund will not have to buy shares he doesn't like as he shifts the Woodford Equity Income Fund away from private or illiquid stocks.

The fund manager says: "What I do see in the FTSE 100 and other liquid 250 names is a number of companies, many, that are profoundly undervalued, that look very attractive and those are the assets that we are going to select as we shift the portfolio towards more liquid securities."

No limitation on suspension period, says Woodford

Copyright: Woodford Investment Management

Image caption: Neil Woodford speaks to investors

Stock picker Neil Woodford has uploaded another video, this time explaining why the Woodford Equity Income Fund remains locked after nearly a month.

"There is no prescribed limit" on how long the fund can be suspended, Mr Woodford says.

Not great news for investors then.

Investors frustrated at locked Woodford fund

Woodford fund remains suspended

Copyright: Woodford Investment Management

Image caption: Fund manager Neil Woodford

The Woodford Equity Income Fund will remain suspended, according to an update by its authorised corporate director, Link Fund Solutions.

The £3.7bn fund was suspended on 3 June after it was unable to meet redemption requests.

Link Fund Solutions did not give a date for when the fund would reopen.

The fund was set up by Neil Woodford, a famed stock-picker who made his name at Invesco.

Still no confirmation on a rumoured plan by OPEC and its allies to extend oil production cuts by nine months and oil prices are now falling.

Brent crude is down 0.36% at $64.51 and West Texas Intermediate has fallen to $58.42.

At the weekend, Russian President Vladimir Putin said he had agreed with Saudi Arabia to extend existing output cuts of 1.2 million barrels per day by six to nine months.

Saudi Energy Minister Khalid al-Falih said the deal would most likely be extended by nine months and no deeper reductions were needed.

Tory leadership candidates must 'be honest' about spending

Kim Kardashian West drops Kimono brand name

Image caption: Oh no Kim: The reality TV star is launching a shapewear line

The life of a reality TV star turned businesswoman is not an easy one as Kim Kardashian West has found out.

She recently revealed a new line of shapewear, branded as Kimono Intimates.

A backlash on social media, however, accused Ms Kardashian West of cultural appropriation, saying the name disrespected the traditional Japanese clothing.

After telling the New York Times last week she would keep the name, she has now changed her mind...read all about it here.

Coca-Cola wins in Monster energy row

Coca-Cola can go ahead and produce an energy version of its famous soft drink after winning an arbitration claim against Monster Beverage.

Monster had attempted to stop the launch of Coca-Cola Energy last year.

Coca-Cola is the distributor of Monster and a shareholder in the company. Monster accused Coca-Cola of violating a non-compete agreement struck in 2015.

WPP eyes next deal - report

The sell-off at WPP continues, according to a report by the Financial Times.

It says that the advertising giant is in talks with Bain Capital, the private equity firm, to sell a majority stake its market research company Kantar in a deal valuing the business at around $4bn.

Under chief executive Mark Read, WPP has been selling off assets to reduce its debt as well as simplifying the business.

Earlier on Monday, WPP sold its stake in Chime, the PR and marketing firm, to Providence Equity Partners.

Mr Read was appointed as chief executive after long-time boss Sir Martin Sorrell left last year.

Trade tensions hit US manufacturing

Like the UK, manufacturing growth has also slowed in the US during June.

The Institute for Supply Management's (ISM) monthly survey of the sector shows that activity in manufacturing fell to a measure of 51.7, the lowest level in nearly three years because of weaker demand for US goods.

Stung by trade tensions between the US and China, manufacturers have been reluctant to produce goods they may not be able to sell.

It is the third consecutive month of slowing growth and Timothy Fiore, chairman of ISM's manufacturing survey, said: "We're coming down quicker than the last four expansion declines.

"Usually we go down and come back up, go down and come back up. Not this time."

The FTSE 100 ended the first day of July on a high note, finishing 0.97% at 7,497.50.

British American Tobacco was the biggest gainer, up 4.4% at £28.70 while precious metals miner Fresnillo was at the top of the blue chip fallers, down 1.63% at 855.9p.

The FTSE 250 closed up 0.88% at 19,633.16.

How to swap your mobile phone company

BBC news & business presenter Ben Bland tweets:

US stocks cool but stay ahead

US stocks have fallen back a little from their exuberant open but are still ahead.

The Dow Jones Industrial Average is now up 0.63%, or 168.13 higher, at 26,768.09.

The S&P 500 is up 0.85% at 2,966.86 and the Nasdaq is trading 1.15% higher at 8,098.30.

Shares have been boosted by a truce between the US and China.

Scott Brown, chief economist at Raymond James, said: "Any step towards a trade resolution, and it doesn't have to be a lot of progress - just a step, is viewed very positively by markets.

"And investors at this point are trying to focus on the positive in hopes that there will be some trade resolution down the line."