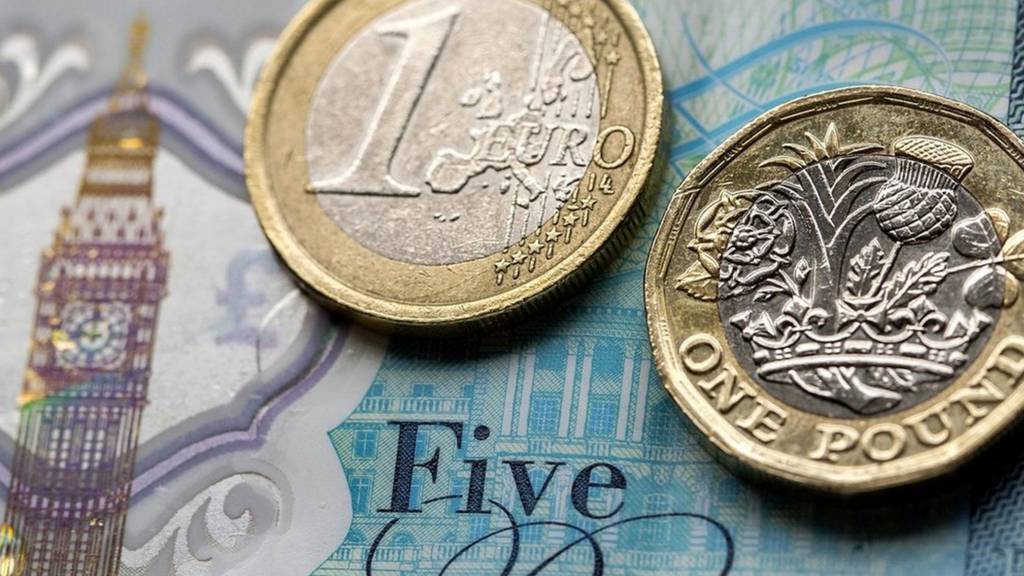 That's all from the business live page today. Join us tomorrow from 06:00.

Wall Street ended the day somewhat lower after tech stocks had a bad day.

Continuing trade concerns and disappointing economic data, along with the Federal Reserve Chair Jerome Powell apparently rejecting President Donald Trump's call to cut rates, helped to push shares down.

The tech-focused Nasdaq was 121 points or 1.51% lower at the close at 7,884.72.

The Dow Jones was at 26,548.71, a fall of 179 points or 0.67%.

And the S&P 500, which follows far more companies finished at 2,921.00, down 24 points or 0.83%.

Consumer confidence dips in US

US consumer confidence fell to a 21-month low in June as shoppers fretted over the labour market and business confidence. Trade tensions between the US and China also played a part.

The Conference Board, a business group, said its consumer confidence index dropped 9.8 points to a reading of 121.5 this month, the lowest since September 2017, from a downwardly revised 131.3 in May.

Shares of Tesla fell 1.3% after news website Electrek reported that the firm may miss its quarterly target. Chief Executive Elon Musk said In May that Tesla was set to make a record number of cars in the quarter, beating the 90,700 it sent to customers a quarter earlier.

Woodford close to asset sales: Sky

US employees of furniture firm Wayfair said they would stage a walkout over the company's decision to sell furniture to the contractors which operate child detention centres on the US-Mexico border.

The European Central Bank gave an opinion that could clear the way for Italy to sell its gold reserves.

Italy's ruling right-wing League party is looking to show that the Bank of Italy doesn't own the gold it holds in reserve

Italy's opposition say its aim is to allow the ruling coalition to sell the gold to fix Italy's public finance problems. In an official opinion published on the ECB's website, the bank said EU treaties do not use the concept of ownership with regard to official gold reserves.

Copper prices hit a one-month high after a strike at a Chilean mine. Benchmark copper on the London Metal Exchange ended the day higher by 1.4% at $6,042 a tonne after changing hands at $6,051.50, the highest since May 21.

Gold has touched $1,414.49, down 0.33%. It has been a choppy day for speculators in the stuff. It was at a six-year high earlier today.

Fed independence defended by chairman

Jerome Powell, chairman of the US central bank, insisted that the Fed is "insulated from short-term political pressures," rebuffing criticism from President Donald Trump that interest rates are too high.

Earlier this week, Mr Trump insisted that he can demote Mr Powell. Mr Powell, however, reiterated that the Fed is independent.

"Congress chose to insulate the Fed this way because it had seen the damage that often arises when policy bends to short-term political interests. Central banks in major democracies around the world have similar independence," he said in a speech in New York.

London's FTSE 100 ended today 0.1% higher, led by mining and oil stocks. The mid-cap FTSE 250 lost 0.1%.

FirstGroup ended down 0.25%.

RAF fighters escorted Jet2 flight

Shareholders gone when Chairman resigned: PA

FirstGroup chairman resigns

Wolfhart Hauser, the chairman of FirstGroup, has resigned.

The company says he will not stand for re-election.

David Robbie, a nonexecutive director, will become interim chairman and will oversee the selection of a new one, it said.

This, in spite of the fact that minority shareholder Coast Capital failed to oust him.

Gold: indestructible but volatile

Quote Message: In a world seemingly beset with more than usual levels of monetary, economic and political uncertainty, gold, with its thousands of years practice as a store of value, seems to shine brightly as an investment prospect. However, if you agree that a safe asset should have a relatively stable value during times of market stress, gold has not covered itself in glory historically and investors should be wary of safe havens where the price has jumped around so dramatically. Additionally, with the risk of recession low, we think bond yields have the potential to move materially higher, which may make life difficult for gold and other coupon-less, momentum assets from Will Hobbs Chief Investment Officer at Barclays Investment Solutions

FirstGroup avoids board shakeup

Train and bus business FirstGroup has dodged attempts by activist investor Coast Capital to replace six board members including the chief executive and chairman, Press Association reports.

At a private meeting where journalists were excluded, around one in four shareholders, excluding Coast Capital, voted against the 13 resolutions, Press Association said.

Strikes over new Zimbabwe currency

Zimbabwe's largest labour organisation said it planned protests over the government's decision to ban the use of foreign currencies as legal tender.

President Emmerson Mnangagwa's government said his plan to make the interim RTGS dollar the only legal currency was an important step in mending the economy.

If the government does not reverse this ruinous policy immediately and announce US dollar salary payments, we will immediately mobilise workers for mass action," Zimbabwe Congress of Trade Unions president Peter Mutasa told a news conference.

The real deal - why real interest rates matter

Neil Wilson is chief market analyst at Markets.com. Here's his explanation as to why gold prices are rising.

"Real interest rates are a much better guide for gold than just about anything else.

"Real interest rates are the difference between ultra-safe government bond yields and the expected path of inflation.

"With the Fed now expected to cut rates we could see real rates slip back to zero – where they were at points in 2015 and 2016. They could even become negative like there were in 2012/2013.

"Real rates matter for the yellow metal since gold offers no yield – so the opportunity cost of holding gold is a lot lower if real rates are low. If they are negative , then it actually pays to hold gold.

"A weaker dollar is also a big factor since gold, like all commodities, is priced in dollars. So the weaker the buck, the more of them you need to buy the same amount of gold. Therefore prices measured in dollars rise.

Drug firms get much of the blame, together with bad doctors and sleepy regulators. Reuters has a look deeper into the opioid crisis in the US.