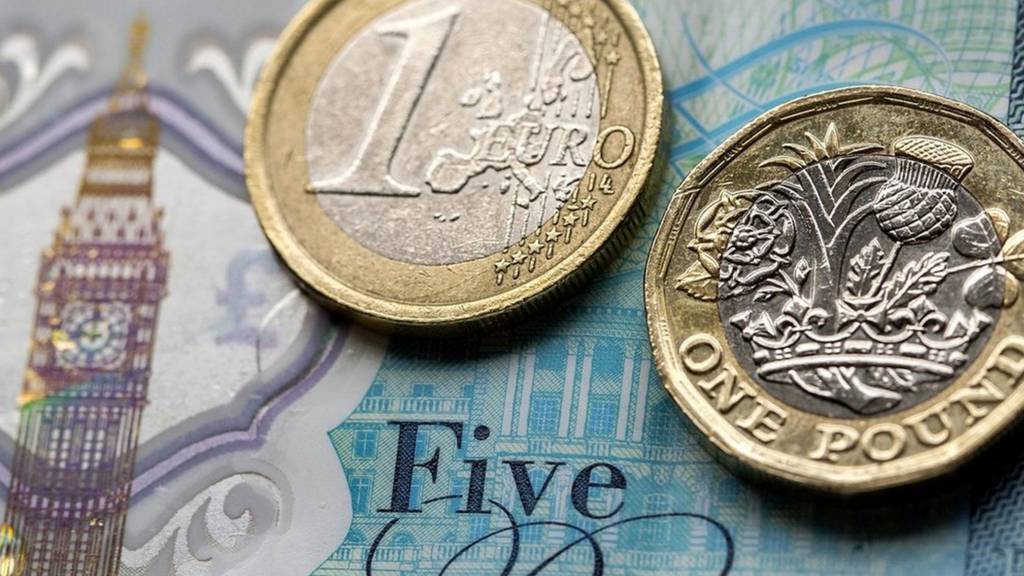 Summary
Get in touch: bizlivepage@bbc.co.uk
US jobs growth weaker than expected
Waterstones buys Barnes & Noble
Jump in May house prices says Halifax
FCA to end "dysfunctional" overdraft market
German factory output falls
Myners: 'The FCA should have been awake'
That's all for this week. Join us at 0600 on Monday for more business action.

The FTSE 100 closed up 1% to 7,331.94. Retailers such as Marks & Spencer and Next led the losers, while packager Smurfit Kappa, up 3.9%, led the winners.

Trump will decide on more China tariffs after G20

US President Donald Trump said he will decide whether to follow through on a threat to ramp up tariffs on China after the G20 summit later this month.

The trade battle between the world's two largest economies has sharply escalated over the past month, and Mr Trump has warned he could hit $300bn (£236.4bn) worth of Chinese goods with new duties.

"I will make that decision in the next two weeks after the G20. I will be meeting with President Xi and we'll see what happens, we're probably planning it sometime after G20," Mr Trump said in France on Thursday.

Where are Liberia's missing millions?

This is an amazing tale. Last year Liberia placed a big order for new currency. Liberian dollars totalling $15.5bn were due to be delivered.

But it's not clear where a lot of that money went.

To add to the general sense of chaos a $25m cash injection into the economy by the government, was also mishandled.

Liberians are angry about the apparent disappearance of state funds - and are planning a protest march on Friday to demand answers.

End of Llandovery's banking history

Image caption: David Jones and Co became known for the black ox printed on its bank notes

When Barclays closes its doors on Friday evening, Llandovery in Carmarthenshire will lose its last bank.

Yet two centuries ago the town was the banking hub of south west Wales.

David Jones and Co was founded in 1799 to serve the Carmarthenshire drovers who led thousands of cattle at a time to market in London.

The journeys were months-long, along ancient routes across Wales and southern England.

Hospital patients die in sandwich listeria outbreak

Three hospital patients have died in an outbreak of listeria linked to pre-packed sandwiches.

Public Health England (PHE) said the victims were among six patients affected in England and the deaths occurred in Manchester and Liverpool.

Sandwiches and salads linked to the outbreak have been withdrawn and supplier The Good Food Chain has voluntarily ceased production.

The BBC has approached The Good Food Chain for comment.

Copyright: Science Photo Library

Analysis: US economic slowdown?

Michelle Fleury

North America Business Correspondent

US job creation was unexpectedly weak last month. American employers added just 75 thousand jobs in May. Economists were forecasting 180,000 jobs. While the unemployment rate remained near a 50 year low of 3.6%, the report is a sign that the Trump administration's ongoing trade fights may be hurting the US economy.

The pace of hiring in America is slowing suggesting that the world's largest economy is losing momentum. US employers added the fewest workers since February and employment gains for the previous month were scaled back. Another ominous sign was slowing wage growth.

The weak report comes amid fears that escalating trade tensions could hurt the economy. One group estimated that 5% tariffs on imports from Mexico could cost America 40,000 jobs.

The news is likely to put more pressure on America's central bank to cut interest rates sooner. Based on recent comments from various Federal Reserve officials, many economists on Wall Street now expect them to cut interest rates twice this year.

US jobs data - rate cut to come?

Quote Message: The Fed has already set the stage for easing based on below-target inflation and escalating trade tensions. If tariffs increase as currently scheduled and we get another sluggish job report next month, I believe that it would be difficult to criticize a rate cut on July 31. from Ronald Temple Head of US equity at Lazard Asset Management

What was behind Ford's exit from Bridgend?

BBC Newsnight editor Ben Chu tweets:

Arcadia's future in the balance

Sir Philip Green's family is offering a deal to landlords to get his rescue deal approved.

This shortfall in rent will be plugged by money provided by the Green family, a sum of approximately £9.5m.

Under the current plans, landlords were asked to agree to rent cuts of 30-70% in nearly 200 locations.

They had been asked to agree to the plan under a plan known as a company voluntary arrangement (CVA), a form of insolvency proceedings.

But Sir Philip's retail group, Arcadia, failed to gain the necessary support from landlords on Wednesday for this restructuring deal, after an unprecedented rebellion.

Now Sir Philip is trying to win some key landlords over with an improved "final" offer.

Under the new proposals, the rent reduction has been revised to between 25-50% for all affected landlords.

Arcadia says landlords who'd already voted in the seven CVAs would also benefit from these new terms.

It's understood improved terms on break clauses for leases are also being offered.

Landlords will be voting again on June 12. If the deal doesn't pass then Arcadia says it's very likely to enter administration.

A single currency for Brazil and Argentina?

Daniel Gallas

BBC South America business correspondent

Could Brazil and Argentina - which have two of the worst performing currencies in the emerging world this year - come together and create a single currency, like the euro?

It sounds like a far-fetched idea, but Brazil's Jair Bolsonaro told reporters on Friday during a visit to Buenos Aires that "the first step towards the dream of a single currency" has been taken.

The creation of a Argentina-Brazil currency, which has been dubbed "peso real" by the press, was informally discussed in a meeting between the finance ministers of both countries.

Despite the encouraging words from the Brazilian president, Brazil's Central Bank was quick to dismiss the idea. It issued a statement saying there are no studies to combine the peso and the real.

Brazil and Argentina are the two biggest economies in South America and have deep comercial ties. Both economies are facing tough challenges, with negative growth and low employment.

Beyond Meat shares rise 27%

Shares of vegan burger maker Beyond Meat have jumped 27% after the vegan burger maker reported a 215% jump in sales last year. The stock has risen 400% since its initial public offering a month ago. The results led the stock to rise nearly 21% in extended trade on Thursday.

Frank Field has written to the pensions regulator to raise concerns over the funding of the pension deficit of Sir Philip Green's Arcadia fashion group.

The MP who chairs the Work and Pensions Committee is asking questions about the part of the proposed Company Voluntary Arrangement (CVA) plans that cover funding Arcadia's pension deficit.

A crucial meeting to rescue Arcadia was adjourned earlier this week he after landlords initially rejected his plan which involved the closure of 48 stores and the loss of around 1.000 jobs.

There is also a suggestion that Sir Philip is offering changes to the CVA, according to the retail editor for The Daily Telegraph & Sunday Telegraph, who tweets:

No imminent US rate cuts?

Richard Flynn, the UK managing director at Charles Schwab, says: "Today's disappointing job numbers come hot on the heels of last week's GDP figures, where economic growth was revised down, albeit by less than expected.

"However, in general the US economy has remained robust in recent months in spite of escalating trade tensions and global headwinds.

"Markets are now expecting the Federal Reserve to cut interest rates twice by late January to counter concerns about slowing global growth.

"However, we think it is unlikely there will be a cut following next week's FOMC meeting, and investors will be more focused on the quarterly forecasts and dot plot projections."

Weak jobs figures hit dollar

The value of the US dollar has fallen in the wake of the latest jobs figures, as traders expect the data to increase the likelihood of cuts in US interest rates.

The US dollar index - which measures the dollar against a basket of currencies - has fallen to its lowest level since late March.

Against the yen, the dollar is down 0.5% at about 107.9 yen.

Breaking

US economy adds 75,000 jobs in May

The US economy added 75,000 jobs last month, well below expectations of about 175,000. In addition, the job creation estimates for March and April were revised down by a total of 75,000.

The US unemployment rate remained unchanged at 3.6%.

Annual wage growth slowed to 3.1% from 3.2%.

Funds 'are not cash machines'

Lord Myners, who spoke to BBC Radio 4's Today earlier about the Neil Woodford fund, also has a letter in today's Financial Times discussing the fall-out of one of the fund's suspension.

It is here and says that "equity investment funds can't be treated as an alternative to an ATM".

"Daily dealing is not appropriate for anything other than the most liquid large-cap portfolios. The Financial Conduct Authority needs to give serious consideration to mandating that investors must give managers, say, seven days' notice of redemption to ensure that redemptions can be met without disadvantaging continuing investors in a fund.

"Too many financial firms have businesses based on perpetuating the myth that trading and liquidity are a public good for this to be volunteered as a response by fund providers."

Woodford's successor speaks

Back to Neil Woodford. mentioned earlier.

He set up his own firm after leaving Invesco. The Financial Times has been speaking to Mark Barnett, who took over the funds, in 2014.

The FT says Mr Barnett sought to distance himself from the crisis engulfing his mentor by insisting that his funds have a much more "balanced" approach.

"My funds are much more diversified [than Mr Woodford's] and employ a more balanced portfolio approach," Mr Barnett told the Financial Times.

"The Invesco High Income and Income funds offer plenty of value and clients are happy to support us. I am confident that my team will deliver the results that clients want," he said.

Johnson gets £50k from CMC Markets boss

The City Editor of Sky News tweets:

Background on Waterstones

There's some background on Elliott, the company which bought Waterstones, in this piece.

It describes Elliott has having earned a reputation over 40 years as a no-holds-barred activist investor. The firm famously pursued Argentine debt for more than a decade, seizing one of the country's naval ships while it was docked in Ghana and prompting the country to default.

In September, not long after it was bought by Elliott, Waterstones announced it was buying the 115 year-old family-owned chain Foyles, saying the deal will help to "champion" real bookshops in the face of online rivals.