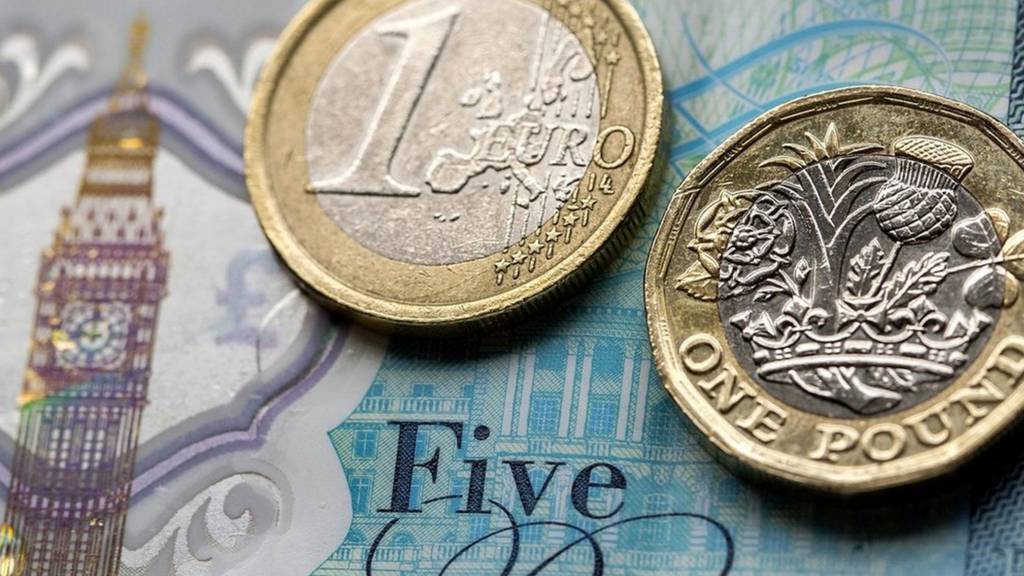 Summary
Get in touch: bizlivepage@bbc.co.uk
UK services PMI rises
Neil Woodford publishes video
Vote on Arcadia CVA due
Provident Financial bid called off
Bad bank loan repaid
That's it for tonight. Please join us for more Business Live from 06:00 tomorrow.

Price comparison site Kelkoo could take its complaint about Google to US competition regulators, its chief executive tells Reuters. Kelkoo and its peers have been in conflict with Google for years, saying Google promotes its own services ahead of anyone else's. It all started in 2014.

US markets have all closed in positive territory, with the S&P 500 enjoying its best two-day streak since early January. It closed up 22.88 points or 0.82% at 2,826.15.

The Dow Jones rose 207.39 points or 0.82% to 25,539.57, while the tech-focused Nasdaq went up 48.36 points or 0.64% to 7,575.48.

Sanders to Walmart: Pay more

Democratic US presidential candidate Bernie Sanders told a Walmart shareholder meeting that the retailing giant should boost the "starvation"-level wages it pays.

Mr Sanders said it was driving income inequality. He said that "despite the incredible wealth of Walmart's owners", the company paid "starvation wages".

The Pension Protection Fund, which is a big creditor for Arcadia, says it backed the deal, which would mean rent cuts.

Quote Message: As Arcadia confirmed earlier there is now a seven-day adjournment on their CVA proposal. We voted in favour of the Arcadia Group Limited CVA as we believed the funding and security package agreed was a good outcome for members of the pension schemes and the PPF. We still believe this to be the case and hope that this extra time will allow the Company and the parties concerned to reach mutual agreement. We recognise that this continues to be a worrying time for members of the Arcadia pension schemes and they can be reassured that the PPF is here to protect them whatever the outcome of the CVA vote. from The Pension Protection Fund

Amazon to deliver by drone 'with months'

Dave Lee

North America technology reporter

Amazon has said it will use drones to deliver packages to customers "within months". It unveiled its latest iteration at a conference in Las Vegas, touting the machine's ability to spot obstacles such as people, dogs, and clotheslines.

Amazon executive Jeff Wilke said the drone would be able to travel 15 miles to carry packages weighing 5lbs (2.3kg) or less. Mr Wilke did not say where in the world the drone deliveries would initially take place, or precisely when.

In the past, Amazon has been accused of using the promise of drone delivery as a headline-grabber to push its publicity around its Prime membership service.

US stocks are higher as traders are live to the possibility of an interest rate cut by the Federal Reserve. The Dow Jones Industrial Average was up 147.54 points, or 0.58%, at 25,479.72, the S&P 500 was up 14.97 points, or 0.53%, at 2,818.24. The Nasdaq Composite was up 24.64 points, or 0.33%, at 7,551.76.

Ford Bridgend closure fears

Sarah Dickins

Gohebydd BBC Cymru

Ford Europe has called trade union leaders from the Bridgend engine plant to its Essex headquarters tomorrow morning, BBC Wales understands.

It comes just five months after the company announced that it was cutting its Welsh workforce by 1,000, with 370 employees leaving quickly.

The Bridgend plant won investment for Fords new petrol engine, the Dragon project, in 2015. It was initially to make 250,000 engines a year.

That was halved in September 2016 .

There are 1700 workers at Bridgend making engines for Ford and for Jaguar cars . The Jaguar production line will cease production this year and the older Ford engine ends next year.

There had already been concern about whether the Bridgend plant would be viable making 125,000 Dragon engines.

The meeting comes just days after car sales in the UK fell again.

We expect Ford will be in touch with Welsh Government first thing in the morning.

Electric tie-up between JLR and BMW

Jaguar Land Rover and BMW have announced a collaboration over electrification technology.

The said they are joining forces to develop "next generation Electric Drive Units (EDUs)".

"Together, we have the opportunity to cater more effectively for customer needs by shortening development time and bringing vehicles and state-of-the-art technologies more rapidly to market," Klaus Froehlich, BMW board member said.

The FTSE 100 main index rose slightly following comments from the US central bank hinting at a rate cut. The FTSE 100 rose 0.1%, while the mid-cap FTSE 250 rose 0.3%.

Broker Hargreaves Lansdown fell another 6.8%, making this week's losses over 11%

Game responds to Mike Ashley's offer for the company, although it is being rather coy.

"Game's board of directors will respond more fully to the Mandatory Offer in due course. In the meantime, the Board recommends that shareholders should take no action.

The Board will be writing to shareholders with its formal response to the Mandatory Offer once Sports Direct has posted the offer document. Further announcements will be made as and when appropriate."

Arcadia creditor meeting adjourned

We promised you an update, and the update is that the meeting deciding Topshop owner Arcadia's fate is adjourned.

"Arcadia Group announces the decision to adjourn today's creditors' meetings in order to conduct further dialogue with a few landlords, with a view to securing a final decision on the seven CVAs. Today's meetings have now adjourned until Wednesday 12th June," the company said in a statement.

Woodford fund: Hargreaves waives fee

Quote Message: "We have taken the decision to waive the platform fee on the Woodford Equity Income fund while dealing is suspended, effective immediately. We do not think it is fair to charge our clients a fee while they cannot trade in the fund. This is a frustrating and difficult time for clients and we are doing what we can to support them. We have been in communication with Woodford Investment Management to explain why we think this is the right thing to do and have put pressure on them to do the same." from Emma Wall Head of Investment Analysis, Hargreaves Lansdown

China issues US travel warning

China has warned its citizens to "fully assess the risks" of travelling to the US given recent "shootings", as tensions between the superpowers rise.

The Ministry of Culture and Tourism warned of threats such as robbery and gun violence, state media said.

China's foreign ministry also said US law enforcement agencies have been "harassing" its citizens with interrogation.

It comes amid a power struggle between the China and the US over trade. The US reignited the trade war with tariff hikes in May, and broadened the conflict by blacklisting Chinese tech giant Huawei.

Women pension age case goes to High Court

Campaigners will head to the High Court on Wednesday for a judicial review into how the government raised the retirement age for women.

Women born in the 1950s claim the rise is unfair because they were not given enough time to make adjustments to cope with years without a state pension.

The retirement age for women has increased from 60 to 65, in line with men.

The government said the rise had been "clearly communicated".

Hargreaves Lansdown leads FTSE losers

Hargreaves Lansdown is down 6.4% in London trading, its second day of declines. Shares are trading at £19.9025 apiece making it the biggest faller on the top index. The drop comes after investor Neil Woodford stopped money going in or out of his Woodford Equity Income Fund on Tuesday after increasing numbers of investors asked for their money back. The FTSE 100 is now down a shade compared to yesterday.

Sephora: Can diversity training help?

Beauty chain Sephora is closing its 400 US stores for an hour of diversity training, a month after a singer said she had been racially profiled.

RnB star SZA said she had been targeted while shopping at a branch in California.

The firm told Reuters it was aware of the incident but said the training was not "a response to any one event".

Sports Direct makes Game Digital takeover offer

Mike Ashley's retail empire Sports Direct is making its latest High Street expansion move with a £51.9m bid for Game Digital.

Sports Direct said it will offer 30p a share for Game Digital under the cash bid, which was triggered after it upped its stake in the chain to 38.5%.

Does porn still drive the internet?

Tim Harford

Presenter, 50 Things That Made the Modern Economy

Image caption: Is Avenue Q's Trekkie Monster puppet right about porn and the internet?

In March 2003, Avenue Q, a musical featuring both puppets and human actors, debuted on Broadway and later made its way to London's West End.

One of the musical's songs makes a point that the internet is mostly used to search for pornography. But 16 years later, is this still the case?

Credible-seeming statistics suggest that about one in seven web searches is for porn. This is not trivial - but of course it means that six in seven web searches are not.

The most-visited porn website - Pornhub - is roughly as popular as the likes of Netflix and LinkedIn. That's pretty popular but still only enough to rank 28th in the world when I checked.

Once something like the internet is cheaper and more reliable, it finds a bigger market, and a much broader range of uses.

There is a theory that pornography played this role in the development of the internet, and a whole range of other technologies. Does it stack up?