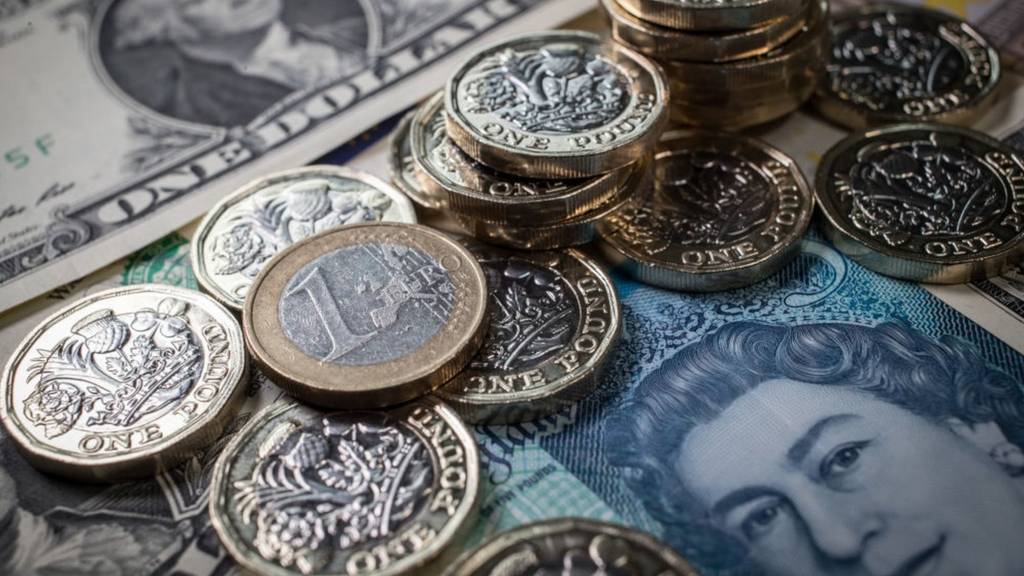 That's it for today. We'll be back at 6am tomorrow, hope to see you then.

BMW and Chinese partner set date for Mini production

BMW will begin Chinese production of electric cars from its Mini brand with local partner Great Wall Motor in 2021, according to the Nikkei Asian Review.

A 50-50 joint venture dubbed Spotlight Automotive will be established in the Jiangsu Province city of Zhangjiagang in central China, with the factory capable of building about 160,000 vehicles a year, the Nikkei says.

The carmakers announced their partnership last year but did not give any details at the time.

Wall Street closes higher, but Apple loses gains

Wall Street stocks shook off lacklustre housing and consumer data on Tuesday to close higher, with energy and pharmaceutical shares among the leaders.

The Dow Jones finished the session at 25,657.7, up 0.55%. The broad-based S&P 500 and the tech-rich Nasdaq each gained a little over 0.7%, to settle at 2,818.4 and 7,691.5, respectively.

Apple, which had been up close to 2% early on, slipped more than 1% after an International Trade Commission judge ruled the company violated a patent held by chipmaker Qualcomm and said recommended banning imports of some iPhone models.

Qualcomm jumped 2.4%.

Carnival sank 8.7% on disappointment over the company's forecast for the upcoming quarter. The company said higher fuel prices and foreign exchange pressures led to it lowering its full-year profit projection.

Geely said to eye Smart stake

Chinese carmaker Geely is closed to buying a 50% stake in Daimler's Smart small vehicle division, according to the Financial Times.

The FT cites unnamed sources as saying the deal will be completed before the Shanghai Auto Show in April.

Geely is the German carmaker's largest shareholder, with 9.7%, and also owns Volvo, Lotus and Proton.

Last year, the Chinese and German companies announced a joint venture to offer ride-hailing services in China.

Huawei shows off flagship camera phone

Smartphone-maker Huawei has been showing off its new handsets at an event in Paris.

The controversial Chinese company is keen to gain market share from Apple and Samsung, as well as more users in Europe.

The two phones- the P30 and the P30 Pro - go on sale in April, with a UK starting price of £699.

The launch comes in the middle of a political storm for Huawei over alleged links with the Chinese government.

US shares have come off earlier highs, but are still ahead in afternoon trading. The S&P energy index was up 1% as oil prices rose on Opec supply cuts and expectations of lower US inventories.

The S&P 500 financial index gained 0.5% after five straight sessions of losses.

Apple shares were down 0.6%, having been up close to 2% at the start of the trading day. On Monday, the iPhone maker unveiled its video streaming service, a credit card and an online gaming arcade.

With less than two hours to go to the close, the Dow Jones is up 0.31% at 25,595.2, the S&P 500 has gained 0.4% to 2,809.9, and the Nasdaq has added 0.39% to 7,666.9.

Ex-Barclays banker convicted

A former Barclays banker has been convicted and another acquitted by a London jury of conspiring to manipulate global Euribor interest rates in London's sixth benchmark rate-rigging trial.

After about five days of deliberations, a jury of nine men and three women on Tuesday found Anglo-Italian Carlo Palombo, 40, guilty after a two-month trial at Southwark Crown Court. His heavily-pregnant wife burst into tears in the public gallery.

Co-defendant Sisse Bohart, a 41-year-old Dane who also once worked at Barclays, was acquitted.

The defendants were charged with dishonestly manipulating Euribor (the euro interbank offered rate) - a benchmark that helps determine rates on more than $150tn of global financial contracts and loans - between 2005 and 2009.

Palombo, who denied the charges, will be sentenced later, the judge said. Bohart also denied the charges.

The latest verdicts bring to eight the number of bankers convicted of benchmark rate rigging in Britain in a series of prosecutions brought by the UK Serious Fraud Office. Ten have been acquitted.

Lufthansa 'hasn't lost faith in Boeing'

The boss of airline Lufthansa has issued a vote of confidence in Boeing and its 737 Max aircraft.

Carsten Spohr says the German airline plans to buy a triple-digit number of either the 737 Max or Airbus's A320neo jetliners to expand its fleet.

"We have not lost our trust in Boeing," following two fatal 737 Max crashes and the grounding earlier this month of the worldwide fleet of that aircraft.

"They've built wonderful aircraft over the decades, and I am sure they will fix the current issue," Spohr said of Boeing.

US air regulator to change procedures

Reuters is reporting that the US Federal Aviation Administration will significantly change its oversight approach to air safety by July.

The news agency says it has seen written testimony by Transportation Department Inspector General Calvin Scovel to a US Senate panel hearing due to start tomorrow.

It comes after two fatal crashes involving Boeing 737 MAX passenger jets since October.

The accidents, which killed nearly 350 people, triggered the worldwide grounding of Boeing's flagship aircraft and ignited a debate over the proper balance between man and machine in piloting the latest version of the 50-year-old 737.

Could a robot ever pen a hit tune?

Ocado led the FTSE 100 higher on Tuesday as investors cheered its latest deal to license its food home delivery technology, this time in Australia.

Shares in the company jumped more than 4%, continuing their recovery since a huge fire last month destroyed one of Ocado's UK warehouses.

That rise helped the FTSE 100 eke out a 0.26% gain to finish at 7,196.3 points. The main faller was cruise group Carnival, down 8.5%, after it cuts its profit guidance.

Sexual harassment: Lloyds insurance promises action

The Lloyds of London insurance market has announced "a robust plan of action" to address sexual harassment claims.

Last week the Bloomberg news agency published an extensive piece titled "The Old Daytime-Drinking, Sexual-Harassing Ways Are Thriving at Lloyd's".

Lloyds, a 330-year-old institution at the heart of the City of London, said on Tuesday it had strengthened reporting procedures and will impose strong sanctions of those found to have used inappropriate behaviour.

Lloyds said it also wanted to hear from the women mentioned in the Bloomberg article so that it could investigate further.

Norsk Hydro's costly cyber attack

Image caption: A sign warning staff not to connect devices to the network in the wake of a cyber attack.

Norwegian aluminium maker Norsk Hydro may have lost more than $40m in the week that followed a cyber attack that paralysed parts of its operations, and a full recovery of IT systems will take weeks or more, the company says.

Norsk Hydro had to halt some of its production on 19 March and switch other units to manual operation after hackers blocked its systems with ransomware.

While Hydro's primary metals business and most other units were able to carry on production with workarounds and manual solutions, one of its main production units struggled to recover, company executives told a news conference on Tuesday.

"Hydro has a solid cyber risk insurance policy with recognised insurers, with global insurer AIG as lead," the company said.

Wall Street continues to climb

Wall Street's main indexes continue to move higher, as Apple and chipmakers boost technology shares, while energy companies rise on the back of higher crude oil prices.

Apple rose 1.8%, a day after the iPhone maker unveiled its video streaming service, a credit card, news service, and an online gaming arcade. Shares in the tech giant had fallen on Monday after the announcement.

All 11 major S&P sectors are trading higher, led by energy's 1.87% gain. Oil prices were supported by Opec supply cuts and expectations of lower US inventories.

The Dow Jones is up 260.97 points, or 1%, at 25,777.8. The S&P 500 is up 29.4 points, also 1%, at 2,827.8, and the Nasdaq is up 88.82 points, or 1.2%, at 7,726.3.

Government on flying in drugs

Copyright: SCIENCE PHOTO LIBRARY

Matt Hanock, health secretary, has commented on the remarks by Sanofi earlier about stockpiling drugs and flying in flu vaccine, if necessary, as part of its Brexit planning

"Those sorts of medicines can be flown in and we have plans for that. I pay tribute to Sanofi and other pharmaceutical companies – they have done an enormous amount of work to make sure people will be safe and medicines can flow

"In the health department we don't use the word guarantee as this is a complex system and there are lots of levers beyond our control such as how the French government responds on the Dover/Calais border. However, Sanofi have done a tremendous amount of work to ensure people can get their drugs unhindered and if necessary we'll fly them in."

There's a fuller story on this here.

Nicky Morgan, the MP who chairs the Treasury Committee, has commented on the Financial Conduct Authority's plans to make life easier for mortgage prisoners - a reference to some 150,000 homeowners stuck on high interest-rate home loans.

She said that the "FCA's rules apparently aren't expected until towards the end of the year. For some families, this may be too late. Speed is of the essence in this case, and every month will count.

"This will not be a panacea for those 'mortgage prisoners' who are in arrears, or are regarded as 'risky' for other reasons. Some of those may have been pushed into arrears due to the high rates they pay. That may require more thought by government.

"Lending is a commercial decision so the FCA cannot force firms to lend to these mortgage prisoners. But once the regulator's new rules have come into force, industry should be ready to step up to help those borrowers that meet their risk profile."

Earlier we reported details about pay deals for Carlos Ghosn, the former chief executive of Nissan who denies charges of financial misconduct.

Now Bloomberg is reporting that the car company paid tuition fees for his four children to attend Stanford University between 2004 and 2015.

It was included in his employment contract from 1999, Bloomberg claims.

The company did not comment to Bloomberg, and neither did Mr Ghosn's lawyer in Paris.

Wall Street hits the ground running

Wall Street stocks bounced back in early trading, with energy, technology and banking shares gaining after worries over global growth prompted a downturn in recent days.

The Dow Jones is up 1% at 25,764.7 points, while the broad-based S&P 500 gained 1.1% to 2,827.7. The Nasdaq advanced 1.3% to 7,736.8.

Analysts said there was no obvious news catalyst for the rally, but that some of the fears that hit stocks late last week seemed to be easing.

"It's just a little bit of a calming down after the panic attack Friday," said Karl Haeling of LBBW.