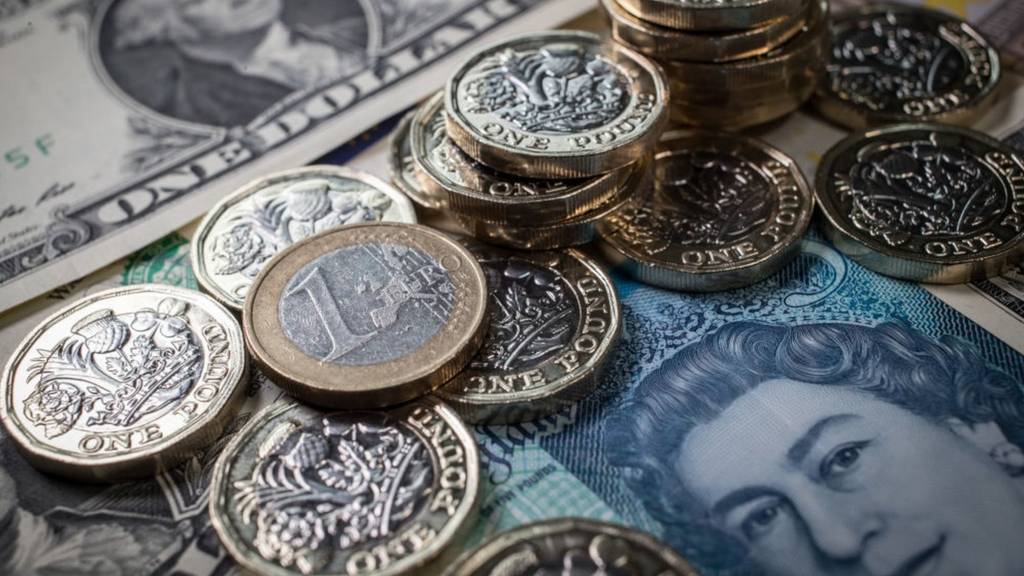 That's all from the Business Live page for tonight. Please join us again tomorrow from 06:00.

Wall Street struggles for direction

Wall ended little changed.

At the closing bell the Dow Jones was 0.1% lower at 25,887.3 points, while the S&P 500 was 0.01% off at 2,832.5.

The Nasdaq added 0.1% to 7,723.9.

Of the 11 major sectors of the S&P 500, eight closed in the red, with utilities and financials registering the biggest percentage drops.

Ford Motor shares rose 1.5% after the carmaker announced it would boost US production of its high-profit SUVs.

Regulator to review 737 Max clearance to fly

The US Transportation Department's inspector general plans to review the Federal Aviation Administration's certification of the Boeing 737 MAX after two fatal crashes involving the jet since October.

The inspector general's office is currently developing the scope and objectives of the review and is expected to formally announce and begin audit work as soon as possible, an official said.

By Ben Chu

BBC Newsnight economics editor

Lloyds boss Horta-Osorio gives up final salary pension perk

Is Brexit-voting Llanelli changing its mind?

Healthcare in EU for UK citizens after no-deal

Thinking of doing some business travelling to the EU soon?

In the event of a no-deal, UK citizens will need health insurance to get medical treatment in the EU, the government has said.

In addition, the UK has proposed that pensioner ex-pats in the EU would continue under the same healthcare arrangements for a year.

Google reveals gaming platform Stadia

Google has unveiled a new digital gaming platform called Stadia which will stream data-rich games that have traditionally had to be either downloaded or purchased on disk.

At launch it will work on existing desktops, laptops, TVs and phones, said the firm's Phil Harrison.

The firm also revealed a controller.

It looks like a traditional console controller but the Stadia version has a button for capturing and sharing content directly to YouTube.

Vote Leave fined over thousands of unsolicited texts

Image caption: One of the ways in which Vote Leave said it acquired the phone numbers was through its football competition.

The Information Commissioner's Office (ICO) has fined Brexit Campaign group Vote Leave £40,000 ($53,000) for sending out nearly 200,000 unsolicited text messages.

The text messages contained a link to the campaign website alongside information about its ambitions.

They were sent in the run-up to the EU referendum in 2016.

The ICO said the group had been unable to prove that everyone who received the message had consented to the contact.

Fox, Murdoch, and Republicans

Former Republican House Speaker Paul Ryan, who has been given a role on the board of Fox, is just the latest conservative to take the Murdoch shilling, the FT reports.

"Fox News hired former Trump adviser Sebastian Gorka in 2017, a few months after he left the White House, and Republican Congressman Trey Gowdy was hired as a contributor earlier this year," it said.

Cabinet seeks 'shortest possible delay' to Brexit - Hammond

Chancellor Philip Hammond has told the BBC that the cabinet is united in wanting the "shortest possible delay" to Brexit.

"We are all in the same place with this... we want to get this done so that we can get on with our lives and get on with building Britain's future… but obviously what we've got to get from the EU is an extension that allows us to get the deal through parliament, to get the legislation to ratify it through."

On Speaker John Bercow's move to block a third vote on the PM's deal yesterday, he said the government would adapt.

"I'm not saying it's not a problem, but I'm saying it's a problem we will live with and work our way around… We will bring the vote back to parliament as soon as we have the numbers, as soon as we are sure that enough of our colleagues have coalesced around the deal."

Wall Street shares have sharply pared their gains after Bloomberg reported that US officials are concerned that Chinese negotiators are pushing back against American demands in trade talks.

Quoting sources, Bloomberg said the Chinese had become less accommodative because they had not received assurances from the Trump administration that tariffs imposed on their exports would be lifted.

The Dow was up by 0.7% earlier but is now just 0.3% higher at 25995.51.

The S&P 500 is 0.4% higher at 2,843.15 points and the Nasdaq has gained 0.3% to 7,735.40 points.

Barnier wants 'concrete plan' for delay

EU Brexit negotiator Michel Barnier has said the EU will not grant a delay without a "concrete plan" from the UK about what they would do with it.

And France and Spain have said they want assurances about how the Prime Minister plans to find consensus for the deal if they are to support a delay.

The London market has closed higher driven by strong performances from mining firms and retailers.

It ended at 7,324.00 points, marking a rise of 0.3% - or 24.81 points - since the start of the day.

Electric carmaker Tesla was due to put up its prices at midnight tonight, but the company says it'll postpone this by a day after a surge of orders...

Sentiment on Wall Street remains positive as traders await the Fed's latest policy statement on Wednesday.

A short while ago the Dow Jones index was up 0.7% at 26,087.05 points while the S&P 500 was 0.6% higher at 2,850.50. The Nasdaq had risen 0.7% to 7,767.24.

David Madden, an analyst at CMC Markets UK, said: "The US central bank is tipped to keep rates on hold tomorrow, and some dealers are not anticipating any hawkish language, and that is lifting investor confidence."

Why are Venezuelans seeking refuge in crypto-currencies?

Barclays' warns on activist investor

Barclays' war of words with activist investor Edward Bramson rumbles on.

The bank has now urged investors to block an attempt by Mr Bramson to gain a seat on the lender's board, arguing his appointment would be "detrimental".

In a notice published ahead of the bank's annual meeting in May, outgoing chairman John McFarlane wrote that the board is unanimous in its view that Mr Bramson's presence at the top table would "not be in the best interests of shareholders as a whole".

He also said Mr Bramson's calls for Barclays to curtail its investment banking arm would "disrupt the group's strategy".

"[It would] divert the board into a new, prolonged round of review and/or restructuring at a time when focus should remain on the successful execution of the group's strategy and improving returns to shareholders," Mr McFarlane said.

Through his investment vehicle Sherborne, Mr Bramson holds a 5.5% stake in Barclays.