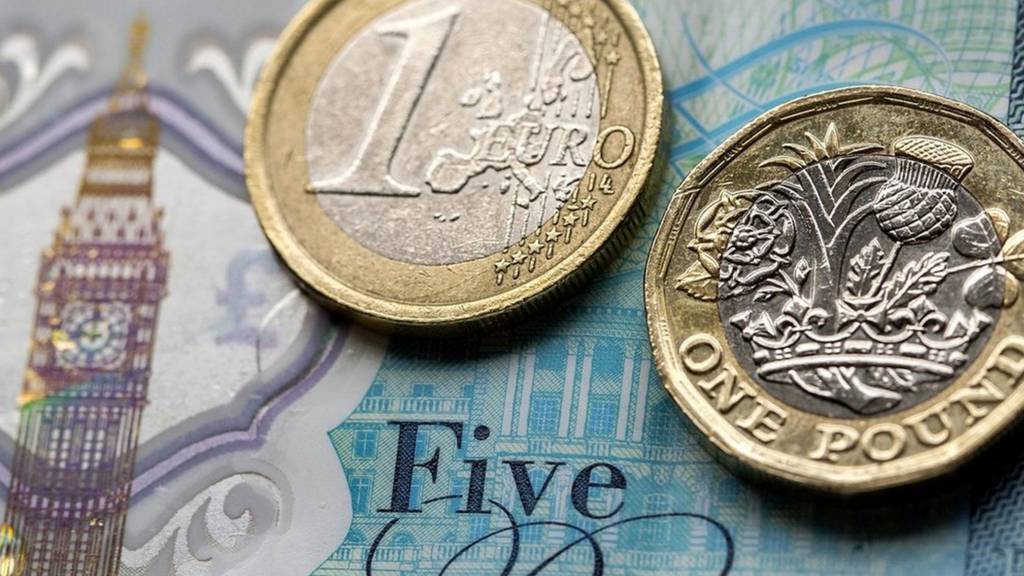 Summary
Get in touch: bizlivepage@bbc.co.uk
That's all from the Business Live page for another week. Do join us again on Monday from 06:00.

Hold - Wall Street closes higher

The main US stock indexes closed higher after investors were optimistic about the ongoing trade talks to resolve a bruising tariff dispute between the US and China.

President Donald Trump said talks with China "are going extremely well", and the US is closer than ever to having a "real" trade deal with Beijing.

Discussions between the world's largest economies will continue next week in Washington.

"Today's sentiment is mainly based on trade progress and the fact that we will see Chinese representatives in D.C., it seems like the talks are going to deliver results sooner-than-expected," said Edward Moya, market analyst at futures brokerage Oanda in New York.

The Dow Jones Industrial Average rose 444.04 points, or 1.75%, to 25,883.43. The S&P 500 gained 29.86 points, or 1.09%, to 2,775.59 and the Nasdaq Composite added 45.46 points, or 0.61%, to 7,472.41.

Which banks do customers love or hate?

Metro Bank has taken top spot in an official survey of customers' satisfaction with their banks, with the Royal Bank of Scotland ranked bottom.

Despite Metro's share price having been hit, in part, by errors in the way it accounted for some of its lending, the bank overtook First Direct to go top.

Some 83% of its personal customers said they would recommend the bank to their family and friends.

The rankings are published every six months by the UK's competition body.

Putting the data into dating

Are the economic interests of old and young irreconcilable?

Rob Young

Business presenter

RBS says NatWest has lent or approved £1.9bn to UK businesses to deal with Brexit out of a possible £3bn. This could be to stockpile, find new suppliers or to secure trade financing.

Asked how the bank is preparing for a no deal Brexit, chief executive Ross McEwan told the BBC: "For those businesses that are a bit concerned they may have to pre-buy a number of raw materials for their production, we've put aside £3bn for what we call a growth fund."

Throwing coins from the top of a mountain

The FTSE 100 share index has closed higher on the back of optimism about US and China trade talks.

UK retail sales also bounced back in January.

The index closed 40 points higher at 7,237.

Trump says he will declare an emergency on US Mexico border

President Trump has said he will declare a national emergency to secure funding for his border wall.

The move is expected to plunge him into a fight with Democrats over what they call an unconstitutional attempt to fund a wall on the US Mexico border without approval from Congress.

President Trump had demanded Congress include money for the wall, one of his biggest 2016 campaign promises, in a funding bill he was expected to sign either later on Friday or Saturday.

It was approved by Congress late on Thursday without the wall money he wanted, a legislative defeat for him.

A national emergency, if not blocked by the courts or Congress, would allow President Trump to dip into funds lawmakers had approved for other purposes to build a border wall.

Trump expects more US trade with the UK after Brexit

Donald Trump is making a (rather long) speech outside the White House at the moment.

Getting a clear line is not that easy, but we aim to please here on the Business Live page.

He has this to say on post-Brexit trade with the UK:

"The UK and the US as you probably have been seeing and hearing we're agreeing to go forward and preserve our trade agreement. You know all of the situation with respect to Brexit and the complexity and the problems. But we have a very good trading relationship with UK and that's just been strengthened further. So with the UK we're continuing our trade and we are actually going to be increasing it very substantially as times goes by. We expect that the UK will be very very substantially increased as it relates to trade with the United States. The relationship there is also very good."

US stocks rise as trade talk optimism continues

US stocks are higher, led by a bounce in bank shares, as investors were optimistic about trade talks to resolve a bruising tariff dispute between the US and China.

Talks between the world's largest economies will continue next week in Washington, with both sides saying this week's negotiations in Beijing made good progress.

"Trade talks have been completed in Beijing and the good news is that they are planning on having another round of negotiations in Washington next week," said Art Hogan, chief market strategist at National Securities.

"The market is predicated on a positive outcome from the trade negotiations."

The Dow Jones Industrial Average was up 232 points at 25,775, the S&P 500 was up 23 points at 2,768, and the Nasdaq Composite was up 40 points at 7,467.

Probation firm hits the wall

Private firms which manage thousands of offenders in Wales and south west England have gone into administration.

Working Links community rehabilitation companies will hand over their work to a firm running the service in south east England.

The Ministry of Justice (MoJ) said it had "taken action to ensure continuity of probation services".

The union representing probation officers has now called for an urgent meeting with the minister responsible.

Ian Lawrence, general secretary of Napo, said: "This is exactly what we warned the government about from day one of this disastrous privatisation programme that has seen an award-winning service fall into total chaos in just four years."

'Much work' needed in US China trade talks

White House Press Secretary Sarah Huckabee Sanders says there has been progress in US and China trade talks, but "much work remains" to be done.

The US and China are trying to hammer out a deal ahead of a 1 March US deadline for a 10% rise in tariffs on $200bn worth of Chinese imports.

"During the talks, the US delegation focused on structural issues, including forced technology transfer, intellectual property rights, cyber theft, agriculture, services, non-tariff barriers, and currency," Ms Sanders says.

"The two sides also discussed China's purchases of US goods and services intended to reduce the US' large and persistent bilateral trade deficit with China."

Trade talks broke up on Friday without a deal.

Fraud watchdog spent £6.5m on failed case against ex-Tesco executives

Image caption: Christopher Bush, John Scouler and Carl Rogberg

The Serious Fraud Office (SFO) spent £6.2m of taxpayer funds as part of its failed attempt to prosecute three former Tesco directors over the supermarket's accounting scandal.

Figures out today show that the total bill for the investigation of Tesco and the subsequent court cases of former executives Carl Rogberg, Chris Bush and John Scouler came in at £6.2m, the Press Association reports.

All were cleared of one count of fraud and another of false accounting.

The acquittals mean neither Tesco nor any of its executives have been successfully prosecuted over the £250m accounting black hole exposed in 2014.

However, the SFO secured a Deferred Prosecution Agreement (DPA) with the supermarket where it paid a fine of £129m.

Amazon's rough ride in New York City

In an editorial, The New York Times, tries to make sense of the decision by Amazon to abandon a plan to build a new headquarters in the borough of Queens.

The project may have created 25,000 jobs, but the company gave up in the face of political pressure.

"Amazon's initial offerings to New York — like a $5 million commitment to work force development — were meager. The company displayed arrogance of its own and seemed to have little respect for greater public scrutiny and review,and little interest in salvaging the deal once it became vulnerable," the newspaper says.

However, it also blames Mayor Bill de Blasio and Governor Andrew Cuomo.

They should have been "better prepared for what was in store, since their constituents are maybe more worried about housing, subways and the cost of living than in job creation alone".

Daniel Gallas

BBC South America business correspondent

In the aftermath of the 2015 Vale disaster, Brazilian authorities were severely criticised for being too slow and complacent. No one has yet been sentenced for that accident.

This time judges, investigators and politicians are showing a different attitude.This month 17 employees have already been detained for questioning. Court orders are suspending some of Vale's most profitable operations and freezing the company's assets.

Vale's answer to both accidents is drawing the ire of the Brazilian public as was clear from a disastrous appearance by Vale CEO Fabio Schvartsman at a Congressional hearing on Thursday.

The executive was evasive when questioned about why the company had not yet paid many fines regarding the 2015 disaster.

At one point Mr. Schvartsman said Vale "is a Brazilian jewel" and "cannot be condemned for an accident that happened in one of its dams - even though it was such a big tragedy", drawing angry replies from lawmakers.

The company's failure to respond adequately is increasing the charge from authorities. Politicians will set up a Congress inquiry about Vale in the coming days. Stricter mining legislations are also under consideration.

LK Bennett founder mulls sale: Sky

Linda Bennett has hired advisers AlixPartners to advise her on options for her LK Bennett fashion business, Sky News reports. That could include a sale, it says.

She founded the chain in 1990.

A spokeswoman for LK Bennett declined to comment, it reported.

Shell buys battery power firm

Shell has bought Germany's sonnen, which makes battery systems for the home.

Sonnen's system relies on solar power to charge the battery. It also has the technology to network lots of batteries to help balance supply and demand across the energy grid.

"With this investment we're excited to help more households to become energy independent and benefit from new opportunities in the energy market. Shell will help drive the growth of sonnen to a new level and help speed up the transformation of the energy system," said sonnen co-founder Christoph Ostermann.

John Deere hit by higher raw material prices

John Deere, best know for making tractors and other farm equipment, said profits have been hit by higher raw material and transport costs. It also said customers were being more cautious because of trade disputes and tariffs.

For the first quarter the company reported a net income of $498.5m.

"We believe cost pressures should abate as the year progresses and are hopeful we will soon have more clarity around trade issues," said Samuel Allen, chief executive.